The whole focus on environment sustainability has got into a new level of discussion with UN General Assembly which is in session adopting new Political Resolution asking governments to gear up for a decade of action and delivery to achieve the Sustainable Development Goals of 2030. In India, the second Modi government has already seized the issue with its own sustainable development agenda for water conservation and addressing the menace of plastic waste. In this context, Tourism industry of which hotels are a major component has a lot to do to improve its credentials on sustainability benchmarks. Asmita Mukherjee speaks with the industry stakeholders to know how they are geared to address these issues.
The fiery speech of 16-year-old Swedish girl, Greta Thunberg, at UN Assembly recently has not only woken up the global leaders from the slumber but also touched millions of young hearts across the globe. Calling the global leaders present at the Assembly "not matured enough" to tell the truth about the fast approaching danger of global warming, she mocked at them saying they are still busy telling "fairy-tales of growth" because they are "scared of becoming unpopular." She said that the global leaders are culprits for "sacrificing nature" for few people to support their greed for money and wealth. "We will not allow you to get away…..the change is coming, whether you like it or not," was the message she sent out, which has become viral instantly.
With the very real threat of global warming, an ever-growing number of consumers are becoming vigilant of the sustainability practices followed by countries and its business and industry as well.
This include the hotels and restaurants which they patronise.
Being an indulgent business and industry, hospitality industry's product and service design is built to pamper customers with scant regard for the natural resources. Although eco certifications and standards have evolved over the last couple of decades globally, they are still insufficient to bring a total image makeover. But, of course, there are concerted efforts on the part of the industry to align itself with the global trends in sustainable and responsible goals.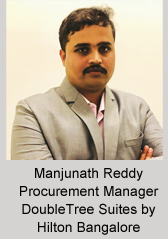 Manjunath Reddy, procurement manager at DoubleTree Suites by Hilton Bangalore says, "There is a need for greener hotels that are at the heart of the tourism industry. Hotel guests are more conscious of environmental problems and have started to consider the environment in their accommodation choice. Without cutting on guests' comfort, many efforts have been made in the backstage by the hotel management through the application of best available practices and technological innovations."
Adopting sustainable practices has thus become a go-to motto for many new businesses in hopes of appealing to this ever-expanding niche. Ranjan Banerjee, General Manager, Crowne Plaza Today New Delhi Okhla adds, "Water conservation, energy efficiency, carbon foot print reduction and waste management are very important aspects as far as sustainability measures are concerned. IHG assigns goals to all the hotels and monitors them on an year on year basis."
STEPS IN THE SUSTAINABLE DIRECTION
Recently, the Food Safety and Standards Authority of India (FSSAI) has come forward with a notable direction to promote paper-sealed glass bottles in lieu of plastic bottles in hotels. The govt of Maharashtra has also banned less than 200 ml PET bottles and disposable items made of thermocol. Furthermore, a circular issued by FSSAI has mandated that hotels will be required to follow quality specifications for drinking water and have to set up in-house drinking water bottling systems on their property premises.
Marriott has recently announced that it is eliminating all single-use shower toiletry bottles from its properties worldwide. The group has introduced new shower-product dispenser systems in lieu of providing throwaway shampoo and conditioner bottles.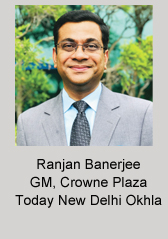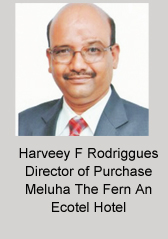 With its 'WelcomEnviron' initiative, ITC Hotels has implemented environmental-friendly policies based on the principles of 'Recycle, Reuse and Reduce.' The ITC Group has announced that they will become the first 'single use plastic free 'hotel company in the world by December this year.
Mumbai's Orchid Hotel has been ranked as the first Ecotel Certified five-star hotel in the country. The hotel claims that it reduces food waste daily using its vermicomposting unit, and has also installed solar panels to use sunlight as an alternative power supply solution.
Setting a new milestone for the hospitality industry, Radisson Blu Resort & Spa Karjat has installed a captive Solar PV Plant across 56,000 square feet on their roof, which will generate enough solar power for the hotel's daytime operations. The solar panels will be operational from the month of October 2019. The total installed capacity takes care of almost 33% of the hotels' power consumption.
The Taj Hotels group has adopted sustainable practices across all its properties as a part of their "EARTH" initiative.
All the hotels under the umbrella of InterContinental Hotels Group (IHG) follow IHG Green Engage, which is an innovative online environmental sustainability initiative that gives the hotels the means to measure and manage their impact on the environment. The hotels can choose from over 200 'Green Solutions' that are designed to help them monitor the carbon foot prints thus helping them to develop sustainable day to day practices.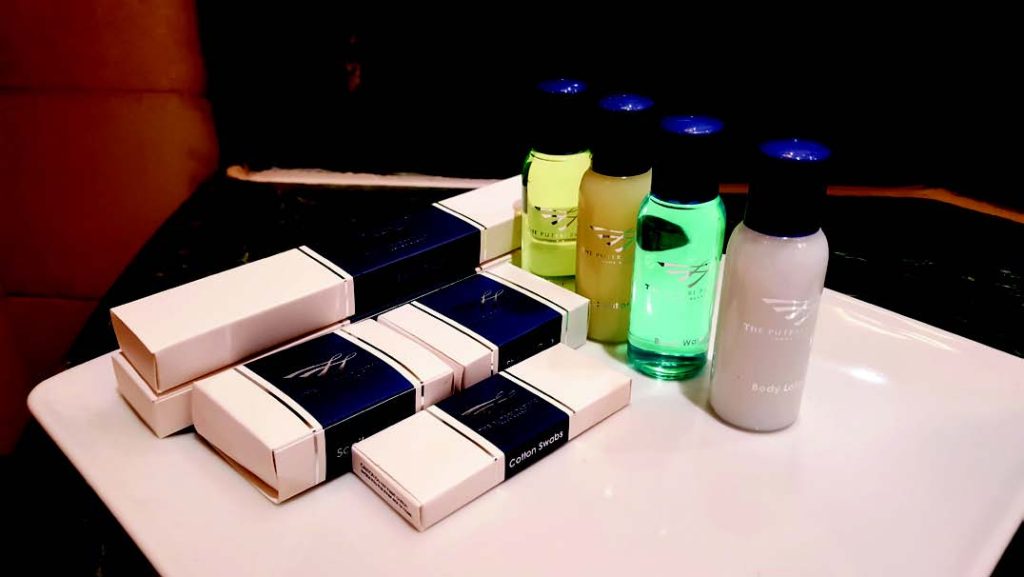 NEED FOR PERIODICAL AUDITS:
To monitor the impact of sustainable initiatives at properties, many hotels regularly engage in audits, which not only help to understand the areas lacking focus, but also enables understanding of the efficiency of sustainability efforts. "Food, Paper and Electronic waste is mapped and analysed on a monthly basis, while our team measures and tracks food waste on daily basis, and we try find out the reasons behind the waste and control our procurements and production accordingly," says Reddy of Double Tree Suites by Hilton, Bangalore.
Harveey F Rodriggues, Director of Purchase at Meluha The Fern An Ecotel Hotel, comments, "At our properties, we conduct regular energy audits, and half yearly waste audits to maintain compliance with FSSAI, as well as, to correct any deviations so that there are tangible results from our efforts."
"Creating an environment sustainable culture is very important in order to achieve the environment conservation goals. First step is to engage the employees and train them on how can they inculcate good practises in the operations. Second step would be to encourage guests and give them cues of how can they do their bit for environment. It is mandatory for our staff to undergo regular trainings with respect to environmental conservation," informs Banerjee of Crowne Plaza Today New Delhi.
"At Hyatt Regency Pune we have formed a green team, with representation from all the departments across the board, along with placing 'conserve cards' in guest rooms which gives guests an option to re-use the same linen if they desire to do so. This reduces the laundry wash load saving water, electricity, fuel & chemicals," adds Shriram Pandit, Director of Engineering, Hyatt Regency Pune.
JOINING THE WAR AGAINST PLASTIC
Today, the world has woken up against the menace of plastic waste and its negative impact on environment. Although single use plastic brings a lot of convenience to life, the waste generated due to use and throw attitude is creating a lot of damage to environment and the eco-system. The most common single-use plastics found are carry bags, plastic drinking bottles, plastic bottle caps, food wrappers, plastic grocery bags, plastic sachets, plastic wrappers for consumer goods, multi-layer packaging used for food packing, etc.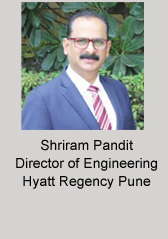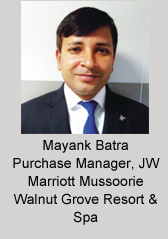 Phasing out single-use plastic calls for innovation of materials, business models and policy framework. Governments across the world have recognising this challenge of late. In India, the government has announced to embark on a mission to ban single use plastic over the coming years. Speaking at the World Climate Change Crisis meeting (COP14) in New Delhi recently, Prime Minister Modi has said emphatically that "human empowerment is closely linked to the state of the health of the environment. Be it harnessing water resources or reducing usage of single use plastic, the way ahead is behavioural change," he announced that the country will "end the use of single use plastic in coming years."
Hyatt Regency Delhi eliminates plastic bottles
Hyatt Regency Delhi has announced the launch of its own in-house water bottling plant. The fully automated water bottling plant at Hyatt Regency Delhi endeavours to eradicate approximately 1.08 million plastic bottles a year, by making the switch to reusable glass bottles. This process saves 28 tons of plastic waste every year.
A specially constructed sterile room, equipped with the latest machinery has been constructed within a record two and a half months. There are several health and sanitation checks in this process to ensure pure, distilled water for the patrons of Hyatt Regency Delhi. This fully automated plant can produce up to 500 bottles of water per hour. The glass bottles are thoroughly rinsed and hygienically cleaned with hot water, post which they are sterilised with UV machines. Simultaneously, in a separate 500-litre tank, water is passed through a separate UV machine and 0.45-micron filter, to ensure that it is fit for drinking. These newly sterilised glass bottles are then filled with pure drinking water and sealed shut with caps. This bottling process is void of human contact starting from the washing of these bottles, right down to their capping, ensuring utmost efficiency.
ITC to make its luxury hotels 'single use plastic free' by year end
In an initiative to take its commitment to environment and sustainability to newer heights, ITC Luxury Hotels has announced total ban of all single use plastic items from its hotels by December this year to become the 'first hotel chain in the world' to achieve this distinction.
The hotel group has resolved to make its 'front of the house' area single use plastic free by October and rest of the areas by December this year. ITC is the only hotel chain in the country which has all its luxury flagship properties LEED Platinum rated.
In order to achieve the target by the deadline set, ITC Hotels has created a cross-functional task force, performed a detailed assessment to identify usage of Single Use Plastic, possible alternatives and a Plastic Free roadmap for the future. The task force has identified 350 distinct plastic items to be removed from usage in its hotels. As per the company release, the task force has quantified the total plastic generated at the ITC Luxury Hotels to approx. 2.5 lakh kg/year. The key components contributing to this were identified as 150 lakh water bottles, 15 lakh straws, 8 lakh stirrers, 8 lakh toothbrushes, 7 lakh ear buds, 3 lakh shoe shine and others.
The hospitality sector has already started acting on single use plastic globally. The change is quite visible as pet water bottles have started disappearing from the big conferences. Is cost-factor bothering the hotels in making this change happen? Reddy comments, "While eco-friendly products are generally more expensive, but as we all know that good things come with a cost. At DoubleTree Suites by Hilton Bangalore, we have replaced a lot of plastic items with glass, paper, cotton fabrics and disposable serve ware. We have substituted plastic straws with paper straws, plastic water bottles with glass bottles and also switched to biodegradable cling wraps. The cost variance will have direct impact on our financial results and it will be passed on proportionately."
Mayank Batra, Purchase Manager, JW Marriott Mussoorie Walnut Grove Resort and Spa adds, "Eco-friendly material is not always cost effective, but we manage to procure them at a comparable cost from the market. For the same we have to be effective in minimising wastage to save costs." Banerjee says, "The initial stage of transformation may require extra investment but if we look in the longer run, it is the need of the hour."
Procurement from environmentally conscious vendors is another focus area for many hotels. Getting the right products for their environment initiatives is key to the success of such initiatives. As the usage of plastic goods is widespread, hence the availability of non-plastic substitutes sometimes becomes a challenge.
As Reddy rightly points out, "Stock availability is one of the major concerns to run operations. With awareness on the use of eco-friendly and bio-degradable products, demand has increased tremendously as compared to its production. The vendors have gone to the extent of shutting down operations when they are unable to meet demand."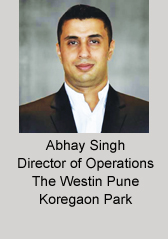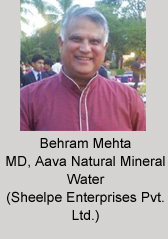 SUPPORT FROM PARPARTNERS
The success of environmentally sustainable journeys embarked upon by hotels hinges on the support that they receive from their partners across the ecosystem. Considering that something as little as a plastic straw, which is widely used in the hospitality sector can also do huge harm to the environment, many straw manufacturers who regularly supply the products to the hospitality industry have initiated the usage of eco-friendly materials such as bamboo for straws. Other manufacturers have introduced the usage of plant-based renewable sources such as corn starch for straws, which is easily degradable and doesn't harm the environment.
Abhay Singh, Director of Operations, The Westin Pune Koregaon Park says, "Our Procurement Team is sourcing paper straws and rapidly renewable stirrers that will be available in place of plastics. While these sustainable options are more expensive, analysis shows that moving to an 'upon request' service strategy decreases usage anywhere from 50%-90%. Alternative product availability currently varies by continent and region but is continually improving. Properties should work with their Procurement Teams to determine availability of sustainable options, such as, non-coated paper straws, and stirrers made of non-coated birch."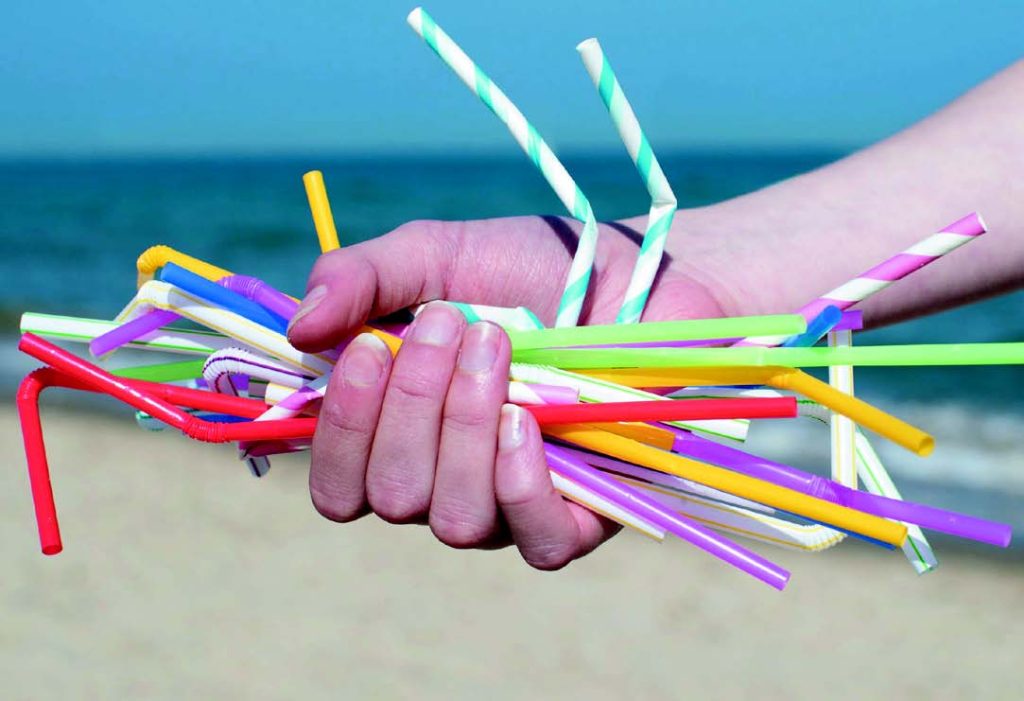 Although most vendors agree that usage of plastic has not been stopped, but they are wary of the concerns and have started to recycle and reuse the plastic. Behram Mehta, Managing Director, Aava Natural Mineral Water, (Sheelpe Enterprises Pvt. Ltd.), "We only use 100% recyclable PET plastic containers. Over the years, we have set up several recycling kiosks in major metro cities and even have a buy-back policy in place to fulfill our producer's responsibility. We adhere to International Environmental Quality Standards to ensure all our practices are eco-friendly. Not a single drop of water is ever rejected or wasted." he said.
Hotels and restaurants are also trying to lower their food miles by sourcing produce locally, as the more they source locally, the more they lower toxic emissions from transportation.
Partnering with responsible F&B vendors goes a long way in ensuring optimal environmental friendliness of the hospitality industry. A proactive mind set across the ecosystem has been growing which ensures good promise for the environment.
Although Hotels and Restaurants in India understand the urgency to protect and manage natural resources, even at higher initial cost disadvantages, a key aspect which drives the success, is the true intent behind the adoption of conservation initiatives. As they say only time will tell.