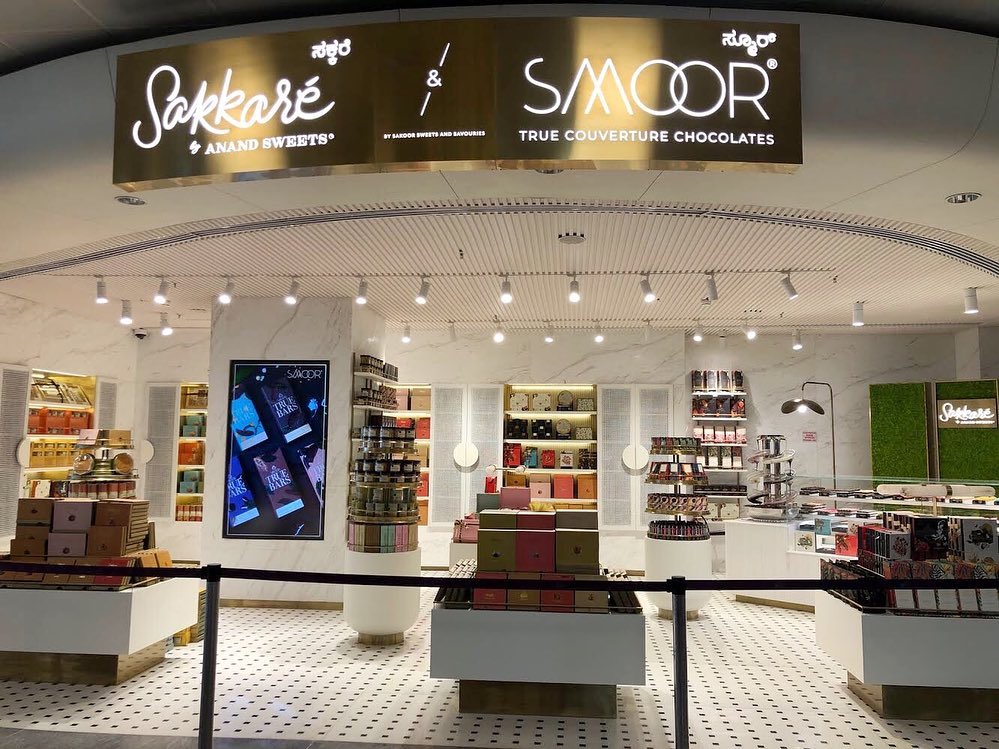 SMOOR, a luxury chocolate brand has launched first-of-its-kind Chocolate Café in the Bangalore International Airport Ltd (BIAL). The unique establishment, which is SMOOR's flagship store, is set to delight the taste buds of chocolate connoisseurs visiting Bangalore.
SMOOR's Chocolate Café at Kempegowda International Airport's departures wing will have an eclectic and delicious menu. This includes customisable chocolate-based beverages offered in exclusive cups that are digitised with a QR code which allows the customer to know the 'chocolate story' behind their beverage. As a part of the chocolate indulgence experience, the store also offers a range of truffles and callets that the buyers can hand pick according to their preference. Customers can also relish breakfast pastries curated by French Chefs, snacks and travel cakes, which have a longer shelf life and thus can be carried by the customers flying across long distances, along with vegan and healthy options.
The outlet will also offer samples to help customers decide on their favourite beverage.
Vimal Sharma, Founder & CEO, SMOOR said, "Launching India's first chocolate café at the Bangalore International airport, our home city, is a matter of pride for us. It helps us showcase the best the city offers to a national and international clientele. It is also an opportunity for travellers to savour world flavours and experience at the café. With a focus on vegan menu items, we have also catered to a growing health and sustainability-conscious customer who currently lacks such options at airports."
The menu at the café has been prepared after arduous testing of recipes and research by the acclaimed Chef Emanuel. The journey for this Bangalore-based brand began with a pop-up store, which later expanded into retail stores. Today, SMOOR has premium cafés all over the country, much to the joy of those who have a sweet tooth and love all things chocolate. With this new launch, SMOOR is expecting a 70% increase in the first time customers of the brand, in the first three months.