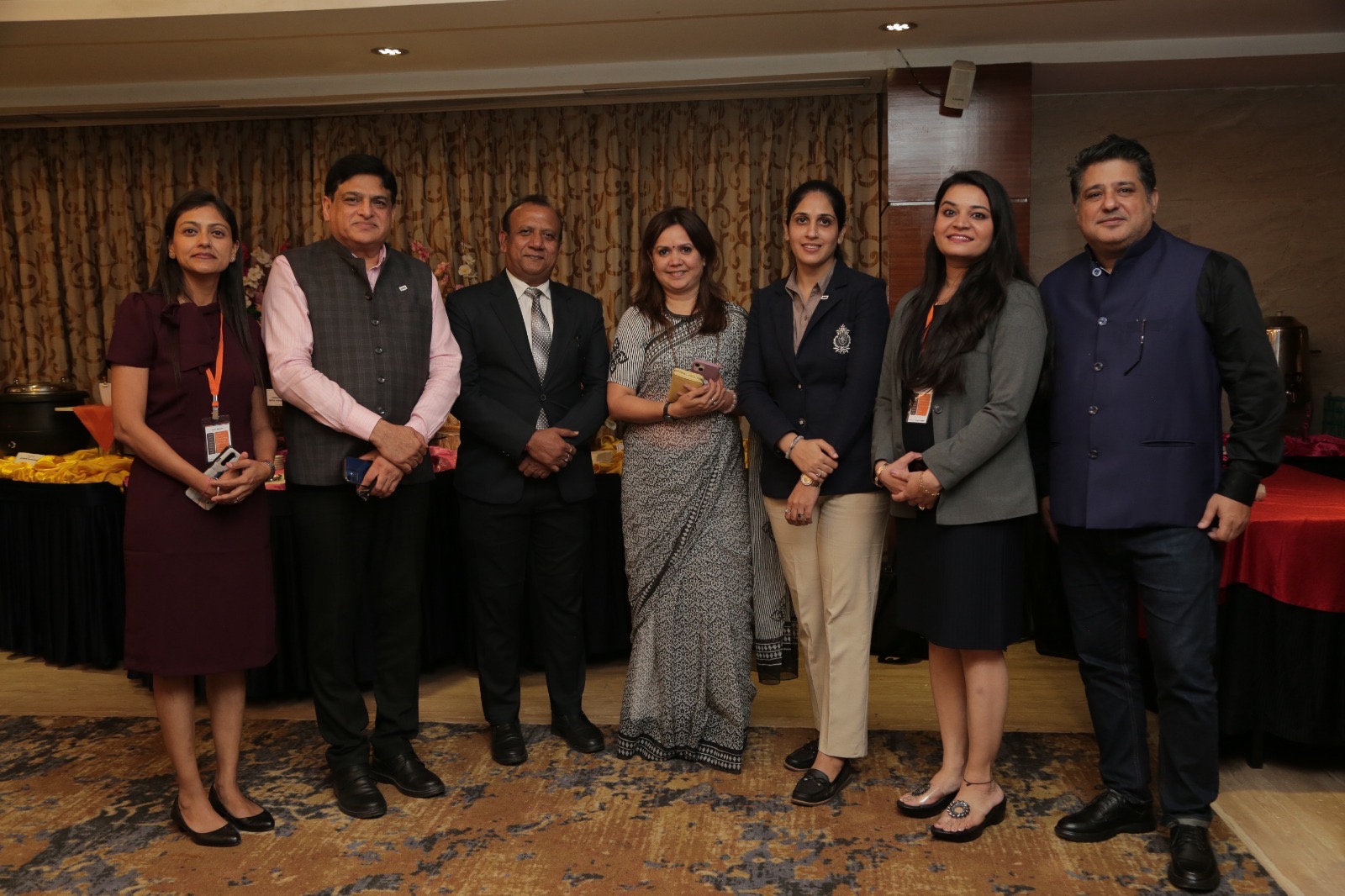 STAAH, the New Zealand-based leading hospitality solutions provider today partnered with Online Travel Agency booking.com and tech provider RatePing to successfully host Ahmedabad's first ever edition of the STAAH Connect Hub networking conference.
Held at the Ramada by Wyndham, the event brought together over 70 participants which included industry leaders, experts and owners of hotels General Managers and Departmental Heads of Hotels and Hotel Groups. and home stays across India with an aim to enable them to establish new connections and discuss current trends and industry best practices in the hospitality space.
The insightful sessions threw light on the different ways property owners could learn how to capitalise on transformations in the industry while maximising their revenues. Among the key note sessions were discussions held by stalwarts like Booking.com , Rateping & STAAH  on topics like sharing market insights for Ahmedabad , tips & tricks that hotels can implement to improve their property visibility and conversions on OTA , How to sell more rooms and maximize revenue with an effective distribution strategy.
"We are delighted to bring the STAAH Connect Hub to Ahmedabad for the first time. The response has been overwhelming! We had over 100 registrations for the event that saw some very relevant discussions on the current state of the hospitality sector. We've all learnt something new here and are taking back valuable suggestions shared by the industry experts on the best way forward,STAAH is enthusiastic about future events that will contribute to India's tourism sector growth. We're excited to make a lasting impact on the industry through these upcoming initiatives." say's Shoaib Ali , National Sales Head – India
"Fantastic event organized by team STAAH, with an awesome turnout its always great to meet and hear from our partners their take on how we can mutually grow and take business to the next level" said Akshay Shukla, Key Account Manager, Booking.com
"STAAH  has done a tremendous job organizing such a fantastic event as they have in the past as well. It's a great opportunity for companies like RatePing to connect with hotels, understand their pain points and how we, as technology providers, can help solve these problems" said Jaideep Advani, Owner, RatePing
"STAAH Connect Hub by the STAAH team was very insightful & enlightening, overall it was a good networking event. This will be very useful for maximizing revenue" said Atul Budhraja , Vice President Operations , Ramada by Wyndham
"Thank you so much for organizing such a fantastic party! Everything from the welcome to food menu was absolutely perfect. We had such a great time and it wouldn't have been possible without your hard work and dedication. Thank you for making this get-together truly memorable.Thanks Again!!" says Lalit Kumar from The Grand Bhagwati Team.
"We would like to inform you that the event was truly great and fruitful. We met many people from the same industry through this event. So, once again, thank you for arranging such a fantastic event. Also, the gift distribution is a good concept. Overall, this event was full of joy and had many fruitful outcomes. The food arrangement was also good, and the food was tasty as well. Thank you for inviting us and giving us the opportunity to attend it."  Hitesh Chetwani, GM, Metropole