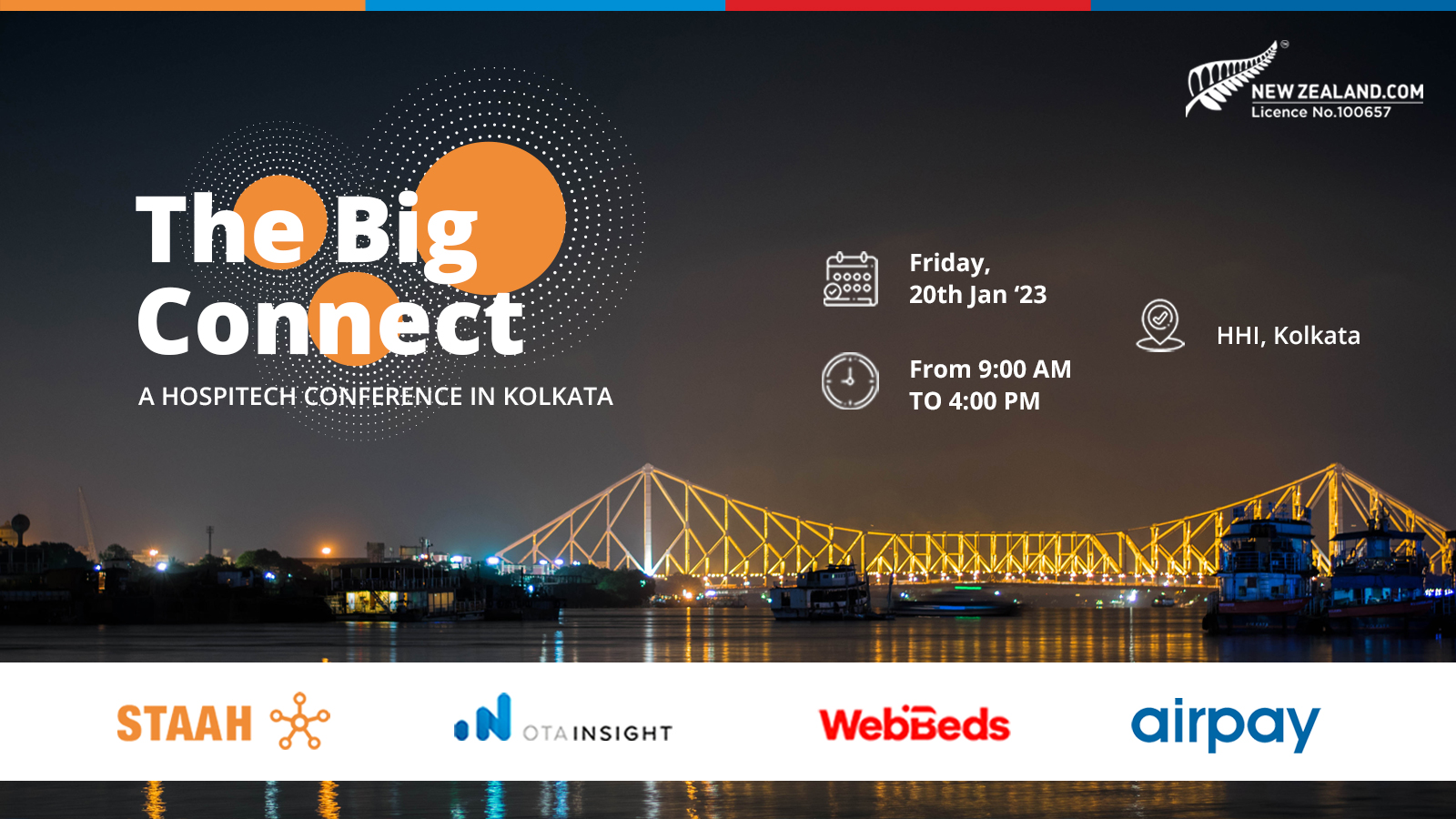 STAAH, a New Zealand-based global tech solutions provider for the hospitality industry, is all set to host 'The Big Connect', A Hospitech conference at HHI Kolkata on January 20, 2023. The day-long event, which is also STAAH's first networking session of 2023, will bring the leading hoteliers and industry leaders together along with Online Travel Agencies (OTAs), to share their knowledge, discuss new trends and industry best practices in the tourism space.
The conference is being supported by leading technology firms — OTA Insight, Webbeds and Airpay.
"We are thrilled to bring 'The Big Connect' conference to Kolkata and looking forward to exchange innovative ideas and learnings from our contemporaries. Our conferences offer a huge platform for the community to network, learn and expand, we look forward to hosting another successful chapter of this conference in this city," said Rajesh Ghanshani, Director – Business Development, Indian Sub-continent, STAAH.
The 'Big Connect' conference, a much-anticipated event by the industry, will have key note sessions along with informative and interactive panel discussion on 2023 & Road Ahead with the leaders from the Hospitality space in India like; Akanksha Garg – Founder Director, Waxpol Hotels & Resorts, Bjorn DeNiese – Managing Director, Mayfair Elixir, Nikhil Sharma – Regional Director of Eurasia, Wyndham Resorts & Spa, Rijul Bharat – Executive Director, Kenilworth Hotels & Resorts and Suhail Kannampilly – Chief Executive Officer, Concept Hospitality.
Post the Kolkata event, STAAH will head to Udaipur on 1st Feb 2023 for The Big Connect in Udaipur. STAAH is a leading provider of cloud-based distribution technology provider for accommodation providers of all types, trusted by 15,000+ properties worldwide.