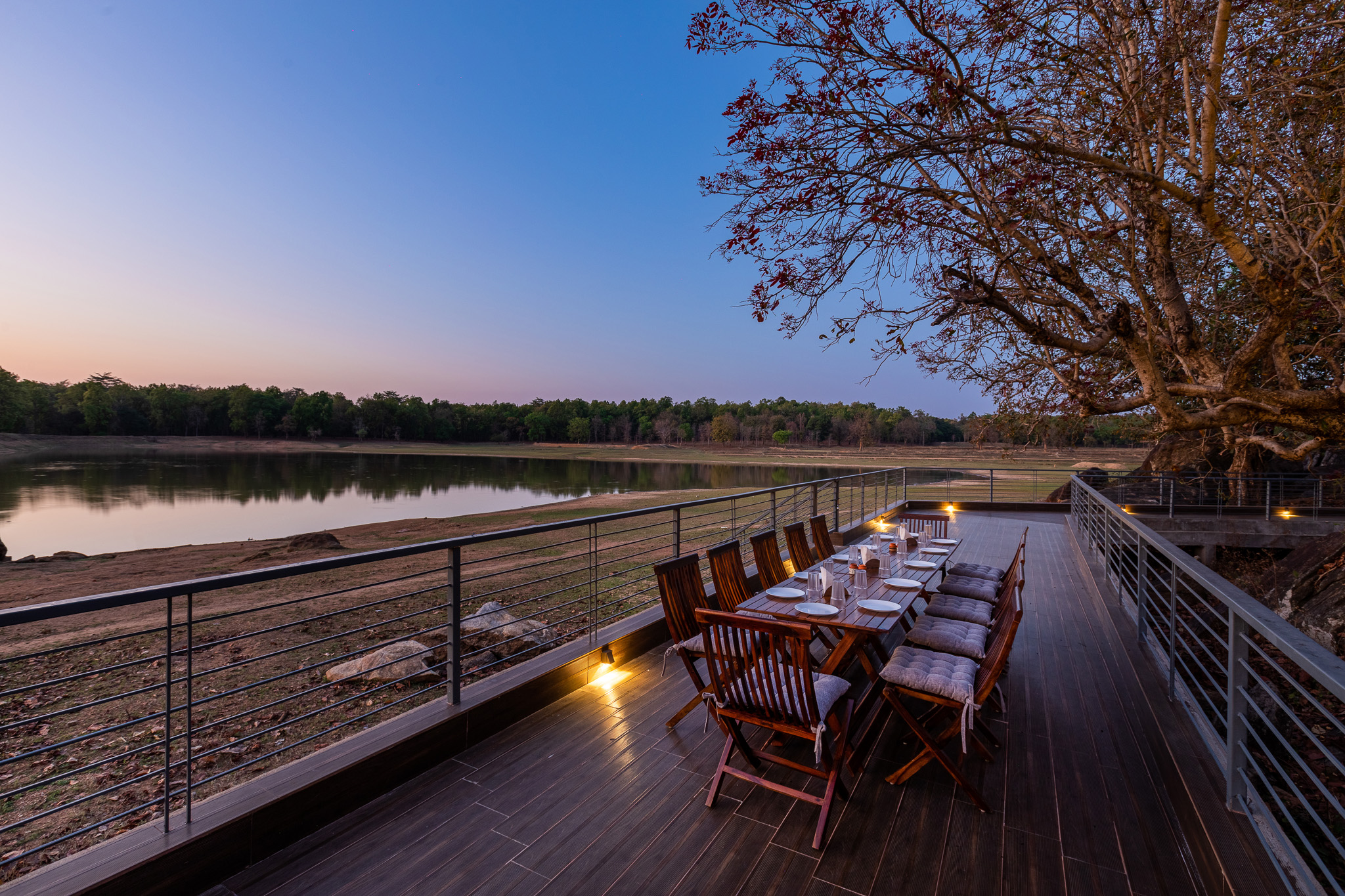 Kanha National Park, India – The Riverwood Forest Retreat Kanha, an exquisite offering from Waxpol Hotels & Resorts, invites wildlife enthusiasts and retreat seekers to indulge in a sustainable and conscious luxury experience amidst the breathtaking landscapes of Kanha National Park. Nestled in the tranquil buffer forest, this premium resort provides a serene escape, allowing guests to unwind in the lap of luxury while preserving and honoring the surrounding environment.
The Riverwood Forest Retreat Kanha stands out as a distinguished collection within the Waxpol Hotels & Resorts portfolio. The resort's idyllic location amidst the buffer forest offers a seamless integration of nature and luxury.
The resort features 18 spacious premium cottages, thoughtfully designed to embrace environmental consciousness. Large glass windows allow natural light to illuminate the interiors while providing breathtaking views of the verdant surroundings. Each cottage offers a cozy seating area, inviting guests to relax and immerse themselves in the tranquil ambiance. Equipped with modern amenities such as LCD TVs, satellite channels, soaking tubs, water heaters, mini-fridges, and tea and coffee machines, every cottage ensures guests' comfort and convenience.
At The Riverwood Forest Retreat Kanha, sustainability and eco-friendliness take precedence. The resort is dedicated to minimizing its carbon footprint and preserving the natural beauty of the region. The original tree cover has been left untouched, and the architectural design seamlessly integrates with the land. Solar panels contribute to the resort's electricity, and a sewage treatment plant recycles water for the resort's organic garden and fruit trees, creating a self-sustaining ecosystem. Constructed with AAC bricks, which are eco-friendly alternatives, the walls provide insulation against heat, reducing electricity requirements. The resort also upholds eco-conscious waste management practices, ensuring a plastic-free environment.
"Our aim is to offer our guests a luxurious experience while upholding our commitment to the environment," stated Akanksha Garg, Founder & Director of Waxpol Hotels & Resorts. "Sustainability is at the core of our resort's values, and we strive to provide our guests with an unforgettable and responsible stay."
Situated in the buffer zone of Kanha National Park, renowned for its Royal Bengal tigers, Indian leopards, Sloth bears, Barasinghas, and Indian wild dogs, The Riverwood Forest Retreat Kanha provides guests with unparalleled opportunities to explore the wilderness. Guided safaris, nature walks, and bird-watching expeditions offer unique encounters with the park's diverse flora and fauna. The resort also offers wellness activities, including yoga and meditation, allowing guests to reconnect with nature and themselves.