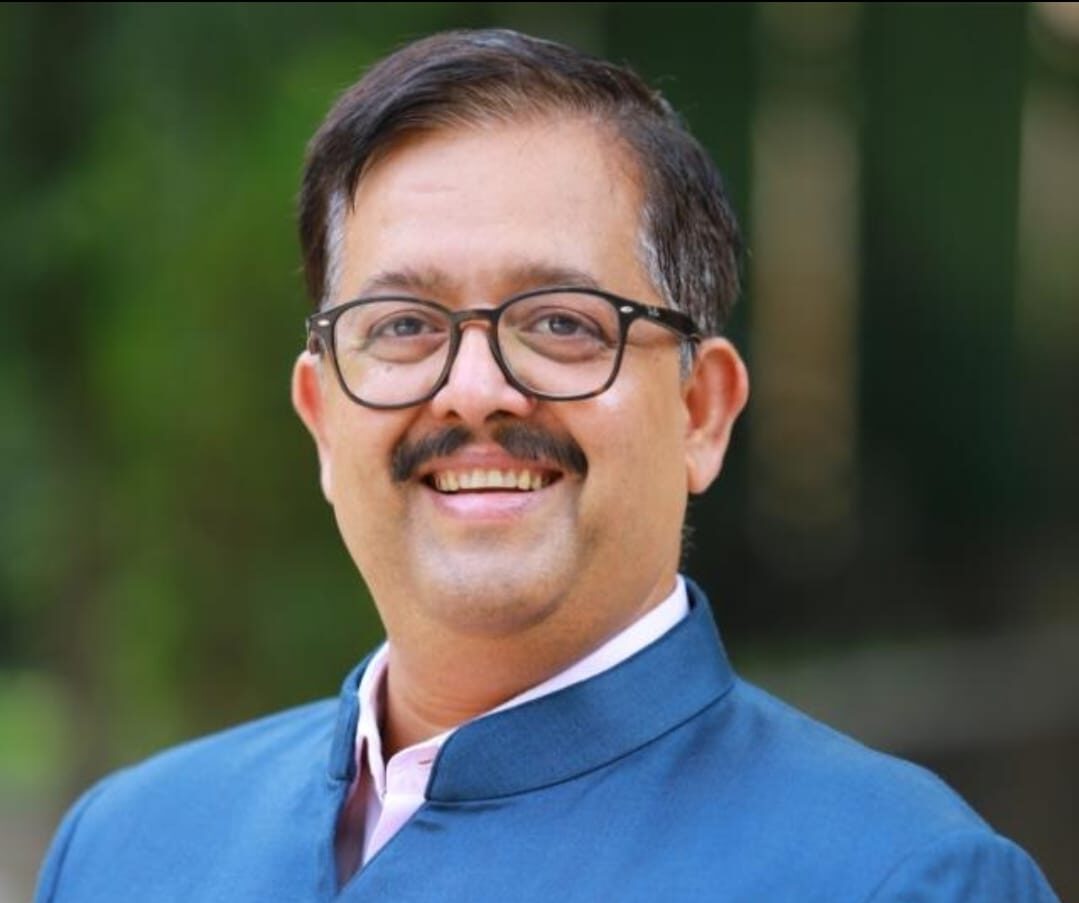 The British Columbia College of Management recently unveiled its first institute in Delhi NCR. The 1500 sq mtrs campus, with a built-up floor area of 40,000 sq ft is surely a great place for students for strengthening their skills in a good environment. The college has partnered with an eclectic mix of entities like the National Skill Development Council (NSDC), Tourism & Hospitality Skill Council (THSC), Revolution Hotel Group, Niagara College, and World Trade Centre in Canada to optimise career opportunities for its students. The college also has tie-ups with major recruiters in the hospitality industry such as Marriott, IHG, Accor, Fortune Hotels, Lemon Tree Hotels, Radisson and the Taj. Hospitality Biz spoke with Deepak Jha, Managing Director and CEO, BCCM to know the scenario of hospitality management studies amidst an environment filled with flux.
Please share your thoughts about the current hospitality career environment.
Today more than ever Hospitality Management is an excellent career option. Not only in India, where improved pay scales, 100% placement and fast promotions offer an excellent career path, but now it has become possible for students to pursue international courses and get a job abroad very easily. I would like to mention that these international programs are more affordable than one perceives. The hospitality job scenario has been changing and students are getting placed in the hospitality and tourism sector, thereby proving that the hospitality sector is the best job provider.
What is the model for higher education in the hospitality sector? What prospects does your institute offer to students?
Different institutes have different offerings, but the standard is 4 years of Hospitality Management study to get a Bachelor's Degree. After that, a world of options opens up, like Post Graduate Diploma with various specialisations and Master's programmes. Like any other stream, professionals can also procure a Doctorate. Several universities offer such programmes. At British Columbia College of Management (BCCM), besides a three-year BBA in Hospitality in India, we allow students to pursue an international career through our International Advanced Diploma program. Here, the students do a foundation course in India and then complete their course through a two-year Advanced Diploma in Canada. There are 100% placements in both courses. In the Canadian program, students get a three-year work permit and can take up a job there and move on to become permanent residents.
Digitalisation has been a key game changer in this pandemic. How has it impacted hospitality education by BCCM?
BCCM is owned and managed by professionals, which facilitates learning directly from recruiters. We have technology and skilled-based flexible curriculum supported by LMS which allows students the flexibility to pick up any assignment at their convenience. We at BCCM are associated with several experienced key players in the digital education field, to create excellent learning experiences for our students, through a fine blend of online and offline interventions. We are coming up with a plethora of online courses, not just for hospitality education aspirants, but for other fields as well.
Having said that, we also provide the students with study materials, course content augmented with industry interaction, and real-life shop floor inputs from senior managers working in reputed brands, assured 100% placement, a certificate from UGC NAAC-A approved University in the first year and 2nd & 3rd years certifications from foreign universities which help students to get a two year work permit in Canada and Europe.
According to you, what are the new emerging business opportunities, which students can tap into to revive their careers?
For the ones who have completed their 12th Grade, getting into management courses assures wonderful job opportunities. These students can also think about studying abroad for their Bachelors' degrees. Hospitality education opens up a range of fields to explore; right from mainstream careers in hotels, and restaurants, to areas like amusement parks, entertainment, cruises, sports, recreation, health care, travel and tourism, etc. which offer a range of employment options. Students can also come up with their own startups and entrepreneurial ventures with some imagination and innovation. The world is ready to accept everything mainstream and offbeat.
Adaptability and agility to ever-changing market scenarios have been witnessed to be a top takeaway from this pandemic. How can hospitality students empower themselves with these key skill sets?
Upskilling and Re-skilling, are the winners, and of course, resilience and agility to adapt to new situations are most needed. The world is going to be volatile, and we never know what awaits us round the corner. Continuous self-assessment, identifying gaps in the existing skills, and filling in these gaps with the right skills is the need of the hour in this fast-changing world. The world is now equipped with the right tools for online education, and learning does not have to stop because of the inability to move to a new place to receive a quality education. One doesn't even have to pay for the courses, as many reputed universities have their own free courses. Something as basic as YouTube can be a powerful learning platform. If one has the inclination, and dedication, they can find the right path.
We also see that when the students pass their courses, they are not all that industry-ready. We at BCCM, have founded the BCCM Mentoring Club, for this very reason. We aspire to rope in the best mentors from diverse fields to guide future generations. These mentors will handhold the mentees through expert advice, sharing personal experiences, journeys, career guidance, and a lot of other outcome-based interactions. The best thing about this Club is, it is open to all; one doesn't have to be a BCCM student to be a part of the Club.
Has there been a dip in Applications? According to you, what does the future hold for hospitality education?
The lack of demand in enrolment has crept in because of the overall negative sentiment towards the industry. This sentiment was amplified when employees overall were poorly treated by their employers during the pandemic. Almost 95% of employers let their employees bear the brunt of unemployment, because of a business slowdown. Today, the industry is facing a talent crunch and shortage of labour, and changes are being made to address the key issues that employees have always felt. An attempt to migrate from personnel management to human resource management and treat employees as human capital rather than inputs into the business process is a welcome change and will have a positive impact in the times to come. Key issues of long working hours, lower pay, hire and fire, and slow career pathing from entry to management level are being actively addressed.
Today the industry is becoming better paid as talent shortage is fueling higher compensation levels, experienced employees are able to fast-track their careers by switching jobs and getting promotions in the process. Many employers are shifting to 5-day working scenarios to create better work-life balance. For these aspects to take effect and percolate down will at least take a few more years. For now, the best way forward would be to have the industry make a concerted communication effort with society in creating awareness of these positive developments.
This journey begins much earlier at BCCM, and we nurture dreams. We offer scholarships up to 50% for deserving talented students and support them by arranging student loans which are instrumental in mitigating the burden on parents.
Do you have plans to expand into other Indian cities?
We have plans to expand to other cities as well and to reach out to more students who aspire to make a career in hospitality. It is our dream that BCCM should be recognized as the leading and renowned management college in India. We are also working on setting up international centres; the first one in the line is Canada.