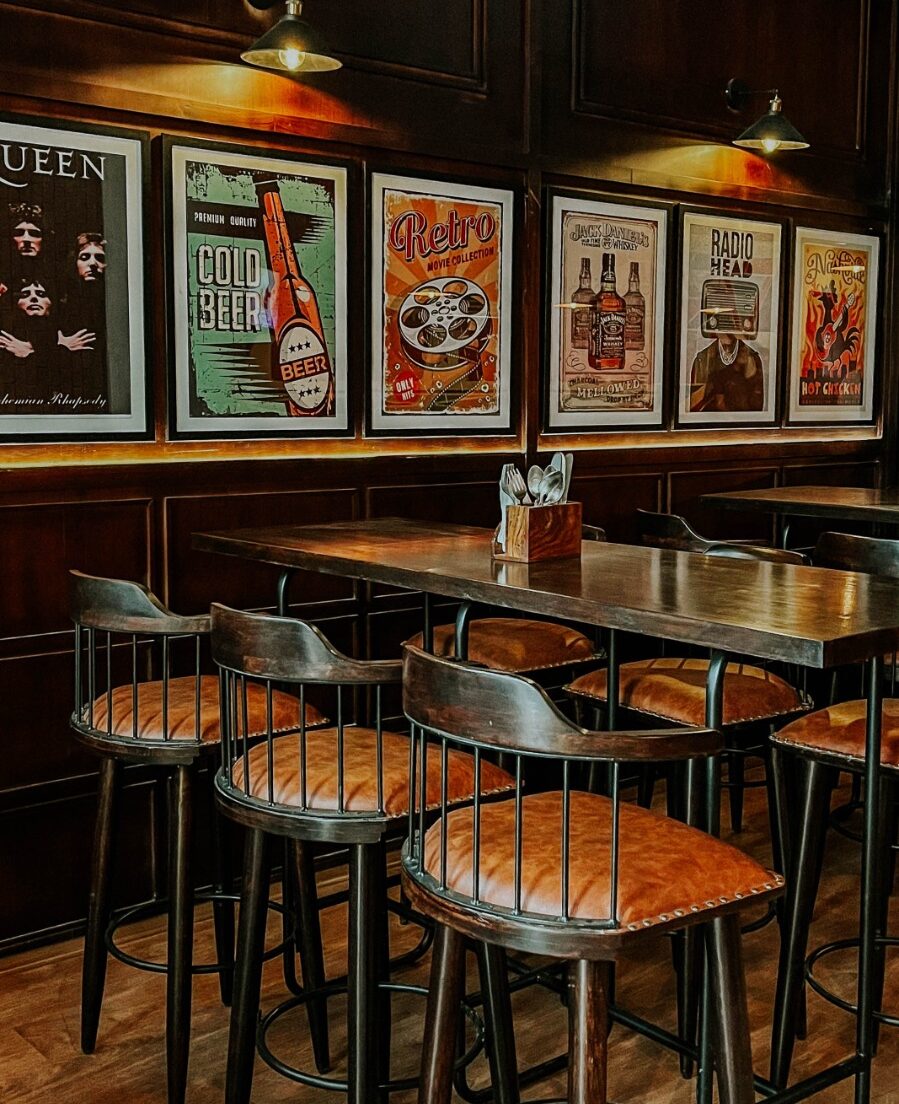 VRO Hospitality- homegrown F&B group, launched its eighth outlet of Plan B in the city on March 11 at the Lulu Mall in Rajajinagar.
The launch of the latest outlet of Plan B by VRO Hospitality is part of its pan-India expansion that takes the total number of this highly popular retro bar to 10 in the country, with Kochi and Hyderabad hosting an outlet each. The latest 56-seater Plan B here at Lulu Mall is eighth in Bengaluru after Koramangala, Indiranagar, HSR, Bel Road, Sankey Road, Vega City Mall, and Banashankri.
Famous for its House of Wings, the eighth outlet was inaugurated glitzy by Abdu Rozik, the 19-year-old social media star from Tajikistan, who won the hearts of millions of Indians in Bigg Boss.
Commenting on the launch of the latest Plan B, Sharath Rice, COO & Co-Founder of VRO Hospitality, said: "Over the last 12 months, all our Plan B outlets have been witnessing huge occupancy, and the overwhelming response that we have received prompted us to expand the brand with a new outlet here at the Lulu Mall. Our expansion plan with Plan B is a reflection of our commitment to the food connoisseurs of this city. Plan B has always been synonymous with good times, and it will continue to offer the best in good food, cold beer, rock n roll, and the most chill vibe."
Started by two 29-year-olds, Dawn Thomas and Safdhar Adoor, and an experienced restaurateur Sharath Rice, almost a decade back, VRO Hospitality owns popular brands like Mirage, Taki Taki, Cafe Noir, Badmaash, One Night in Bangkok (ONIB), Plan B, Hangover and Tycoons.
The Bengaluru-headquartered VRO hospitality is on an expansion drive to open 28 new outlets across Bengaluru, Mumbai, Goa, Ooty, Kolkata, and Kochi. The expansion plan represents VRO Hospitality's roadmap to become a pan-India hospitality brand across a wide range of genres. VRO Hospitality owns over 10 popular fine dining brands, lounge bars, café, and cloud kitchens.