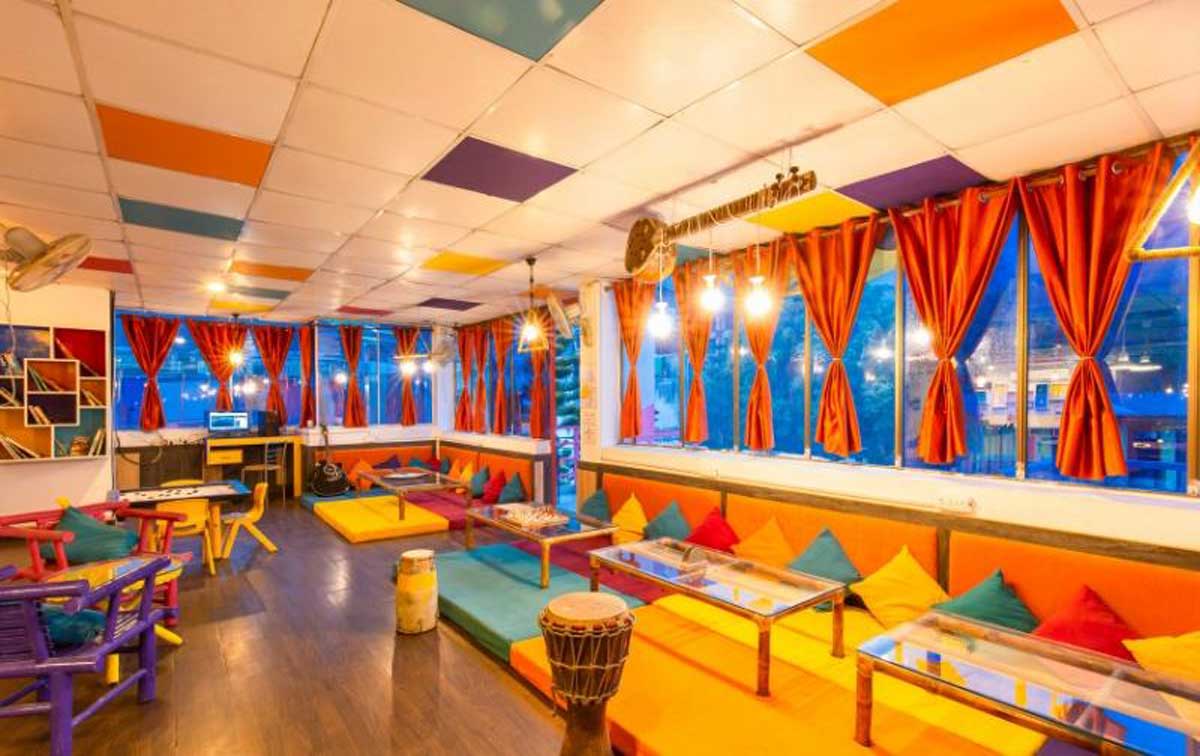 goStops is a full-stack youth hostel company, whose business model is quite unique. The idea of goStops took form when Pallavi was backpacking across Europe, back in 2012. She was fascinated by the hostel culture there and wondered why a similar model didn't exist in India for travellers, who were looking for premium quality social accommodations at an affordable price. Asmita Mukherjee spoke with Pallavi Agarwal, Co-Founder, goStops to know about the company's broader strategy.
What was your inspiration behind starting goStops?
In the Indian short-stay accommodation market, there was a void in quality-assured stays in the budget range of INR 400-800 per night. Such accommodations were mostly poorly maintained and were unpredictable in terms of quality and experience. In addition to this, there was no accommodation brand that was youth-friendly and which exclusively catered to their needs and aspirations in terms of quality, design, experience or budget. We saw clear whitespace in the market, identified the problem and have been trying to solve it, ever since the inception of the first goStops in Varanasi.
Kindly share your business model with us.
goStops is a full-stack youth hostel company, with a unique business model. We lease, manage, and franchise real estate assets, which we design, transform, market, sell and operate as youth hostels in locations where the youth travels for business or leisure.
The major chunk of the revenue comes from selling our bed inventory on our official website and through various online travel platforms (HostelWorld, goMMT, goibibo, etc). A minor chunk of the revenue comes from our in-house cafe sales, as well as, through selling experience based packages such as Day Tours, Walking Tours, etc.
When compared to owning or operating a hotel, how profitable is Hostel as a business? What are the key profit measurement parameters for a hostel, and how has your business fared on those parameters over the last two years?
Unlike the majority of the hotel industry, we do not require a franchise owner to build a property ground-up to operate our goStops branded youth hotels. We merely transform existing properties based on our brand guidelines and provide end-to-end support in order to operate and market them. This creates a significant difference in the gestation period and makes up for much quicker ROIs and better business value. Hence, it becomes a better proposition for investors to invest in goStops youth hotels.
The key profit measurement metrics are revenue accrued on the property vis-à-vis expenses. Almost all of our properties are profitable, as our business model is such that the unit economics is always robust. We are also witnessing 50% growth.
Back in 2017, about 80% of our clientele were foreign backpackers. Today as much as 60% of our guests are Indians. These young Indians are travelling both for leisure, as well as, work.
What is the size of the hostel market in India and goStops's market share in that market? How has the supply-demand scenario been?
There is no exact data available on the Indian hostel market. However, we can derive some conclusions on the basis of the hotel and alternate accommodation market in India. Indian hotel and stay is a USD 19 billion markets. 70% of this market is unorganised and 70-75% of the market is dominated by affordable category hotels. Our target segment is largely millennial. Data suggests that 1 out of 2 millenials consider non-lodging hotel options such as private homes, homestays, hostels and service apartments as being the preferred options as compared with hotels.
goStops has just started capturing the alternate stays market in India. Currently, we operate 13 youth hotels in 15 different locations, with a total capacity of 800 beds across India. We do an annual turnover of approximately INR 10 crores. We have grown 2.5X each year, continuously for the last 2 years while being bootstrapped.
How do you plan to utilize the recently raised funds? What are your investment and expansion plans?
goStops has been entirely bootstrapped since inception. We have seen 2.5x growth every year for the last 2 years. Having come up to 13 youth hotels and ~800 beds, goStops requires external funding in order to proceed with the exponential scaling plans, which are necessary to build a product that stays for a long-time in the market. In August 2019, we had raised funds in a small equity round and have recently raised funds through a mid-sized round as well, with a micro-VC. We are also looking to raise our Series A funding within the next 9 months.
The first large investment that we are looking to make after our funding is into marketing. We are looking to push the concept of hostel living to as many young Indians as we can and educate them about it. The second large investment would be in technology, as we aim to ensure that we deliver all our promises regarding the product to the youth, to ensure smooth scaling and strong consumer experience while booking, checking-in, etc.
We are planning to expand our presence across the country by doubling our bed capacity within the next 12 months. The aim is to cover all the metro cities by expanding our presence in North and West India including Himachal Pradesh, Uttarakhand, Maharashtra, Uttar Pradesh, Jammu and Kashmir, Madhya Pradesh, Rajasthan, and Goa.
asmita.mukherjee@saffronsynergies.in