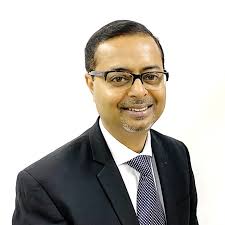 Asmita Mukherjee | Hyderabad
With a rich heritage spanning over 40 years since its establishment in 1983, the House of Khemani has become a prominent name in the alcoholic beverages industry. Through strategic acquisitions, key partnerships, and a commitment to innovation, the Khemani Group has achieved remarkable milestones, solidifying its position as a force to be reckoned with in the brewing and spirits market. Asmita Mukherjee spoke with  Amit Ghatak, CMO, Khemani Group to know more about their future plans.
While speaking about their hero product Ghatak stated that one of the crown jewels in the House of Khemani's portfolio is the esteemed Royal Special whisky brand, which holds a formidable position in Western India. The group's long-standing master bottling agreement with industry giants Diageo and InBrew further underscores its influence, as it is entrusted to bottle their renowned whiskies in its state-of-the-art distillery.
One of its notable achievements is the acquisition of Blossom Industries Limited in 2000, which consolidated the group's position as a major brewer, said Ghatak. He added, "This strategic move, coupled with a master bottling agreement with Diageo and InBrew, has significantly enhanced the group's production capabilities and market presence. Blossom Industries, with its brewing capacity of 1 million cases per month, has become a cornerstone of the group's success."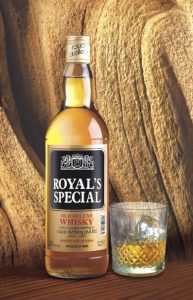 While shedding light on the capacity of Khemani Group, Ghatak informed, "At the heart of the House of Khemani's operations lies a cutting-edge facility known for its production of potable grade ethyl alcohol. Boasting a daily capacity of 71KL, this advanced facility emphasizes the group's commitment to sustainability. Equipped with a Zero Discharge system, the company is dedicated to preserving and protecting natural resources, exemplifying its environmental responsibility."
Ghatak pointed out that a major milestone in the House of Khemani's journey was the acquisition of Blossoms Industries Limited (BIL) in 2000, a move that solidified its position as a significant player in the brewing industry. "This strategic step, combined with a subsequent partnership with UBL (United Breweries Limited), owned by Heineken, further enhanced the group's standing in the market. With BIL's brewing capacity reaching an impressive 1 million cases per month, the House of Khemani has firmly established itself as a force to be reckoned with in the brewing industry. The group has achieved several key milestones throughout its history. These include the notable expansion of Blossom Industries' capacity from 50,000 to 300,000 cases per month in 2007, ultimately reaching an impressive 1 million cases per month in 2023. In 2014, the group forged a valuable partnership with FOGG, a significant manufacturer responsible for over 90% of their national sales. The year 2015 witnessed our successful entry into the Silvassa market with its array of brands. Additionally, 2018 proved to be a momentous year as Royal Special Whisky achieved the coveted status of a millionaire brand."
Looking towards the future, the House of Khemani aims to expand its reach beyond Daman, Diu, Silvassa and Gujarat (DDSG) for the first time, with plans to launch in other regions of the country. Ghatak added, "The first state of expansion will be Madhya Pradesh in 2023, with numerous brand and market initiatives slated for the next 12-18 months. This strategic move is poised to tap into the immense potential of these cities and leverage the growing aspirations of the middle-class consumers."
Speaking about the new launches he said, "We are confident in our ability to achieve our objectives and secure a significant market share in the Semi-premium whisky segment by 2024. We would also look forward to first introduce the brand in our home markets of DDSG and then further work towards introducing in a few states in North and East over the next 12 months."