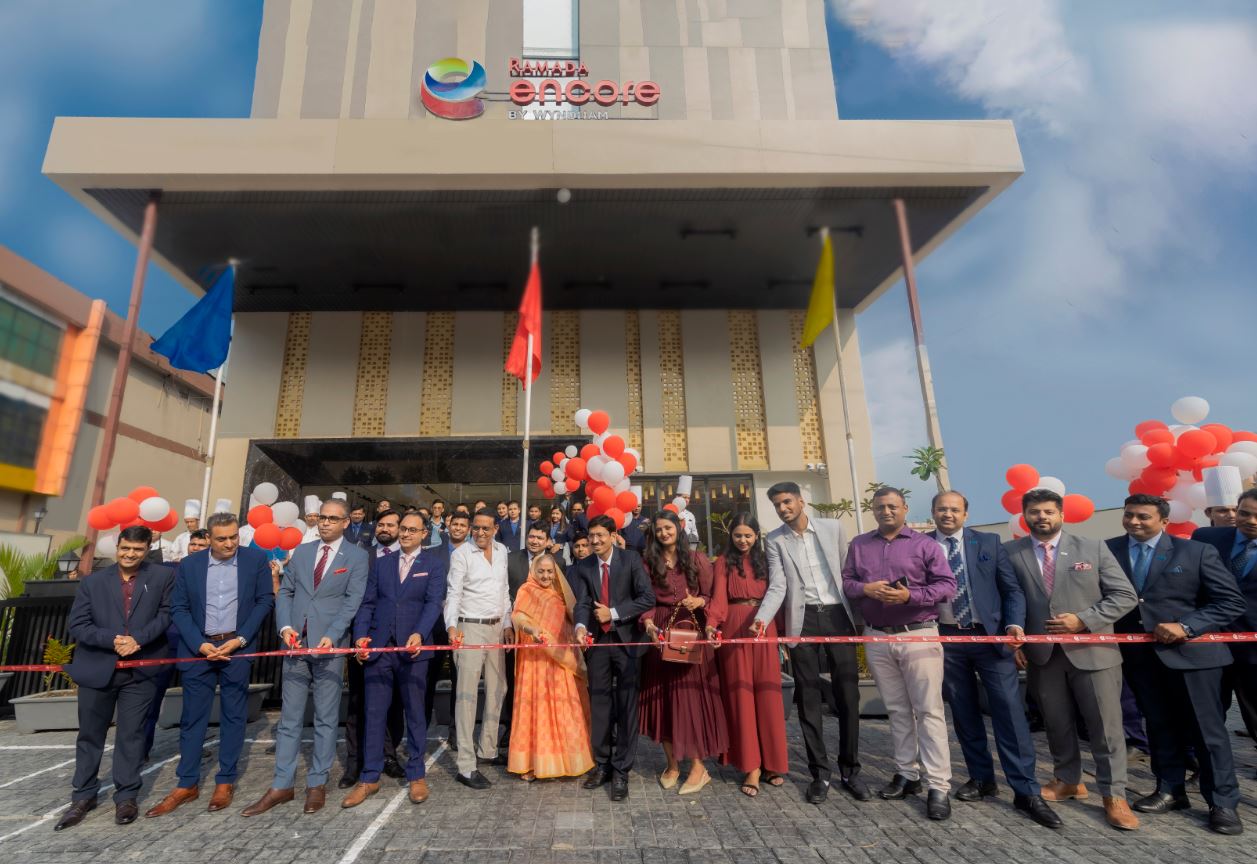 Siliguri Builders Stores based in Siiguri, today announces the opening of Ramada Encore by Wyndham Siliguri under a franchise agreement with Wyndham Hotels & Resorts in the gateway to North eastern states of India, Siliguri.
The city spans areas of the Darjeeling and Jalpaiguri districts in the Indian state of West Bengal. Known as the "Gateway of Northeast India". Siliguri is popular for three Ts – Tea, Trade and Tourism. It is located on the banks of the Mahananda River and the Teesta River at the foothills of the Himalayas. Siliguri is the third largest urban agglomeration in West Bengal, after Kolkata and Asansol. It is located conveniently, connecting four international borders i.e. China, Nepal, Bangladesh and Bhutan. It also connects the North-East with mainland India. Located at the foothills of Eastern Himalayas, Siliguri is a significant trading and transportation hub.
Ramada Encore by Wyndham Siliguri is situated on Sevoke Road at the city centre, is a perfect place for tourists travelling to Darjeeling, Kalimpong and Gangtok. The hotel offers 44 modern rooms with lovely view of the city. Along with restaurant, Bar & state of the art convention facilities.
Mr. Om Prakasg Agarwal & Mr. Kailash Agarwal, Managing Directors said: "We are pleased to partner with Wyndham Hotels & Resorts for our new hotel in Siliguri under their popular Ramada Encore by Wyndham brand and become part of its rapidly expanding hotel portfolio in India. We look forward to providing world class hospitality service for which Ramada Encore is famous for to our guests who visit the city."
Nikhil Sharma, Regional Director Eurasia, Wyndham Hotels & Resorts added: " We are delighted to announce of the opening of Ramada Encore by Wyndham in Siliguri, the gateway of North East India further strengthening our mid-scale presence in India."