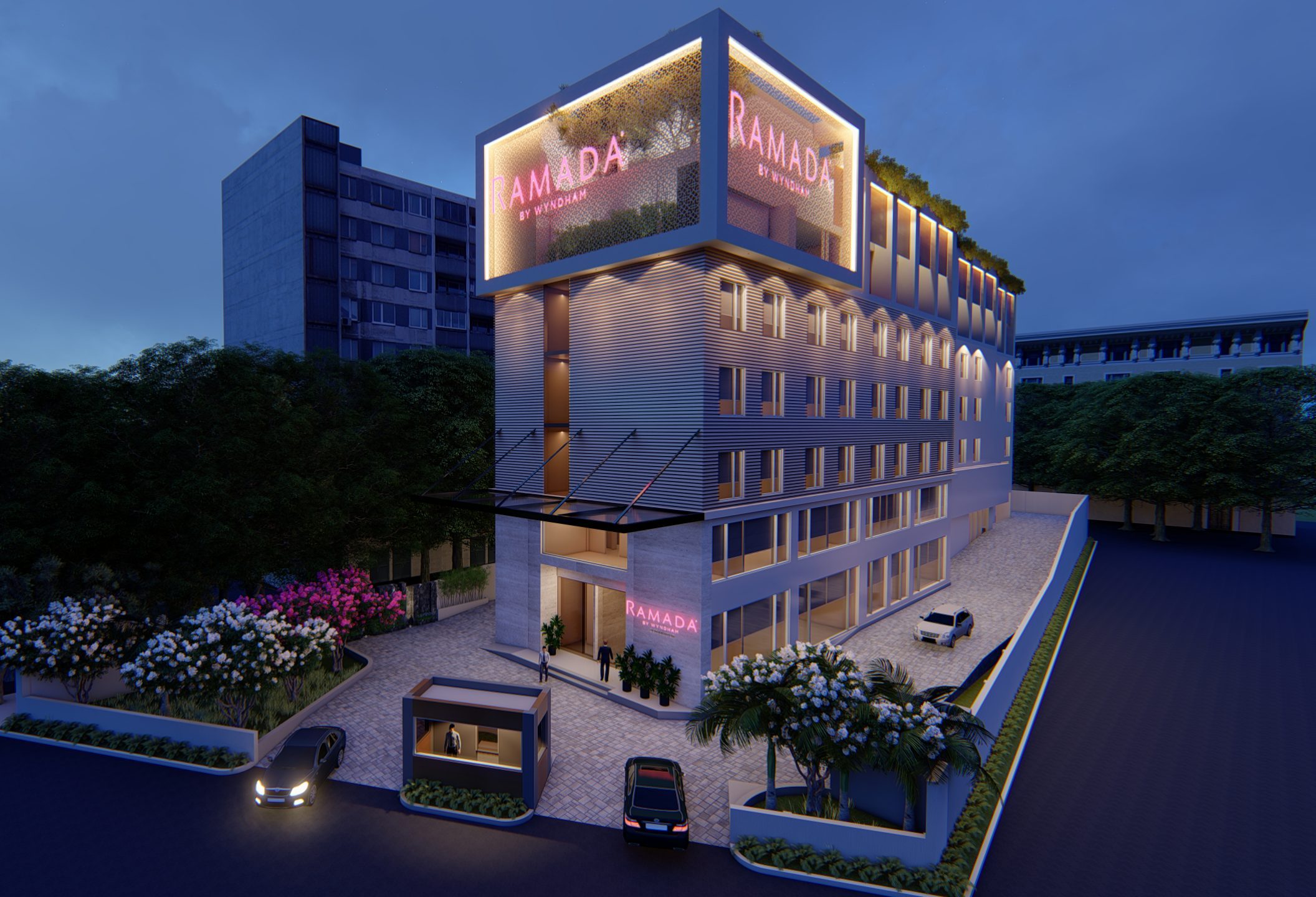 Saketkunj Landmark Private Limited, a real estate and hotel development company based out of Gorakhpur, today announced the signing of a franchise agreement with Wyndham Hotels & Resorts for a new hotel development in Gorakhpur, Uttar Pradesh under the Ramada by Wyndham brand.
Gorakhpur is a key city along the banks of the Rapti river in the Purvanchal region of Uttar Pradesh. It is situated about 100 km from the Nepal border, 193 km from Varanasi and 270 km from the state capital Lucknow. It is also the administrative headquarters of Gorakhpur district.
Gorakhpur has its own cultural and historical importance. It belongs to the Lord Buddha, founder of Buddhism, who renounced his princely costumes at the confluence of rivers Rapti and Rohini and proceeded further in the quest of truth in 600 BC. Gorakhpur get its name from the famous Gorakhnath Temple, which houses samadhi of popular saint Gorakhnath, His samadhi at Gorakhpur attracts a large number of pilgrims every year. Gorakhpur is also identified with the Gita Press, the world-famous publisher of the Hindu religious books.
Expected to open in 2025, Ramada by Wyndham Gorakhpur is located on National Highway 24, which connects Gorakhpur in India to Siddharth Nagar/Lumbini in Nepal, which is the birth place of Lord Buddha. The location of this new property will offer guests great accessibility and connectivity. The hotel will have a modern façade and will feature 57 contemporary rooms including three suites, a lobby lounge, an all-day dining restaurant and bar, meeting and event spaces, a business centre, refreshing wellness areas, and an outdoor swimming pool.
"We are delighted to franchise our upcoming hotel with Wyndham Hotels & Resorts under the popular Ramada by Wyndham brand and become part of its rapidly expanding hotel portfolio in India and particularly in the state of Uttar Pradesh. We are working closely with Wyndham to build the hotel to high international standards and look forward to welcoming guests to our hotel by 2025," said Mr. Rajendra Prasad Jaiswal, Director, M/s Saketkunj Landmark Private Limited.
"We are delighted to announce the signing of Ramada by Wyndham in Gorakhpur, Uttar Pradesh, further strengthening our presence in the state with six operational hotels and additional properties under development. This signing reaffirms our commitment to continue to grow in this important market. We look forward to our partnership with M/s Saketkunj Landmark Private Limited and to bringing an international standard hotel to the city of Gorakhpur," said Nikhil Sharma, Regional Director Eurasia, Wyndham Hotels & Resorts.
Once operational, the hotel will generate direct employment for more than 60+ people in the city of Gorakhpur.