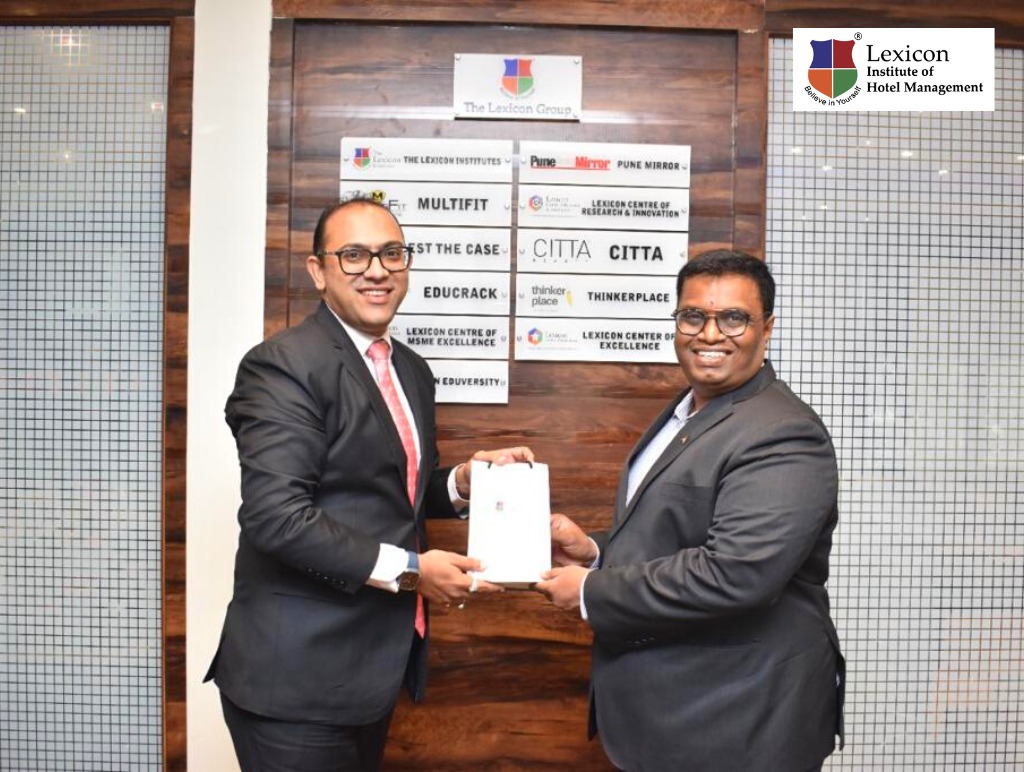 Lexicon Institute of Hotel Management proudly announces entering into an MOU with Accor India. Accor is an augmented hospitality group with more than 5,300 properties in over 110 countries. "As a professional who has been associated with the academic end of hospitality for a long time, the MOU that Lexicon Institute of Hospitality is signing with Accor creates a unique and invaluable supplement to the knowledge and learnings that students will acquire during the program. It gives them a deep understanding of the industry expectations and helps them align their expectations for their career path." Gladvin Rego, Principal, Lexicon Institute of Hotel Management. 
Satish Kumar, Sr Director – Talent & Culture, Accor India & South Asia at Accor, visited Lexicon Institute of Hotel Management to inaugurate India's First Accor Classroom at the Lexicon IHM. Here, students will learn from experience of finest Industry experts through mentorship opportunities and other medium, this will equip future hospitality leaders to become Day Zero Professionals. The focus of this relationship is also to introduce the future hospitality leaders to Accor as a brand and understand the Accor Brand Ethos and Core Values. 
"At the Lexicon Institute of Hotel Management, we strive to ensure that our students are equipped with all the requisite skills to become leaders of the global hospitality industry. Our successful collaboration with leading international chains, as Accor, pave the way to nurturing hospitality aspirants and enabling them to harness their skills and succeed in achieving their dreams of becoming exceptional Hoteliers of tomorrow.", says Mr. Nasir Shaikh, Group CEO – The Lexicon Group of Institutes, MultiFit and EduCrack.