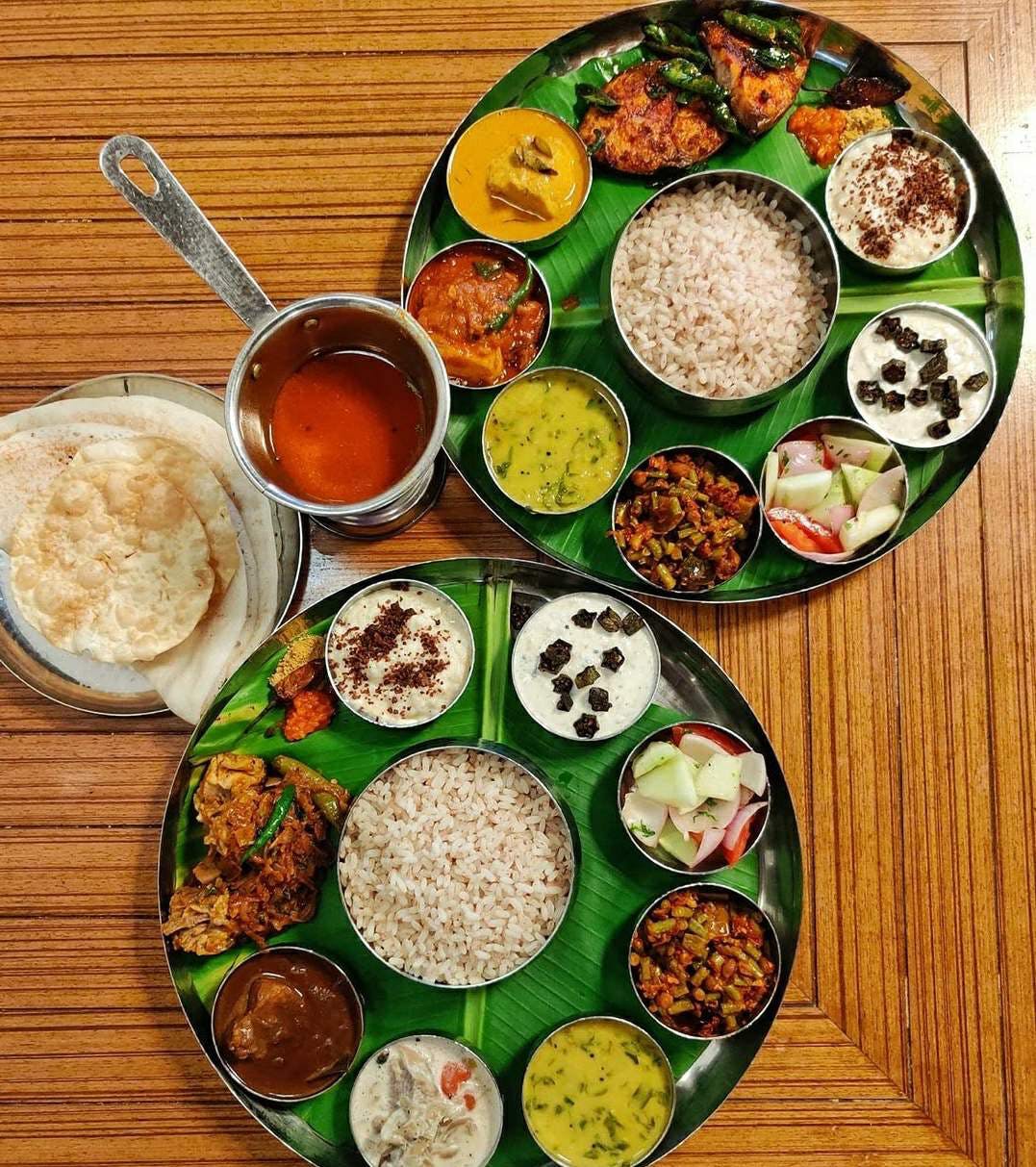 Curry Tales, famous for its coastal cuisine recently shifted to a larger property at Bandra from its previous locale at Khar, making space to entertain more foodies.
The restaurant has long been offering authentic Goan, Mangalorean, Maharashtrian, and Kerala fare to its patrons, which exudes the warmth of home cooked meals.
We decided to give the restaurant a try at its new address and set off on a rainy afternoon. Although Curry Tales has options galore in the thali, we decided to go for the a-la-carte option and started our coastal gastronomic journey with tomato rasam, sol kadhi, and sambharam. With our taste buds tingling, we sailed forward towards the perfectly fried crispy bhindi, accompanied with finely chopped tomato and onion.
We were next entertained with the prawn dry fry, chicken ghee roast, chicken kondattam, squid masala stir fry, and chicken fry, all jostling to enter our salivating mouths. Among all these, the Kerala styled chicken ghee roast comprising of juicy chicken cubes cooked in mild masala with a flavour of desi ghee was the show stealer. Having it with the fluffy, soft appams made our day.
As we were happily eating away, Suved Lohia, co-owner at Curry Tales, said, "What makes Curry Tales different is the fact that we offer home-style cooking where food is made with love to bring the community together over great food."
Agreeing with Lohia, we started devouring our main course consisting of matta rice, aviyal, cauliflower sabzi garnished with freshly grated coconut, Goan style fish curry cooked in coconut milk, and a huge fish fry which had been marinated with typical South Indian masala and then shallow fried on a tawa.
Happily witnessing our visible enthusiasm for the food, Co-owner and chef, Sandeep Sreedharan commented, "Our Goal at Curry Tales is to allow diners to experience the many veg and non-veg dishes offered on our menu. It gives them a chance to taste the passion put into every dishes by our extremely talented team of chefs. The veg and non-veg food we serve, and ingredients we use, strive to make each region the hero of the dish. With each ingredient or spice coming from its originating region, we are able to bring a wholesome and different perspective to Indian cuisine."
Further chit chats about the food and the restaurant finally ended on a sweet note with the payasam, a subtly sweet rice kheer from the south. A scrumptious meal at Curry Tales will cost you approximately INR 900 without tax.
asmita.mukherjee@saffronsynergies.in