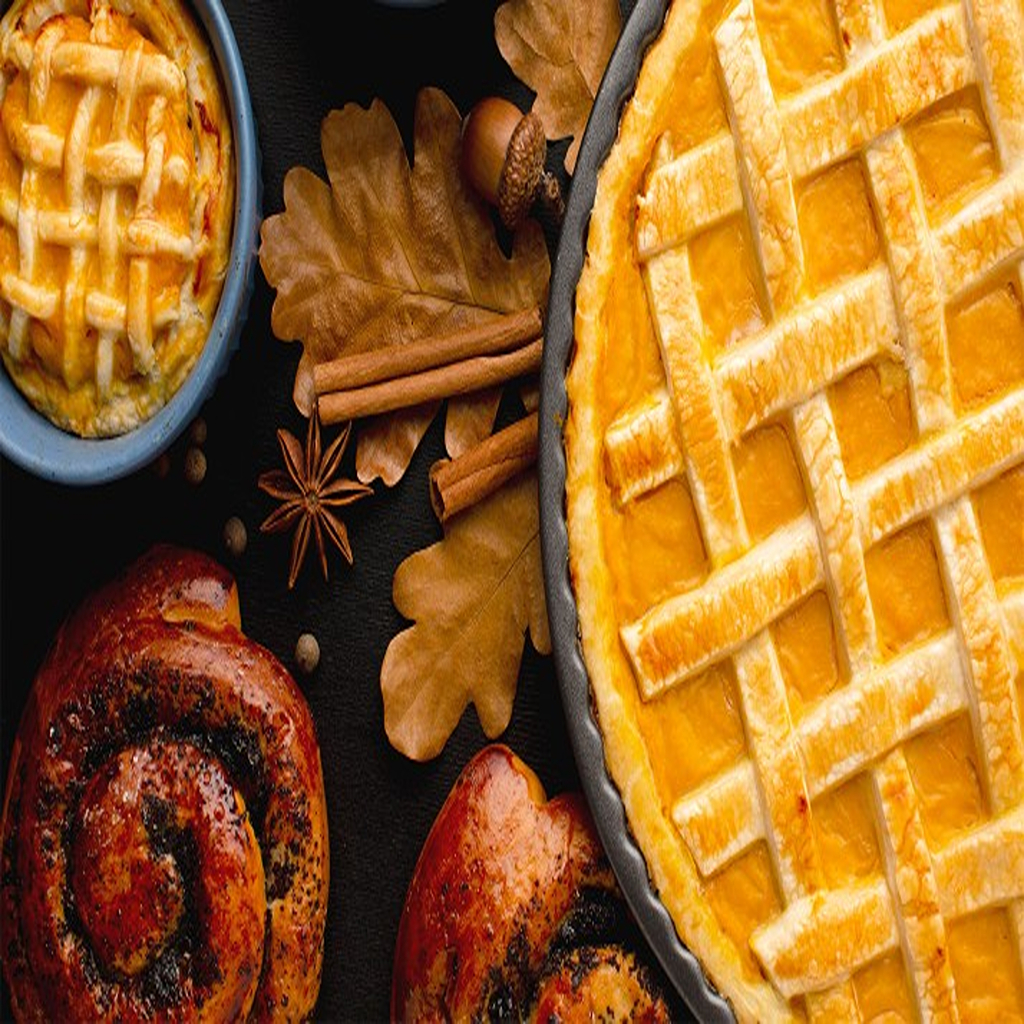 The consumer wants to take control of what he eats, and how he does so. These and other new `Consumer Rules' formed the theme for the launch of Taste Tomorrow 2015, an in- depth study into consumer behaviour, attitudes choices and future trends related to bakery, pastry, patisserie and chocolate,conducted by Puratos India, a subsidiary of the 90 years plus Puratos Group, a leading manufacturer of specialist products for the bakery, confectionery and catering industries.
Puratos formally released the results of its research study to its customers including representatives and senior level executives from the bakery and confectionery industries at an event held at the Hyatt Regency Hotel in Mumbai, recently. The research comprised a qualitative component conducted in seven trend-setting cities viz San Francisco, Sao Paulo, Paris, Istanbul, Moscow, Shanghai and Tokyo, while the quantitative component was conducted across 25 countries, including India, with11,000 plus respondents .
The India survey brought out some strong signals for the industry:
62 per cent consumers believe that food will be more diverse in India by the year 2025
Upto 46 per cent consumers in India expect food to be of a better quality by 2025
46 per cent of consumers in India expect food to be healthier by 2025.
86 per cent Indian consumers find whole grains and whole meal to be healthy and 75 per cent feel it adds something to taste also.
76 per cent of consumers would appreciate a live bakery where they can see freshly baked items on the spot.
Speaking on the launch of the Taste tomorrow 2015 Report, Dhiren Kanwar, Country Head-India, Puratos told Hospitality Biz, "It is research and events like these that differentiate Puratos from its competitors.Our customers have two to three worries: Not knowing the future of our segment; what are consumers demanding form them. Any serious business person wants to know how his business is going to be impacted, what with the trends in this segment changing very fast, even every day. For example, today there is demand for combinations in baked goods so you have a townie , the combination of a brownie and a tart, bronuts etc, he explained."
According to Kanwar, Taste Tomorrow 2015 is part of a series of events held every three years that take place in different parts of the world to provide unique global and local insight into emerging trends in the baked goods sector that help manufacturers with actionable information to enable them to adapt their product to current and future consumer needs.
The theme of the event Consumer Rules was chosen because the survey found that when consumers across the globe buy bread, pastry, chocolate or patisserie, their decisions are driven by three key criteria: freshness, healthiness and taste. Those three elements form the baked goods triangle.The industry needs to consider all three to meet consumer needs.
Asked about, why as ingredient manufacturers they are driven to conduct such surveys, Kanwar commented "We are not here just to sell ingredients. We look at the entire picture, the marketing, the technical services – wherein using our technology, our chefs actually create products creatively and showcase it to our customers which you will see during the workshops, where the chefs show them ways of actually using the ingredients and products. Agreeing with him, Puratos Marketing Director, Asia Pacific, Priscillia Ooi commented, "We translate,transform the data into the finished product. Following the finished good approach allows us to be solution providers as our customers can envision the actual product. Even though we are ingredient manufacturers, you will never see us bringing the raw ingredient, we will bring a bagel, cupcake, naan doughnuts etc.
Puratos' belief is that it is important is to convey the concept to its customer and also translate it to the consumer "So while talking B to B we are constantly thinking B toC . Therefore we are the one's to invest in knowing the Consumers to help our customers. We will continue coming up with innovative products and help our customers which is why 2,5 per cent of our profits into research".
Talking specifically about the results of the Indian response to the survey, Ooi, said that there was much hope for the local industry as research indicated that "the baked goods industry was growing at a rate of 3 .5 to 4 per cent per annum as compared to 1-2 per cent in countries like Japan where the market was more saturated. " She added that the Indian market is slated to grow at 3 per cent over the next five years which was good news for the Indian industry."
Acc to Ooi, Puratos believes in investing a lot in market survey because consumer preferences are constantly changing, even every day, and it is important for consumers to lead demand rather than manufacturers simply presenting their products. "We have sessions for insights into Consumer behaviour like this for hotel industry F&B departments and we also go through the distributor," said Ooi.
Explaining further how their products and surveys help their customers Kanwar said, "Our customers may be divided into three verticals. The first is industry. For instance, Britannia is one of our customers here.They wanted to create a liquid filling for their cake which would stay fresh or have a shelf life for three months. Because of our technology we were able to create a product for them, which was very successful too.Where could you have had something like this before? The second vertical is the Food service vertical where we have Subway, McDonalds , Burger King, KFC who use our products for burgers, buns, desserts,etc. The third is that of entrepreneurs or the artisan vertical- people who have one or two shops, non mechanized operations, one oven etc. We estimate about 80,000 different bakeries in India. These enterprises appreciate products like ours as they cut down on labour costs, increase operational efficiency and provide valuable insights into their customers' behaviour." he concluded.
The event also saw other speakers from the industry share their outlook and inputs, including Vishal Kapur, President Citymax Hospitality India Pvt Ltd, who have brought Krispy Kreme doughnuts to India, as well as Dr Sujata Udeshi, Clinical Nutritionist, who commented that the fact that a nutritionist was being invited to such a forum in itself spoke volumes about the beginning of health driving consumer behaviour and products in this industry in the future.Uday Varma, Commercial Director, Tesco and Kiran Hazari, VP Sales, Puratos were other speakers.
Some Observations of the Study: The study presented Four Key Observations to better understanding the new'Consumer rules' The first was what Puratos calls The Age of Abundance : The survey indicated that the consumer today demands and is searching for innovation in products, diversity and variety, with hybrid products becoming the need of the day with examples like a combination of a doughnut and a croissant called a Cronut, and other combinations of Doughnuts and muffins, Brownie and Doughnut- a bronut,etc as also an interest in 'Green Velvet' cakes etc, all of which indicates a demand for a dynamic confectionery market.
It was also found that consumers wanted their products to match their on- the- go lifestyles – with preferences for smaller sizes, food that can be eaten with one hand etc. To go along with busy lifestyles and an insistence on convenience. 'Simple, snacking, easy to eat, pops, were some key phrases that stood out. As a solution to layered cakes that are difficult to consume on the go, is the Layered- cake- in- a- jar concept. Cupcake trucks in the US, Japanese food vending machines are all responses to this demand.
Food Under Pressure : the next observation reveals that consumers believe that food quality and healthiness are under pressure and that food in the future will be of a lower quality, less healthy, less fresh, less natural and more expensive. This feeling of pessimism was across the board,with those in Asia Pacific, showing more optimism than others. As far as India is concerned, only 46 per cent expected food to be of a better quality by the same year. Preferences are thus veering towards fresh, healthy and organic with a growing number expecting food to be more natural, sustainable and fresher by 2025. 46 percent also expect food to be healthier by 2025 .
Lost in Translation, as the the third observation was named has to do with the general confusion that consumers feel with conflicting message available through different media regarding what is good and not good, healthy and not etc and who or what to believe. Myths abound in such circumstances about food so that consumer beliefs are based on perceptions and not facts, the survey revealed. In India people were more optimistic and do believe that baked goods do have a health component,which gives much hope to Indian manufacturers, said Puratos.
What came across strongly was that Consumers want to take control, and have a say in what they eat. Therefore open kitchen concepts are getting popular where customers can actually see what is going on in the bakery, or for example, choose their own ingredients for bread, choose their own toppings etc.
My Sustainability: the fourth observation- and the Puratos survey found this to be a critical factor for the baked goods manufacturers- deals with sustainability from the consumers own perception. 44 per cent were in favour of increased waste management. It was found that if any of the three elements of the triangle, freshness, taste and health were found to be inadequate, customers simply throw away the product, leading to much waste and ultimately this affects all stakeholders in the industry.
Therefore key take-backs from the survey for baked goods industry were:The consumer wants more diversity, innovation, better taste, freshness, healthier options and more convenience in food products.The peep into the psychology of its consumers will be of great help to industry to strategize better for new product development and to win consumer confidence.