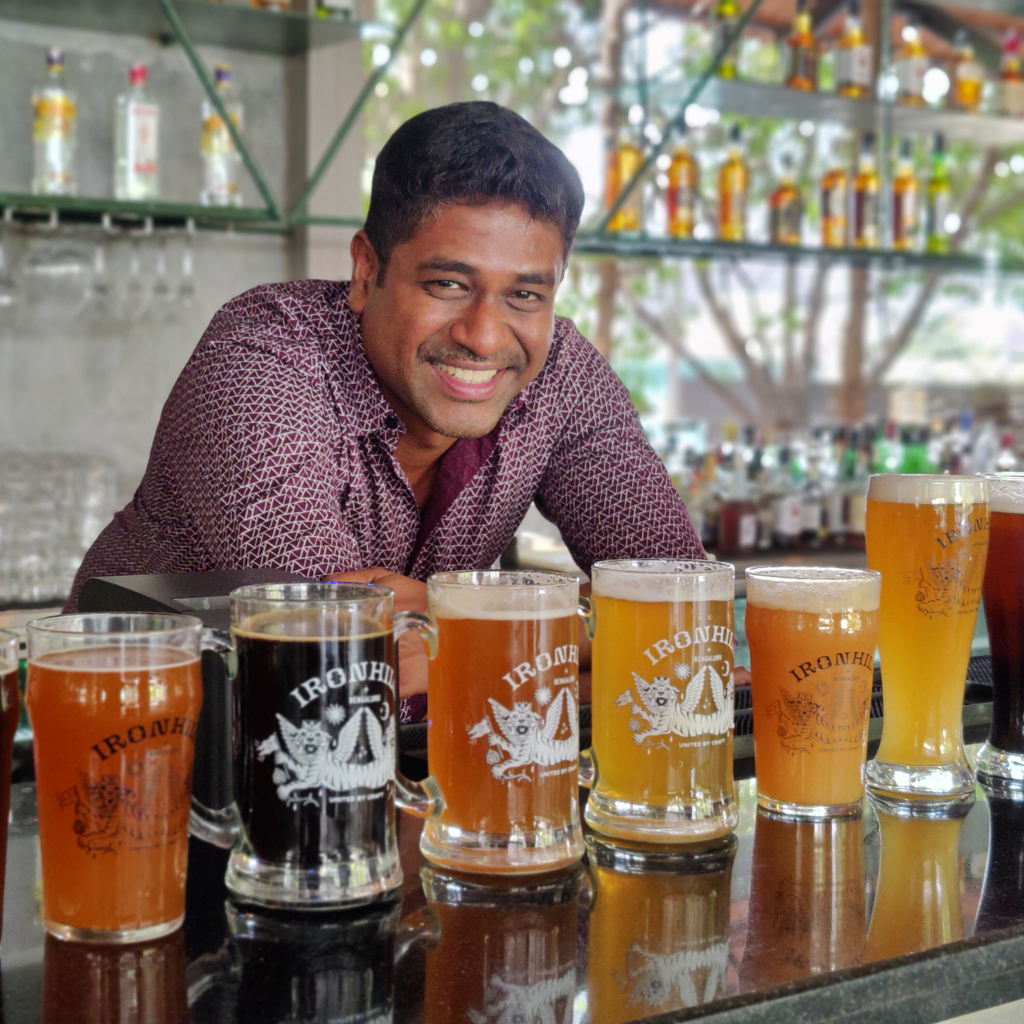 Ironhill India is planning to open a separate beer manufacturing plant under the Ironhill brand to cater to the canned beer segment. Ironhill already has a considerable presence in the craft beer market and holds the record of being the world's largest microbrewery spread across 1.3 lakh sq ft in Bengaluru, which can accommodate over 2,000 people at a time. The beer manufacturing unit will produce world-class quality craft beers and will be presented in cans. While elaborating on the plans Teja Chekuri, Managing Partner, Ironhill India said "We are in the process of finalising the project site either in Bengaluru or in Goa and the recce is in process. The process of excise and other formalities are time taking so we are slowly undergoing all the process. We are planning to treat the manufacturing unit as a separate corporate company but under the Ironhill Brand as the brand is already quite famous and has a strong presence in Bengaluru, Hyderabad, Vijayawada, Nellore, Visakhapatnam and Rajahmundry, so this will give us impetus while launching the beer brand."
Chekuri stated that his first choice would be Bengaluru for setting up the beer manufacturing unit. "Bengaluru is known as the beer capital, and since Ironhill already has a presence in the city, it will be much easier for us to operate," he stated.
"We have started the basic groundwork and processing of the project report and planning such as the price, sales quantity, sales strategy, estimations, consumption levels, and cost which will take around 2 months to get ready. As per my estimations, we should launch the beer brand by the end of 2023." Chekuri informed that he is planning to infuse INR 50 cr and in the later part they might go for funding.
He added that they also have plans for a brew school and brew tours at the Ironhill outlets on weekends to make the whole experience more interactive for the customers. Also, Chekuri added that the brand has plans to expand in South-East Asian countries such as Sri Lanka, Nepal, Malaysia, Indonesia etc.
As a firm believer in the Blue Ocean Strategy of finding new market space and creating new demand, Chekuri is always fascinated to explore and offer new categories to his patrons. In line with this thought he informed that he is planning to launch three new brands by end of this year. "Purple Potato in Hyderabad and Bengaluru – a modern Indian restaurant for which the menu will be designed by a Singapore-based Michelin Star Chef, Panjio in Bengaluru – a rooftop lounge which will be more focused on music apart from food and Asie in Hyderabad – a pan Asian cuisine restaurant," Chekuri said.
Chekuri's portfolio also includes various other F&B brands such as Godavari, Vaanga, and Madras Dosa Company situated in the USA, while brands such as Ironhill Café, Prost, Ishtaa, and United Telugu Kitchen India are located in the Southern Region of India.
asmita.mukherjee@saffrronsynergies.in
asmitamukherjeehbiz@gmail.com