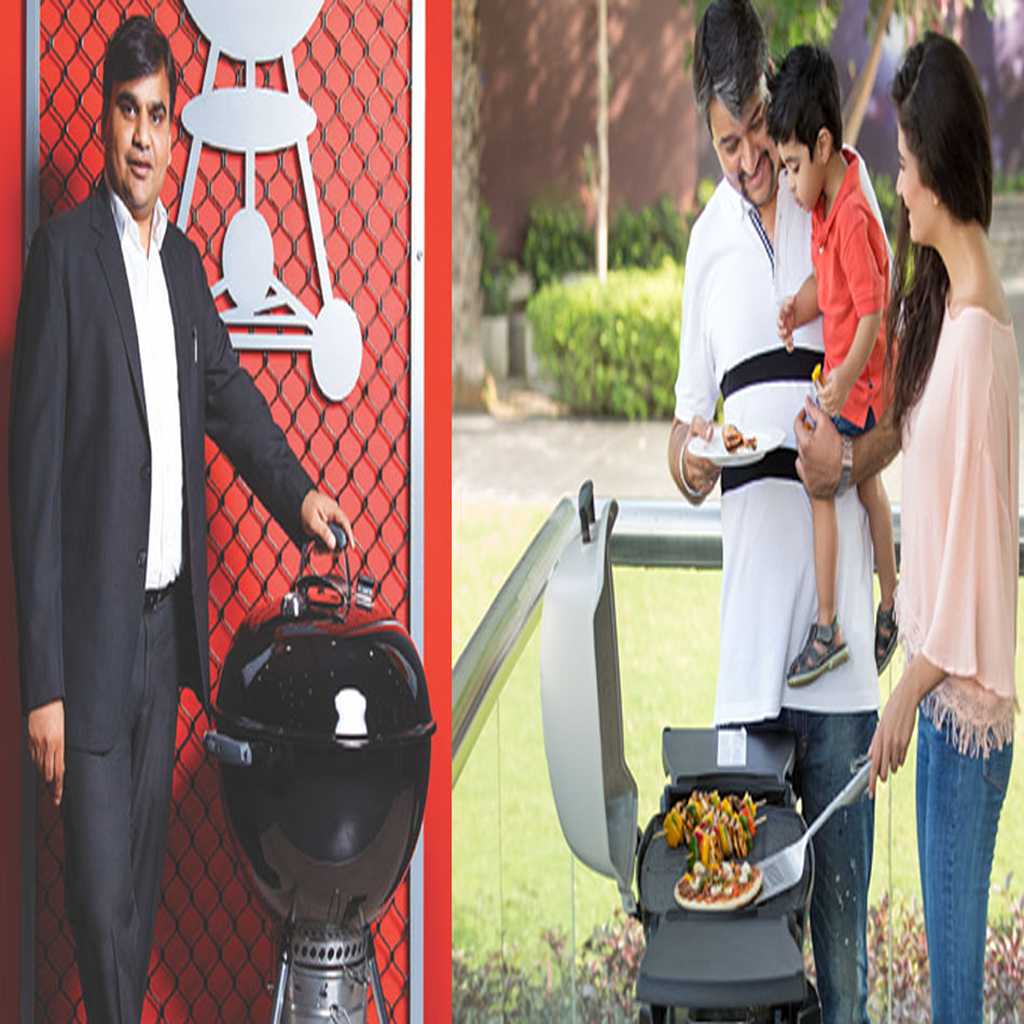 American Grill brand, Weber, has introduced two new products into the India market. These products were showcased at the recently concluded international food and hospitality exhibition, AAHAR 2018 in New Delhi. A significant addition to their Indian portfolio is the Next Generation upright gas grill, Genesis II. The company has also introduced one of the most versatile electric grill, Q1400 to target the consumer market in the country.
Genesis II gas grill is one of the recent additions to Weber's international portfolio which is powered by very innovative GS-IV grilling engine. The grill comes with an independent grilling technology where every burner has a steering station to cater to high heat requirement. "Compared to our earlier grills which were more 'boxy', Genesis II grills are more modern and classy," said Manish Khandelwal, MD, Weber-Stephen Barbecue Products India Pvt. Ltd. Under Genesis II, two product lines will be available in the Indian market – Open Cart line and LX model. "Engine is the same GS-IV in both the models," informed Khandelwal. One of the notable offer for Genesis II customers is the 10- year warranty of the product.
The Genesis II range will be available in 3-grill and 6-grill configuration with a price range of INR 1.26 to INR 3.6 lac, Khandelwal said.
Commenting on the Q1400 Electric Grill, Khandelwal stated that it is the most versatile grill in their portfolio. "We're marketing it as a complete holistic cooking solution. There is nothing equivalent to it in the market today. The machine can be used for barbecue, grilling, baking, convection and roasting," he added.
When asked about the focus on retail and commercial grilling market, Khandelwal said that while 60% of their products have a consumer market orientation, remaining 40% are targeted at commercial segment like hotels, restaurants, etc. "Consumer sales have been growing at 300% y-o-y, and we expect the growth to continue for the next five to 10 years. The growth from the commercial segment has been around 100 to 150%. All major branded hotels are our customers," he informed.
Khandelwal further added that the company will be investing in both Weber exclusive stores and Weber academies in coming years. The target is to set up 50 stores and experience centres in the country by 2020. Currently, Weber has 12 Weber Experience centres, and Weber Academies attached to three of the Stores – two in Delhi and one in Bengaluru.