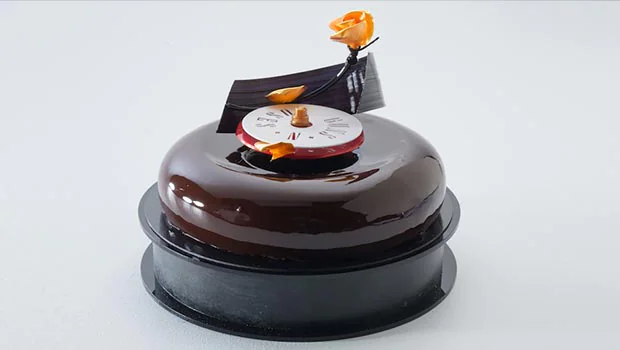 The winners of India Pastry cup 2017, Chef Mukesh Singh Rawat and Chef Alisha Faleiro will be representing team India this year with coach, Chef Niklesh Sharma in "The Asia Pastry Cup" to be held at the Singapore Expo – Food and Hotels Asia, on April 24 & 25, 2018. The event has associated with the "Club Coupe De Monde" and is also the official selective platform for Asia to the "World Pastry Cup".
According to an official release, Chef Rawat has been the captain of team India in 2016 and won bronze medal for the country. He was also adjudged as Asia's Most Promising talent and was also the team captain at the World Pastry Cup in 2017, held at Lyon, France. Chef Faleiro won the Callebaut Patissier of the Year Award, India for the year 2017. Chef Sharma is the founder of Academy of Pastry Arts Group and manages operations of all its centers across India, Malaysia, Philippines as well as the upcoming projects in Singapore and Indonesia.
The competition is an eight-hour rigorous contest in which a team of two Pastry Chefs have to create a Sugar Showpiece, Chocolate showpiece, one plated dessert (18 portions) and one chocolate cake (three portions). The competition will be live and all products will have to be made from scratch at the venue itself, within the given time frame. The top three teams will be getting a direct entry into the World Pastry Cup along with two wild card entries, making it a total of five Asian Countries.
Chef Niklesh Sharma, MD & Executive Pastry Chef, Academy of Pastry School, India and Team Captain said, "In such international events, India is emerging as a strong contender and the traditional strong team like France, Italy, etc. are taking us seriously. We hope to continuously add to the growth by participating in extensive events like these. Through these platforms, we aim to bring out the best of every pastry chef and provide them their share of limelight." Chef Sharma has also represented the country in several large international events.
On this occasion, Chef Faleiro said, "It gives me immense pleasure to represent India in FHA which has grown extremely in tandem with Asia's Food and Hospitality industry. It is most commonly known as a comprehensive premier food and hospitality trade show. It is quite enthralling to be a participant in such a giant pastry championship event at the international level, after bagging the title of 'India Pastry Cup 2017'."