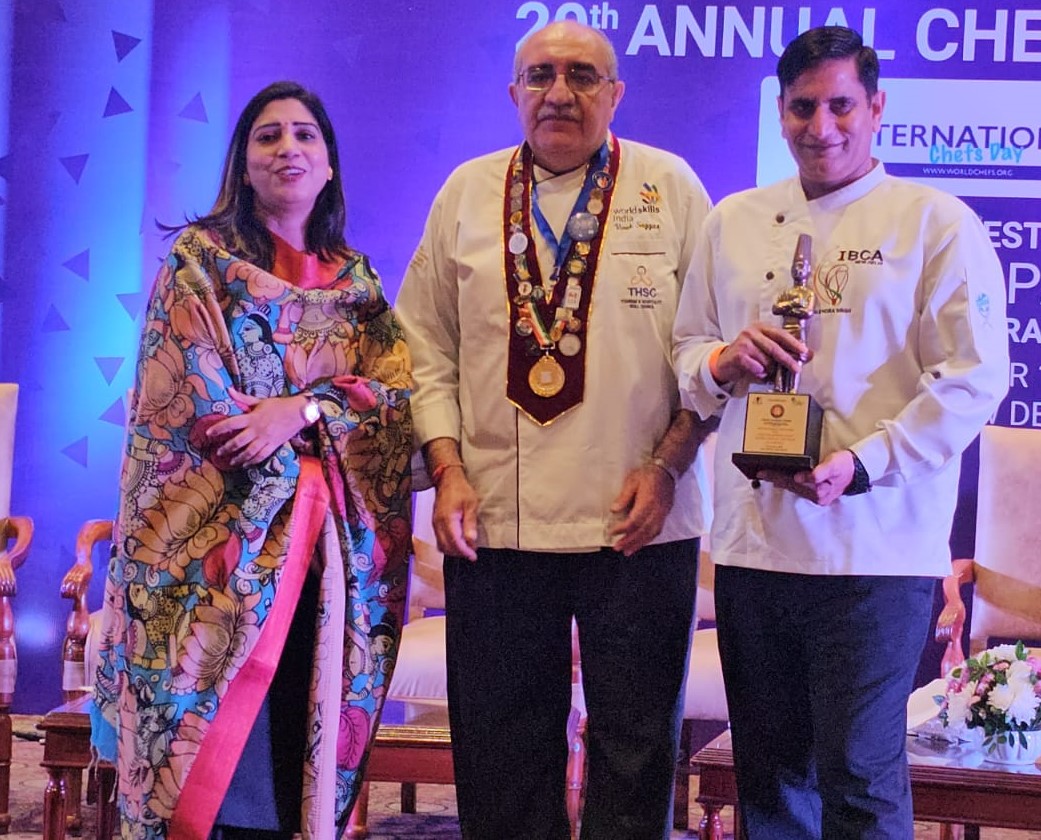 The Indian Culinary Forum (ICF) organized the 20th Annual Chef Awards to celebrate International Chefs Day at Hotel Ashok in New Delhi, the event brought together master chefs and industry experts.
During the ceremony, Priya Paul, Chairperson of Apeejay Surrendra Park Hotels was present as chief guest and facilitated Dr. Chef Balendra Singh with the title of Crowned Pastry Chef for his academic achievements.
The ceremony featured 18 culinary artists and four individuals who received special Praesidium awards for their contributions to the hospitality industry. The top 7 chef awards were exclusively for senior chefs through nomination and were selected by the grand jury members.
Dr. Chef Balendra Singh Director Institute of Bakery and Culinary Arts said "This recognition is a testament to the passion and dedication that I bring to my craft each day. It wouldn't have been possible without the support of my team and the culinary community. I'm inspired to continue pushing the boundaries of pastry arts and sharing my love for exquisite desserts with the world."
ICF is the premier association of professional chefs in India, established to advance culinary art in the country. It aims to promote Indian cuisine globally, encourage careers in hospitality, and assist young chefs in honing their skills through training, workshops, and competitions. The World Association of Cooking Societies (WACS) represents professional chefs' organizations from 110 nations worldwide.
The ICF's Annual Chef Awards recognizes the contributions of culinary artists' to the hospitality sector and aspire to enhance the profile of Indian cuisine globally. Emphasizing the importance of awards Chef Davinder Kumar, President of ICF said, "Today, we are celebrating 20 years of the Chef Awards in India. These awards have provided a platform to recognize and applaud the incredible chefs in our country."