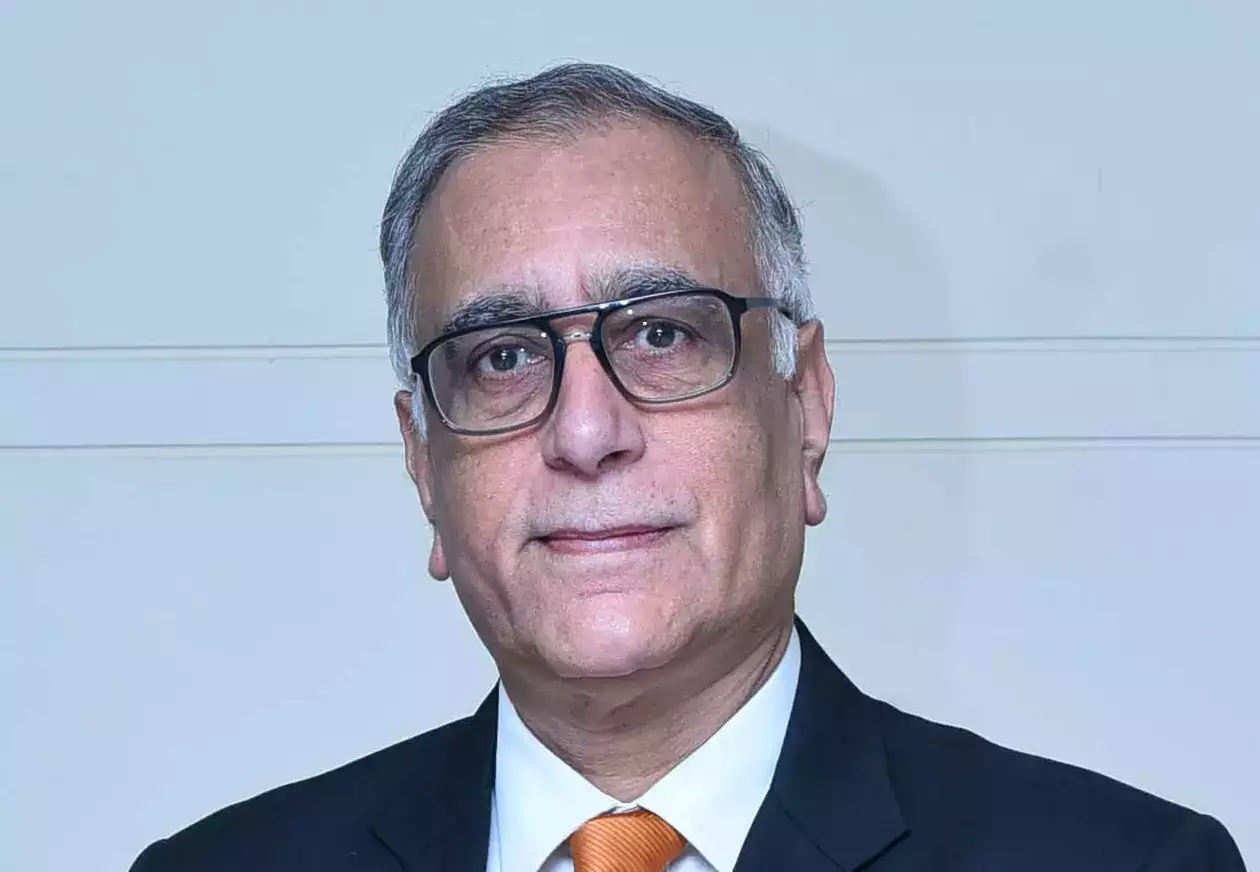 The Tourism and Hospitality Skill Council (THSC) is a non-profit organization established as a component of the Skill India initiative, operating under the aegis of the Ministry of Skill Development and Entrepreneurship (MSDE). The council has an independent Governing Board, comprising of representation from the Government, Industry Partners and Industry Associations across India. The aim of the organisation is to create a robust and sustainable eco-system for skill development in the industry, catering to Hotels, Restaurants, Facility Management, Tour & Travel and Cruise Liners. To know more about the council's plan of helping hospitality aspirants to reach their goals Asmita Mukherjee spoke with Rajan Bahadur, CEO of the Tourism & Hospitality Skill Council (THSC).
Since its inception in 2014, what are the achievements that have been witnessed by THSC?
THSC has more than 1000 industry partners covering over 2,500 units, including large and small hotel and resort chains, restaurants, quick service restaurants, facility management companies, and travel agencies. Major brands such as Oberoi, Marriot, Mahindra Resorts, Radisson Hotels Group, Sarovar Hotels, Taj Group of Hotels, Jubilant Foods, Burger King, Barbeque Nation, Compass Group, JLL, and many small and medium enterprises work with THSC to place candidates in various job roles. THSC has over 500 training centres across the country and more than 80 colleges/ universities pan India conducting training and B.VOC programs as per National Skill Qualification Committee approved qualification packs. THSC has taken various initiatives to provide skilled manpower to the industry. Notable achievements are as under:
THSC has achieved an overall enrolment of 15 Lac and successfully certified over 10 lac youths.

Achieved over 70% placement of certified candidates.

Registered over 2500 Industry units in apprenticeship, who have recruited 50,000 plus candidates as apprentices (since 2018) in THSC job roles within their organisations.

Our focus is on Upskilling/Reskilling Programs. Over 6 lakhs+ informal workers have been certified under this across our Industry Partners and at the Rashtrapati Bhawan, Governor houses, IRCTC, Kumbh Mela 2019, FSSAI, Street Food Vendors Association etc.

We conduct regular job fairs and Placement drives to bridge the gap between employers and job seekers.

Hold regular webinars as part of Azadi ka Amrit Mahotsav
What are the steps being taken by THSC to empower the youth with appropriate job ready in the hospitality and tourism sector?
THSC works with and for the industry to create courses that meet the evolving needs of the sector. The organisation identifies skill gaps and addresses them through appropriate courses, curriculum, and career support.
The qualifications created by THSC are reviewed and updated regularly to align with the changing dynamics of the industry. 
To empower the youth, THSC has:
Matched post-pandemic industry demands, and issues like multitasking, a focus on health & hygiene, and People with disabilities sensitization are now included in the revised Qualifications.

Designed adventure tourism courses to fulfil market need and prepare a pipeline for future industry demand with focus on domestic tourism.

Collaborated with foreign organizations like American Hotel Lodging and Education (AHLEI) to provide globally recognised courses.

Developed participant handbooks as well as EContent in line with evolving industry demands.

Developed courses like home stay host, Tour Guide, walk tour facilitator, travel guide that will assist young people in starting their own businesses to promote domestic tourism business.
What are the B2B tie-ups that you have in the hospitality sector?
THSC regularly engages with over 1000 Industry partners to create awareness of various Govt. skilling models, Apprenticeship Programs and job roles and regularly discusses several course curriculums on different job roles pertaining to our industry that enhance the course content and quality, based on Industry Standards and requirements. This helps in creating Industry-validated Qualification Packs before for training in various THSC-affiliated Training Centres and B. VOC Colleges that are adopting tourism and Hospitality courses for the benefit of the industry.
Additionally, we have tied up with brands like The Marriot, Mahindra Hotels, Deltin Casinos, The Oberoi Hotels and Sarovar Hotels and Resorts in our "Recruit-Train and Deploy" (RTD) Model where candidates are trained and deployed in the respective hotel's post-certification by THSC.      
How is THSC collaborating with the Ministry/Govt. to uplift the hospitality industry?
THSC as an industry body works closely with the Central Ministry and State Govts in identifying major Tourism and Hospitality job roles that are high in demand. This year, the Central Govt. has considered 20 job roles in Tourism and Hospitality sector under the Pradhan Mantri Kaushal Vikas Yojana scheme (PMKVY) 4.0.
We closely work with ministries such as Education – (Rashtriya Madhyamik Shiksha Abhiyan scheme), Minority affairs – (National Urban Livelihoods Mission scheme), Housing and Urban Affairs – (Seekho aur Kamao scheme), Skill Development and Entrepreneurship – (Pradhan Mantri Kaushal Vikas Yojana scheme), Social Justice and Empowerment – (Nai Manzil scheme) and Tourism.
The government has taken an initiative to promote National Apprenticeship Promotion Scheme (NAPS), and we have created more than 20-course curriculums for different job roles for promoting apprenticeship PAN India. 
 What is your take on the severe staff crunch that the hospitality industry is going through?
With the reopening of markets post Covid and new avenues developing in both domestic and international markets, the hotel and restaurant industry is expected to have a positive future. People pursuing careers in hotel management, culinary or tourism are already well-equipped to handle various tasks simultaneously, thanks to the high wave of technology and multiskilling. 
However, the industry needs to adapt to the changing expectations and aspirations of the new-age workforce to attract the best talent. It is essential to consider factors like quality of life, work-life balance, and comparable pay scales to make the sector an attractive proposition.
Going forward THSC will continue to work with industry partners, educational institutes, and training partners to ensure skilled manpower is made available to bridge the demand-supply gap of the industry in alignment with our Honorable Prime Minister's vision of Skill India.