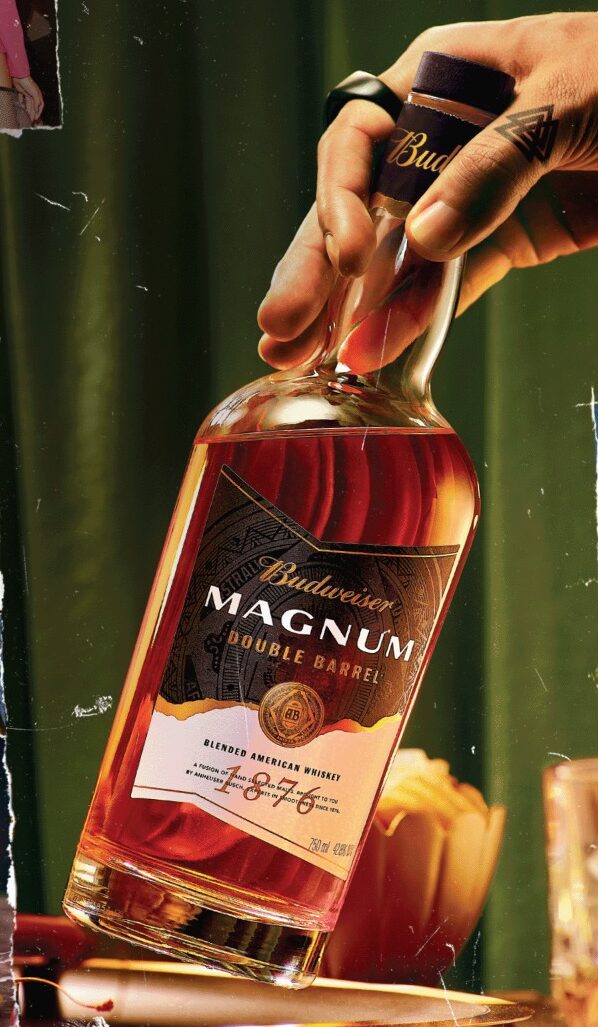 AB InBev India, the leading beer and beverage company, announced the launch of Magnum Double Barrel whiskey; marking its foray in to one of the largest global whiskey markets. Magnum Double Barrel whiskey is an India-first innovation that reiterates one of the company's strategic pillar to lead and grow the category by unlocking new occasions through innovative product offerings.
The launch of Magnum Double Barrel whiskey is part of the company's Beyond Beer portfolio. With the introduction of beverages ranging from energy drinks to whiskey, the world's leading brewer aims to lead premium category growth across beverage segments, while keeping consumer centricity at the core.
Commenting on the Beyond Beer and product launch, Kartikeya Sharma, President – India & South East Asia, AB InBev said, "We are thrilled to introduce Magnum Double Barrel whiskey, marking our foray in the spirits category with an India-first innovation. India is amongst the top markets for Budweiser globally and we remain confident that Magnum Double Barrel whiskey will be the first of many new innovations for our consumers in India. We remain steadfast in our commitment to offer unmatched experiences, unlock new occasions and cater to evolving consumer needs with a diverse beverage offering in India."
Artfully curated for the Indian palate but distinctively global in manufacturing craftsmanship, Magnum Double Barrel whiskey is a combination of American corn whiskey aged in white oak barrels in Kentucky and the finest of Indian single malts aged in ex-Bourbon casks, in Goa. The company is sourcing and blending Magnum Double Barrel whiskey in partnership with Sazerac and their Indian subsidiary JDPL. This has resulted in a blend of signature flavours that are silky soft with a malty and complex, creamy finish. Magnum Double Barrel is well suited for customization and urges patrons to sip their whiskey, the way they like it.
Commenting on this launch, Vineet Sharma, Vice President Marketing – South Asia, AB InBev added, "Magnum Double Barrel is a true homage to the collaboration and exchange between continents, countries and cultures. The unique concoction of American corn whiskey with the finest Indian single malt is a first for the Indian audience. We are confident that the introduction of Magnum Double Barrel whiskey will further elevate consumer experiences with high-quality, inclusive and differentiated offerings that will attract loyal whiskey-drinkers and consumers exploring the category alike".
Magnum Double Barrel's launch campaign – Make New Happen, delivers on the spirit of innovation and originality. The objective of the campaign is to liberate whiskey – creatively tapping the cultural nerve of consumers who are rewriting the rules of its consumption and breaking perceptions around it. The communication caters to the ever-evolving, diverse tastes and preferences of consumers above legal drinking age who emphasize savouring their drinks by experimenting with flavours and discovering premium alternatives to classic blends.
Magnum Double Barrel whiskey is now available in Maharashtra and Goa at leading alcohol retail outlets, pubs, bars and restaurants. Magnum Double Barrel whiskey will soon be available in Karnataka, Haryana, West Bengal, Uttar Pradesh and Punjab.