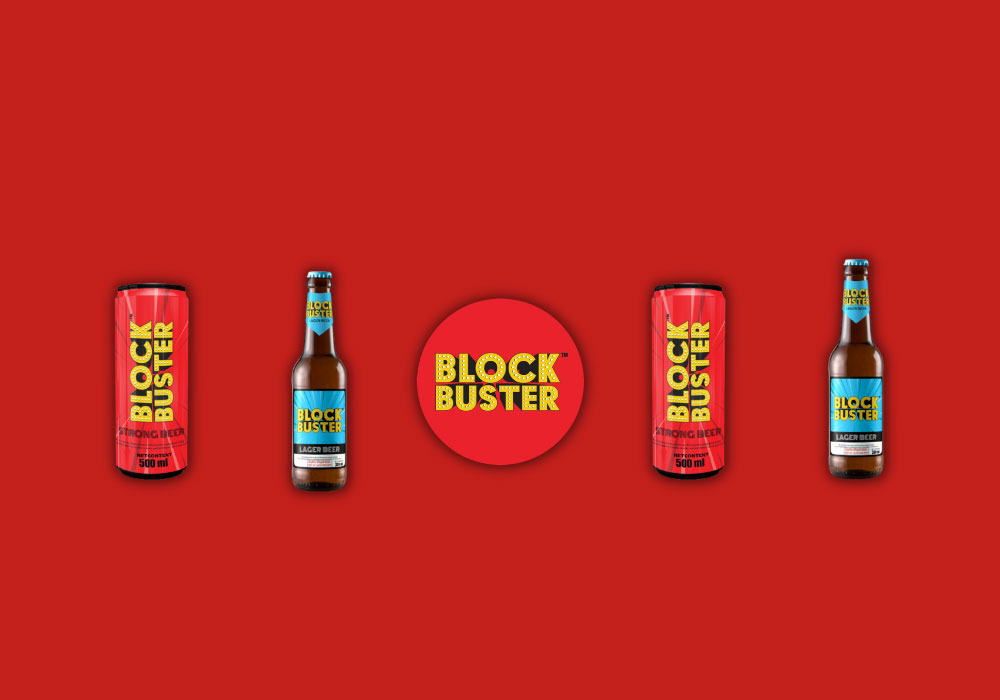 American Brew Crafts, a home-grown beer manufacturing company, recently launched its flagship brand BlockBuster beer. The company is now mulling rapid expansion across Jharkhand, Chhattisgarh and Odisha by next month and across Gujarat, Delhi, West Bengal and the North Eastern part of the country (Sikkim, Manipur, Nagaland) by next year. In a freewheeling conversation with Asmita Mukherjee, Srikanth Naraparaju, Chief Strategy Officer, American Brew Crafts mentioned that due to the positive response received by the brand from the consumers, such a huge and rapid expansion across the country has been planned. "We started with the two markets of Telangana and Andhra Pradesh, and now we are contemplating expansion in 6 more markets. We want to explore more places, regions and the aim is to make people aware of our brand." The brand has already established a strong presence in AP, Telangana, Goa, Pondicherry (Karaikal, Yanam) and Andaman.
The brand has a unique business model whereby it acquires non-performing breweries to turn them into revenue generators by renovating them with state-of-the-art German equipment. The company is using these latest German machinery at SangaReddy in Telangana, and Kakinada in Andhra Pradesh to make their offerings meet international standards. It has plans for acquiring more breweries in different parts of the country, to ensure their presence across the country, Naraparaju informed. He also added that the breweries will act like assets for the company. "We want to gather more assets which ensure that the product is available across the country. These breweries boast 20 acres of state-of-the-art factories built with automated machinery imported from across the world. The breweries add value to the brand as well."
The brand, which has a capacity of 6 lakh cases per month across Telangana and Andhra Pradesh, holds a total of 5% market share in both the states. Naraparaju informed that the soon-to-be-launched products in their pipeline are Ultra-Strong beer and Ultra-Lager beer under its premium range, Seltzers-low calorie beer in cranberry, lemon, ginger, mango peach flavours, and Beeryani Beer. "We are also re-launching our wheat ale called Flying Monkey. We plan to get into more premium spaces" he added. With this, the brand is targeting 5 million cases by FY23-24.
As the brand is aggressively planning for expansion and wants more visibility across the country, their aim is to touch 5 million cases by FY23-24, stated Naraparaju.
Speaking about their hospitality tie-ups, he mentioned that even though they recently came into the fresh/draught beer segment but still within this short timeframe they have tied up with around 55 hotels and restaurant outlets such as Abs, Hyatt Place, Insomnia, Raga etc in Telangana and 20 outlets in Warangal, and Karimnagar.
The brand is also focusing big on marketing its existing and new products while keeping a deep focus on it's consumers. Naraparaju informed that as a part of their promotional and marketing plans they have started trials in many pubs. "The brand gives importance to the taste and likes of the consumers. We take their feedback very seriously and try to focus on the improvement areas. So most of the marketing of our brands as of now happens, at the Point-of-Sale and Point-of-Consumption," he concluded.
asmita.mukherjee@saffronsynergies.in
asmitamukherjeehbiz@gmail.com