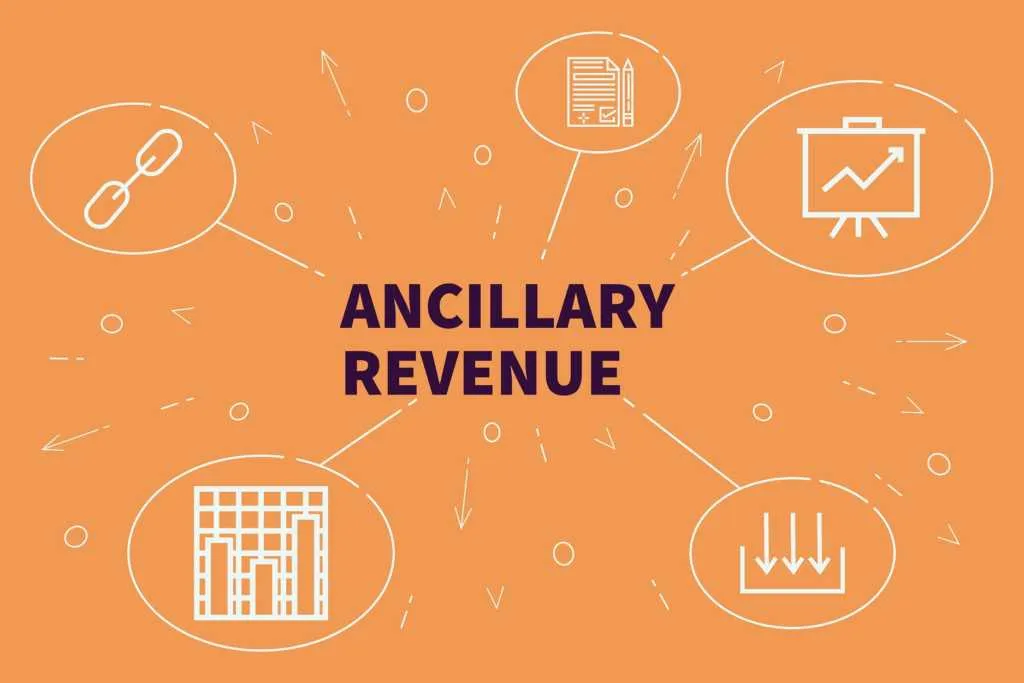 When market conditions are adverse, businesses must think out-of-the-box to keep the cash flow steady and running. It's also time revenue deficit from the core areas are compensated through ancillary revenue sources. Hotels conventionally have been lagging in unlocking the ancillary revenue sources. In the light of recurring market uncertainties and growing competition, it is high time hotels exploited the innumerable opportunities for ancillary revenue both within the four walls, as well as, around it to develop a profitable business model. Hospitality Biz checks how hotels and the stakeholders of the industry approach the subject. Numerous researches in recent years have revealed that abundant opportunities to sell products and services beyond the core business is opening up for enterprises thanks to the personalization technology and rapidly evolving e-commerce merchandising. Many industries have made good use of the technologies available to tap the huge potential to sell ancillary services which are beyond their core to validate that. In the travel and tourism space, one business vertical that has somewhat mastered that art of selling ancillary services to supplement its core is airlines. As per latest reports, the airline industry globally has generated approximately USD 80 billion in ancillary revenues, which is estimated to take care of 50% of their fixed cost. Reports indicate that American Airlines alone generated USD 7.2 billion in such revenues in 2018. Ancillary revenues accounted for 29 per cent of all sales for Air Asia, and Lufthansa earned an average of USD 18.47 per passenger from ancillary sources. These are significant additional revenues considering airline operations are highly competitive and sustaining the business only with revenues generated out of passenger seat sale is a distant possibility.
When it comes to the hotel industry, its track record in exploiting the ancillary revenue opportunities is not very encouraging. Hotels haven't been able to look beyond the legacy revenue streams like Rooms and F&B in a significant way, experts feel. This is not an ideal situation for hotels especially when the new-age travelers, irrespective of their profile, is looking for an experiential stay while in a new destination. The Hotel industry has lagged other travel-related industries when it comes to unlocking ancillary revenue streams by traditionally focusing only on a couple of supplementary services such as F&B and spas, says Ajay Mehtani, Senior Vice President – Asset Management South Asia, HVS ANAROCK. Meanwhile, the airline industry has mastered the art of unlocking ancillary revenue in the past decade by charging for add-on services such as in-flight F&B, preferred seat assignment, extra legroom, priority boarding, frequent flyer programs, trip cancellations/modifications and even baggage in some cases. Ancillary services now contribute a significant share of the total revenues of the airline industry, he informs.
"The airline industry has been very proactive to create opportunities for ancillary revenue through features like adding hotel bookings, airport pick and drops, extra luggage allowance, extra legroom seats and pre-booked meals and such. The airline industry has been using technology to create revenue opportunities for the past 6-8 years, but the hotel industry is still struggling to adopt the right technologies that will help them deliver these add on experiences and products to guests," said Pranjal Prashar, Co-Founder & CEO, RepUP. Expressing similar sentiments, Anil Kumar Prasanna, CEO, AxisRooms, said that ancillary revenues for hotels is still in single digits and has the potential to grow if hotels focus on selling experiences. "Most hotels are still selling rooms for discounts. Unless and until everyone sells experience to guests than rooms, it will be difficult to sell ancillary products. Guest satisfaction is very critical to make an upsell including their own services like room upgrades, meal coupons, etc. Ancillary revenues are currently in single-digit market share and definitely have the potential to grow in coming years, the hotel needs to find complementing products to upsell and enhance ancillary revenues," he added. Commenting on the subject, Rahul Puri, Multi-property General Manager, The Westin Gurgaon New Delhi and The Westin Sohna Resort and Spa opined that a hotel stay is much more than a clean room, a comfortable bed and good food and offering unique and personalized experiences is key to a healthy bottom line. "Experiential Hospitality is what the market is looking for. Part and parcel of a complete stay experience, ancillary products and services can be strong revenue drivers," he observed. The ancillary services, he suggested, should be smartly and intelligently interwoven into the guest journey so that the commercial aspect should not be blatant to the guests. "Whilst areas such as food and beverage, spa facilities, conference facilities and leisure options combine to form a hotelier's overall asset, the role that integrated hotel technology plays in helping package and promote these offerings beyond room rates is often overlooked. Simply packaging ancillary items together will not fit all guest requirements – but providing the flexibility for guests to pick and mix additional items is ideal. Hotels need to be flexible and relevant, and take a data-driven approach that is based on customer needs," he informed.
WHAT ARE THE ANCILLARIES:
Being a service industry, the hospitality industry has varied products and services as ancillaries that they can leverage to boost the core revenue, experts feel. While some are very much within the four walls, like f&b, wellness and health club, pool, conference and meeting facilities, etc., there are equally good opportunities to harness outside the hotel, like entertainment, car hire, restaurants, cultural events, etc. The question is how the hotel engage its guests and customers through communication channels, as well as, in-person to offer these products and services. According to Prashar of RepUp, experiences like local culture and cuisine, cooking classes or sightseeing and tours are some opportunities where hotels can either create these experiences independently or tie-up with third party experience providers that already have such options available. By allowing guests to buy these experiences through the hotel, the guest experience not only becomes seamless but also allows the hotel to create an additional revenue source that is not heavily dependent on hotel resources. While a lot of hotels upsell their in-house facilities, they often ignore revenue opportunities that are available through partnerships with external experience providers, Prashar informs.
"The easiest current ancillary revenues for hotels should target is Early Check-in & Late Check-out with a small supplement cost to the existing hotel bookings. Most successful ancillary revenue is their Mini Bar, the clear opportunities are Airport Transfers, Room Upgrades, Meal Coupons / F&B Specials at Hotels, Events or shows would be an easy opportunity to attract business travelers," says Prasanna of AxisRooms. There is opportunity galore to upsell products and services to guests and customers if the associates become "experience makers" and not "order takers", feels Puri of Westin Hotels. He adds, "There are ancillary revenue generation opportunities at every stage in the travel cycle. OTAs and direct bookings are often neck-in-neck with each other, during the guest's booking process. But once the guests are on your property, there are endless possibilities to upsell and upgrade to them. Deep insights into customer spend, preference and booking trend will be effectively used to target guests with highly customized offers and services. Hotel associates are being trained increasingly with pertinent know-how to become 'experience makers' rather than just 'order takers'." It's a matter of smart and intelligent thinking on the part of the individual hotel and its management that makes the difference when it comes to harnessing ancillary revenue opportunities, feels Ashok Sivashankar, Director of Rooms, Sheraton Grand Bangalore Hotel at Brigade Gateway. He cites how the hotel has been able to grow its revenue from Spa, Transport, Laundry, etc. by upselling the products and services to both in-house guests and clients outside. When it comes to Spa, the hotel sells Spa to its long-stay guests as package deals. Simultaneously, the hotel conducts targeted marketing of its Spa in the surrounding residential areas to attract outside guests. Sheraton Grand Bangalore also uses its spare Laundry capacity for processing of laundry of other hotels and restaurants in the city. "Since Sheraton has a big laundry we ventured in large scale operations of processing laundry for another hotel. We did a time and motion study and planned the operations in such a way that there are no disruptions of the regular hotel operations," informs Sivashankar.
Hotel companies are also increasingly realizing the importance of ancillary revenues and push it at all costs. Radisson Hotel Group in India has launched innovative F&B concepts like 'Take Home Chef' and 'Eat Right' menu, etc. to boost their F&B Revenue beyond the traditional dine-in guests. "Rooms are obviously an important segment and source of revenue. However, we are not a room-driven company. If we do so we will be leaving a major chunk of the potential business outside. Big portion of our revenue comes from F&B and therefore we keep on introducing new concepts into our F&B offerings," said Zubin Saxena, MD & VP – Operations (South Asia), Radisson Hotel Group at a recent Chef event in Delhi. 'Take Home Chef', the hotel group offer the services of hotel chefs for cooking and serving at outside venues for special get-togethers, corporate events, etc. Similarly, in the Eat Right menu, the hotel company pack and serve specially curated healthy food for both in-room dining, as well as, for corporate lunch, etc. "Depth of the F&B market remains untapped. We have started looking at it quite seriously," Saxena said. A study by Skift, underscores Saxena's views. As per its study, food is the most popular category of hotel ancillary among consumers. When asked about hotel ancillaries they had purchased in the last 12 months, nearly 20 percent of respondents in a 2018 survey mentioned food. On-site services and upgrades were next, mentioned by 12 percent of respondents. In third place were entertainment ancillaries, mentioned by 9 percent of guests. HOW MODERN TECHNOLOGY IS HELPING THE CAUSE? Technology to integrate various ancillary services available within the premises as well as outside and present it to the potential guest was a major issue for hotels for a long time. But it seems to be addressed to a large extent today. "Platforms like upselling technology and guest experience management tools can help hotels advertise and promote upsells to guests at the time of booking, and even before they arrive at the property, so guests can tailor their stay according to their interests and preferences. As the expectations and trends of modern travelers change, hotels need to adopt more sophisticated technology to deliver exceptional guest experiences," informs Prashar of RepUp. Commenting on the access to technology, Prasanna said, "Companies like Xperium by RepUp have built enough technology to enable hoteliers to maximize the revenues through ancillary. Technology is accessible & hoteliers need to sit and ensure planning and execution. The only thing they should be careful is not going overboard on ancillary like Ryanair where consumers/ guests may shy away from considering the brand." Digital marketing tools are available today to reach out to a wider audience even outside the hotel, says Puri of Westin Hotels. "Selling ancillary products and services on-property is smart and an important part of the strategy but extending these offers to be available online maximizes revenue potential by reaching guests before, during and after their stay. In any and all scenarios, your ancillary offers need to be accessible and available on mobile devices."
"As 'experience economy' gains prominence, hotels need to move beyond traditional revenue management and leverage the untapped opportunity by offering guests a 'complete travel experience' through ancillary services beyond rooms. This strategy will optimize real estate revenue per square foot while enhancing customer engagement and brand loyalty," Mehtani suggested. At a time mainstream hotels are facing stiff challenges from alternate accommodation providers for room business, and stand-alone restaurants for F&B business, it is critical that hotels think of innovative concepts and business models to stay afloat!