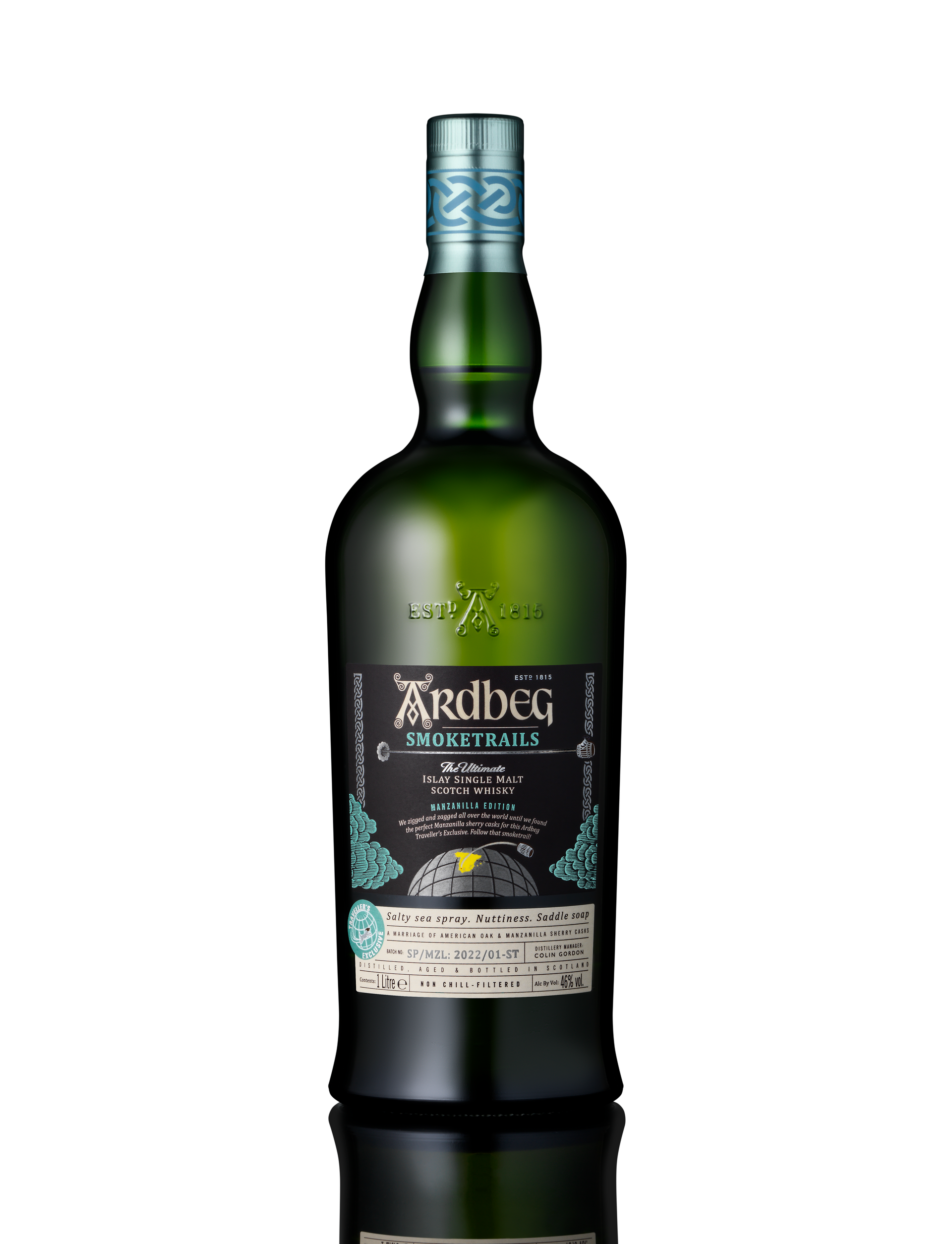 Ardbeg, the renowned Islay Single Malt distillery, embarks on an exciting new adventure with the launch of Ardbeg Smoketrails, a series of whiskies exclusive to Global Travel Retail. Whisky enthusiasts around the world will have the opportunity to embark on a palate-pleasing journey, exploring the influence of different casks from diverse regions on the distinctive Ardbeg style.
The inaugural release in this collection, Ardbeg Smoketrails Manzanilla Edition, is set to make its debut in India this week. This exceptional whisky brings together malt matured in classic Ardbeg American oak casks with Manzanilla sherry casks from Sanlúcar de Barrameda on Spain's Atlantic coast. The result is a tantalizing fusion of a salty, maritime character with the powerful blast of classic Ardbeg smoke.
As an exclusive offering in Travel Retail, Ardbeg Smoketrails will be available solely at Mumbai International Airport's Travel Retail outlets in India, airport duty-free stores worldwide, and the iconic tourist destination, the Ardbeg Distillery.
Colin Gordon, Ardbeg Distillery Manager, expressed, "For each Smoketrails release, we embark on a global adventure in search of new flavor experiences. In this case, we journeyed to the Spanish coast for the finest Manzanilla casks. With a unique batch code on this and future bottlings, we hope Ardbeggians will seize the opportunity to acquire this delectable and collectible dram during their travels."
Dr. Bill Lumsden, Ardbeg's Master Distiller, described Ardbeg Smoketrails Manzanilla Edition as a captivating blend of salty sea spray, deep nutty notes, and pungent aromas of soot, dark chocolate, and Brazil nuts. The senses are filled with clouds of pine and fennel, accompanied by subtle hints of saddle soap and aniseed. Dr. Lumsden teasingly advised anyone who gets their hands on a bottle to brace themselves for a smoky blast!
Ardbeg Smoketrails Manzanilla Edition will be available for purchase at airport duty-free stores worldwide and the Ardbeg Distillery Visitor Centre. In India, this exciting new release can be acquired from the Travel Retail outlets at Mumbai International Airport starting from June 8, 2023, at a price of INR 7,500.