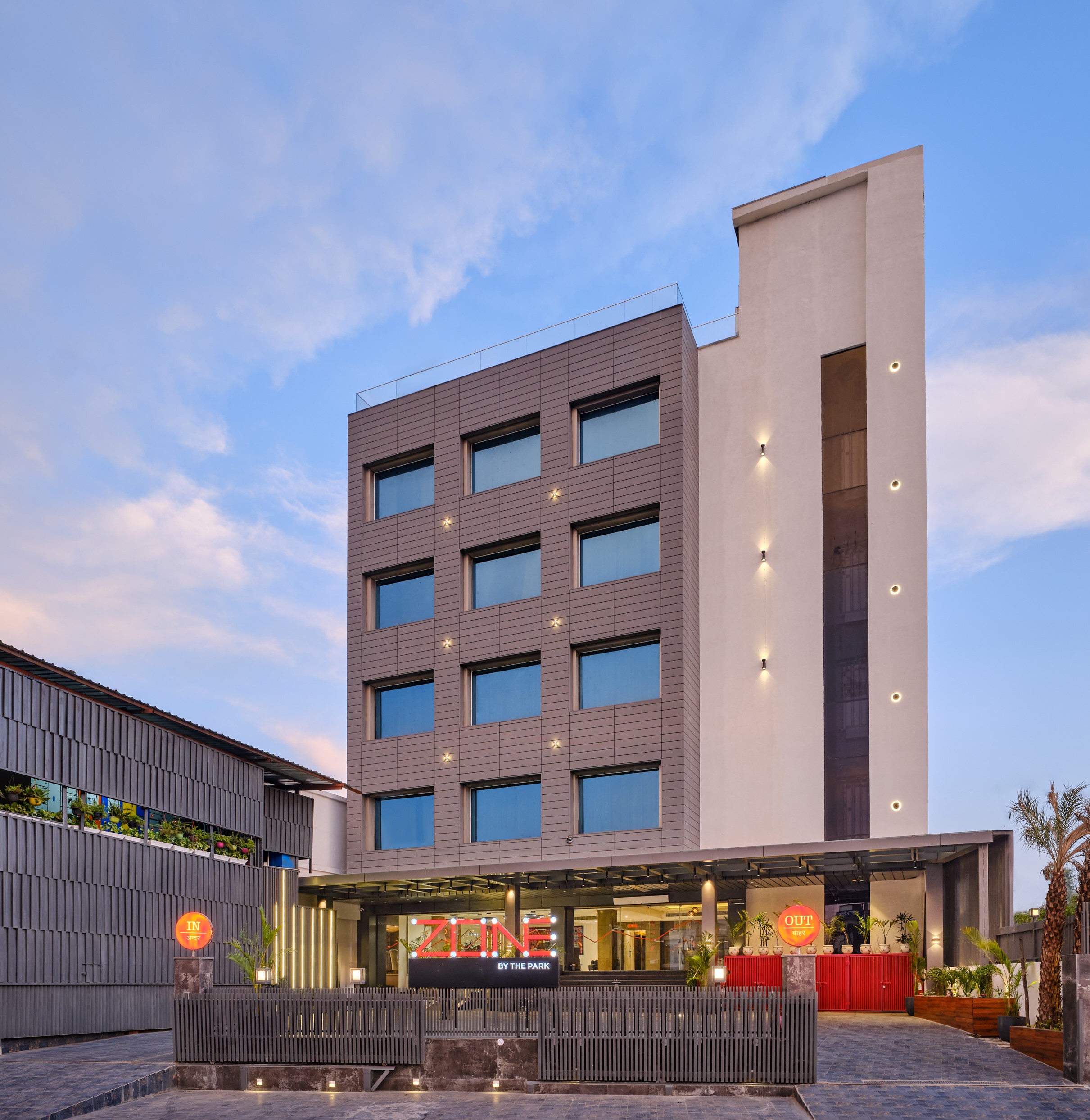 Apeejay Surendra Park Hotels announced the opening of its latest establishment, Zone by The Park Pathankot. Strategically situated on the banks of Chakki River, this hotel serves as the ultimate gateway to the breathtaking destinations of Jammu & Kashmir and Himachal Pradesh. With its prime location, it offers seamless connectivity to all key areas of the city and is merely a 3 KM drive from the Pathankot Cantt railway station.
Zone by The Park Pathankot is the ideal launching pad for travelers looking to explore Dharamshala and Dalhousie. In close proximity to renowned attractions such as Nurpur Fort, Ranjeet Sagar Dam, and Mukteshwar Temple, guests are treated to a wealth of experiences.
Boasting 38 meticulously designed rooms, the hotel provides a comfortable and luxurious stay. Its exceptional amenities include Bazaar, an all-day dining restaurant, Z Bar, a vibrant high-energy bar, Playa, a stunning pool offering mesmerizing views of the Shivalik mountain ranges, and Townhall (3), a versatile banquet space capable of accommodating up to 500 guests. Whether for social gatherings or business events, Zone by The Park Pathankot is the perfect choice.
Adding to the allure of this destination, the hotel offers guests the opportunity to explore their Zone Social Avatars. With this unique tool, guests can choose to embody different personas such as Adventurer, Foodie, Shutterbug, Networker, or Party Animal. This allows them to curate their experiences based on their individual preferences while immersed in the scenic landscapes of this popular travel destination.
Expressing his enthusiasm about the launch, Mr. Vikas Ahluwalia, General Manager and National Head of Zone by The Park Hotels, stated, "We are thrilled to introduce Zone by The Park to Pathankot, catering to price-conscious yet design-conscious travelers. This hotel serves as a one-stop destination for guests seeking to host official or social gatherings and events in the city. We are proud to expand our presence in the vibrant and colorful state of Punjab, the birthplace of the Apeejay Surrendra Group. We would also like to extend our gratitude to Hotel Opulence Crown and Mr. Vinod Mahajan for partnering with us to bring Zone to Pathankot."
Mr. Vinod Mahajan of M/s Hotel Opulence Crown expressed his delight in partnering with Apeejay Surrendra Park Hotels Limited, a company with over half a century of operational experience in the hospitality industry. He shared his excitement about introducing a new paradigm of hospitality to this region.