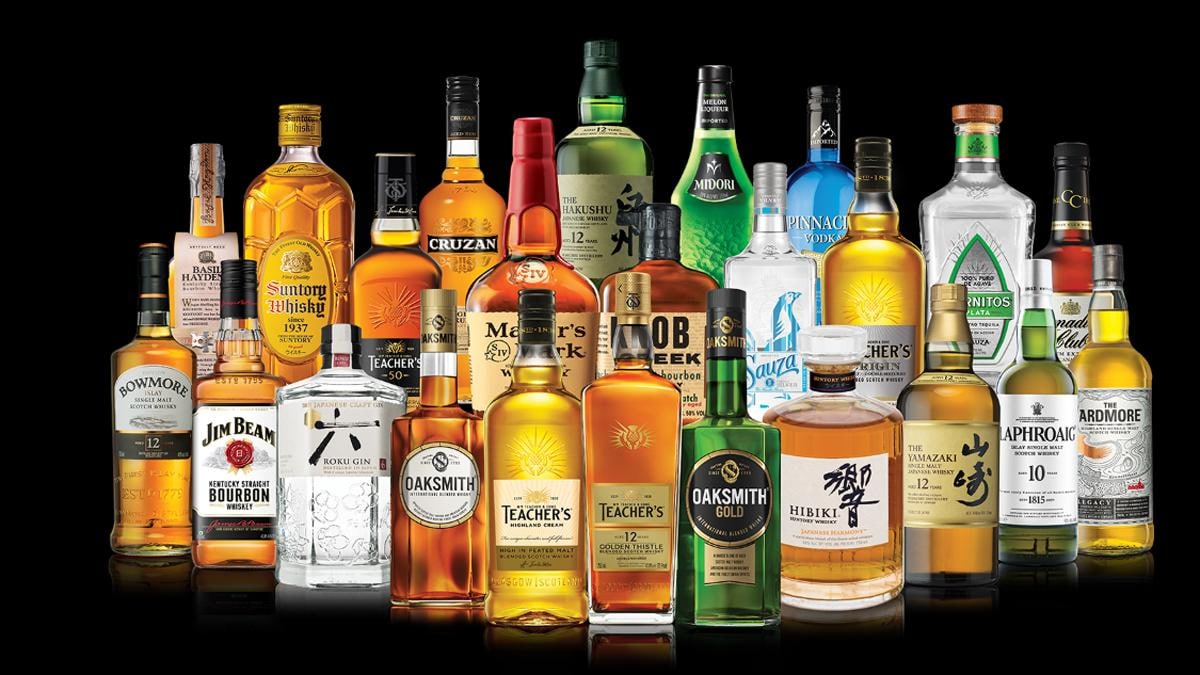 Beam Suntory, a world leader in premium spirits, reported results for the first half of 2022, reflecting stronger-than-expected demand in key markets and excellent performance for premium brands. Net sales increased 13% for the maker of Jim Beam and Maker's Mark bourbon, Courvoisier cognac, and Hibiki Japanese whisky, reflecting a 25% increase versus the pre-pandemic period in 2019.
The company benefited from double-digit sales gains in markets including the United States, Spain, United Kingdom, India, Australia, and Emerging Asia, high-single-digit sales growth in Japan, as well as the favorable timing of shipments. Sales grew more than twice the rate of case volumes, as the company's premiumization agenda continues to gather momentum. By region, sales were up 13% in North America, 10% in Asia and 20% in Beam Suntory's International region.
"The fact that we were able to deliver these strong results in a challenging period underscores the resilience of our markets, quality of our brands, and the significant impact of our premiumization strategy," said Albert Baladi, President & CEO of Beam Suntory. "We expect that the external environment will be even more challenging in the second half of the year and into 2023, and we are well positioned to deliver against both our short- and long-term ambitions through the strategies we have in place, and investments we're making in our future."
The company recently announced a $400 million investment in its Booker Noe distillery in Boston, KY.
By brand family, global priorities such as Maker's Mark and Basil Hayden bourbons as well as The House of Suntory's Roku Gin and Toki Japanese Whisky were all up strong double digits. Super premium brands demonstrated meaningful momentum, with particularly strong double-digit growth from Yamazaki, Knob Creek, Laphroaig, Bowmore, and El Tesoro Tequila. Regional priorities also delivered strong growth, as sales for On The Rocks Premium Cocktails doubled and Oaksmith International Blended Whisky nearly tripled, while Teacher's Whisky and Larios Gin drove strong double-digit gains.
Through Proof Positive, Beam Suntory's enterprise-wide sustainability strategy, representing more than $1 billion in investments to positively impact the environment, the company has made bold commitments to leave sustainable, positive impacts on nature, consumers and communities. Its first sustainability report will be launched later this month.
Beam Suntory will complete the relocation of its global headquarters to New York City in September, strategically placing global leadership and brand teams in a world-class city at the forefront of luxury, culture and consumer trends, which will be a critical driver in Beam Suntory's strategy to build premium global brands.
"Beam Suntory is truly coming into its next chapter of growth as a company," Baladi said. "Our results demonstrate the strength of our operating model, investments in the future, and the unique East-meets-West culture that we have created, which gives us a competitive advantage."