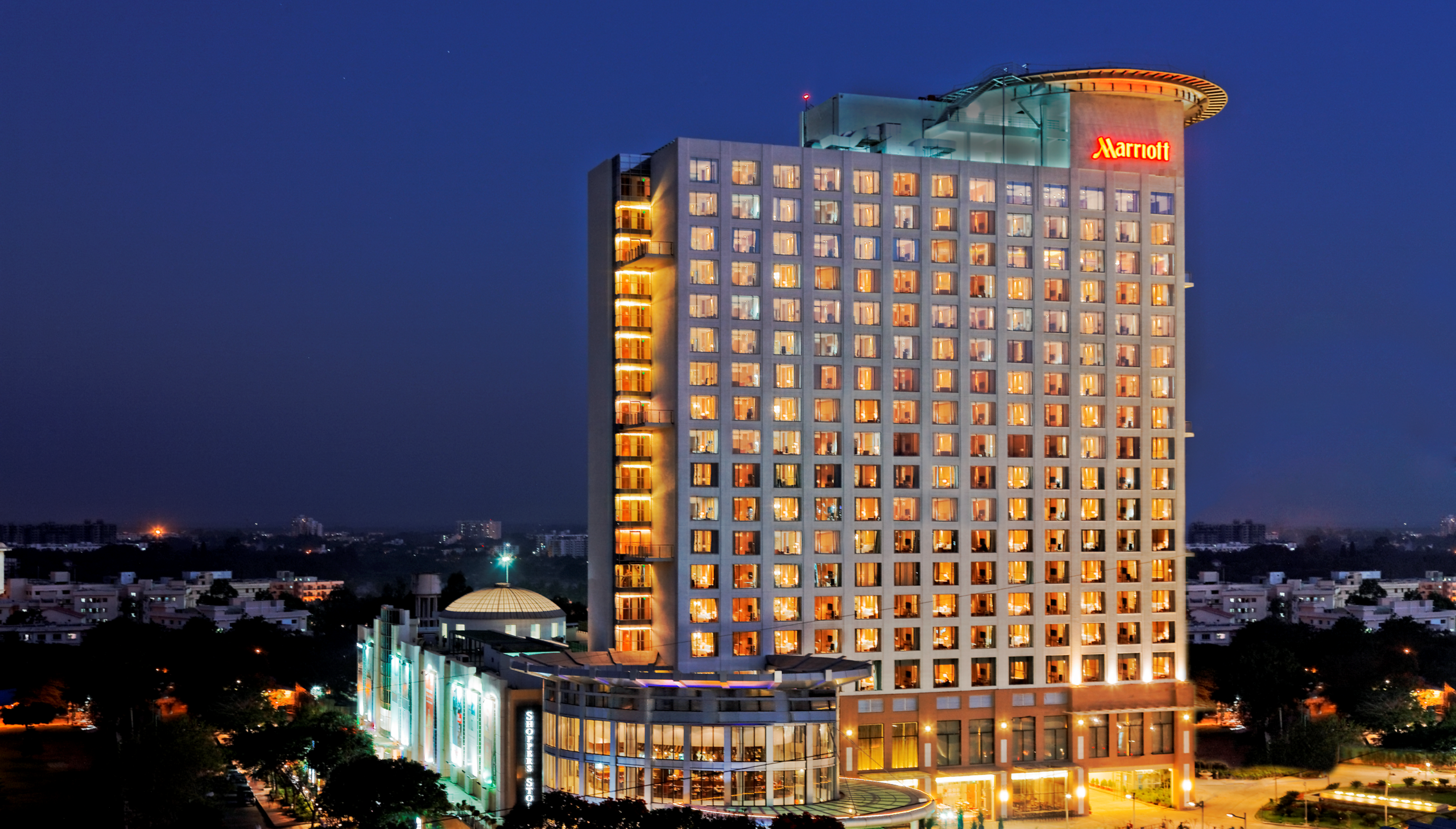 The Bengaluru Marriott Hotel Whitefield, celebrates 10 glorious years of being in business in the heart of the IT hub of the city.
The property in the last decade has hosted numerous high-profile events, weddings and has become a preferred partner for businesses in the city during the course of this journey.
In the last few years the hotel has revamped and developed their offerings to cater to the 21st century audience and their needs. From focusing on sustainability to opening the hotel to pets to working with chefs to curate great dining experiences for the local community, the hotel has added many feathers to its cap.
Within the Marriott group, the property has won as many as 25 different accolades and recognitions and the title of the Best Hotel of the Year 2014 from HICSA In Recognition of an Outstanding Hotel Development in The Upscale/Upper Mid-Market Segment.
The Bengaluru Marriott Hotel Whitefield hotel kick started their month-long celebration in commemoration of this landmark anniversary with various F&B and cultural events celebrating the state and the city they are in. The property with 391 well-appointed rooms including 16 suites, a presidential suite and numerous dining options has created the perfect oasis for corporates during the week and families during the weekend to work and relax in.
Speaking on the occasion, General Manager Vivek Sharma said, "This is a moment of great pride for us all and I want to take this opportunity to thank all our patrons for their support and our staff for offering exceptional service with a human touch that makes our guests keep coming back. Today I can proudly say that we have stood the test of time and have made a mark in the community we serve."
The Bengaluru Marriott Hotel Whitefield's 10th anniversary is a testament to the hotel's unwavering commitment to delivering exceptional service and unforgettable experiences to its guests. The property continues to set the bar high for the hospitality industry and looks forward to many more years of success.