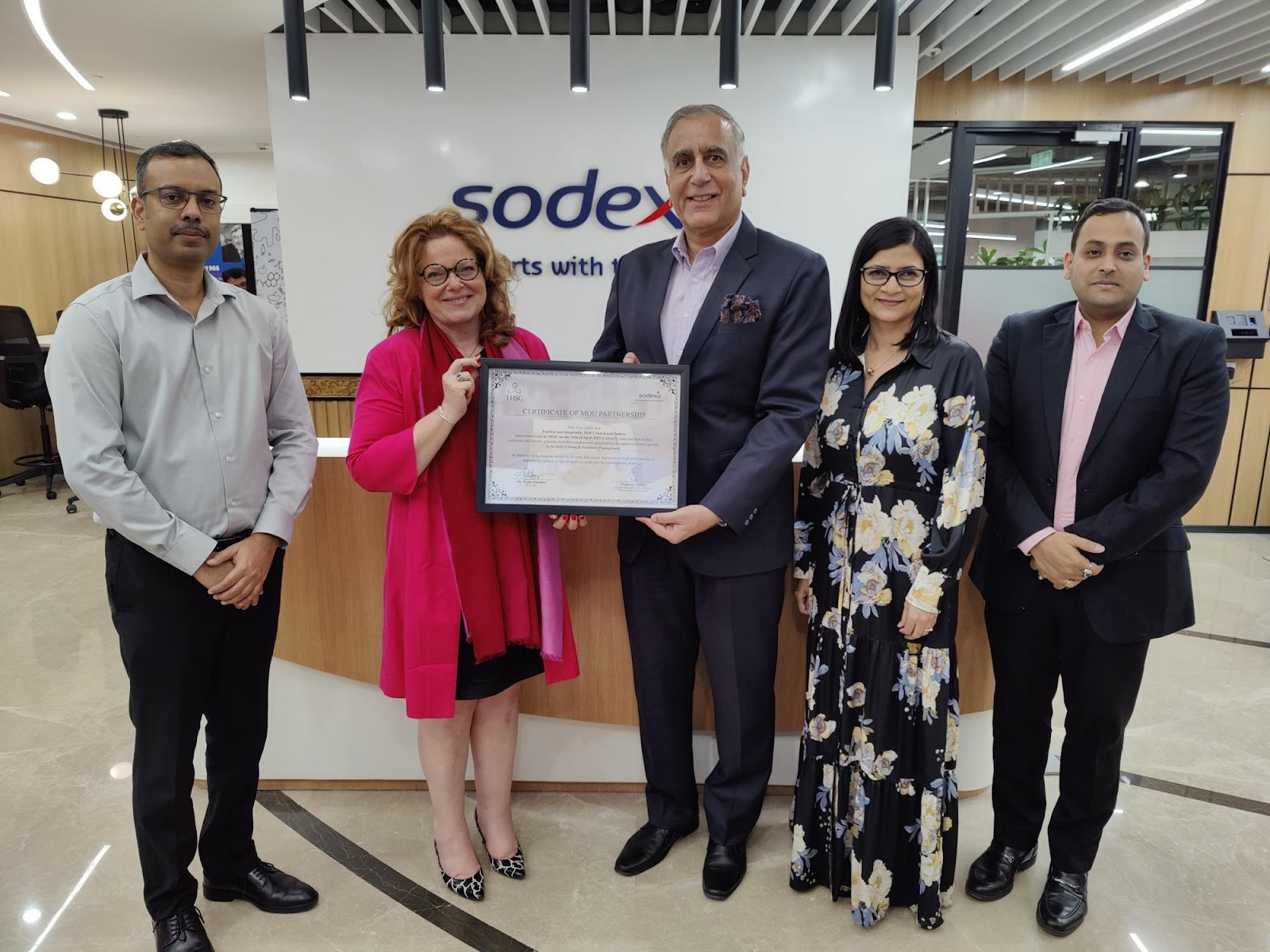 Taking a step further towards widening its growth prospects in India and doubling its revenues by 2025, Sodexo signed an MOU today with Tourism & Hospitality Skill Council (THSC) and Deen Dayal Upadhyaya Grameen Kaushalya Yojana (DDU-GKY) under the umbrella of NSDC and India Skill Development Initiative by the Ministry of Skill Development and Entrepreneurship, India, to provide first-time employment opportunities to the frontline workforce, engaged in food & catering and facilities management spaces.
Sodexo was represented by Annick de Vanssay, Chief Human Resources Officer, Sodexo Group, Anusoorya Themudu, SVP HR, Sodexo APMEA and Sambit Sahu, Managing Director, Sodexo India; while THSC was represented by their CEO, Rajan Bahadur and DDUGKY by their senior leadership team during the exchange of MOUs. This event is a positive step in the direction of hiring and training people in frontline roles to nurture inclusive growth in the economy. Sodexo currently hires ~7000 frontline staff annually through these agencies and envisions creating additional 20,000 first-time job opportunities by 2025, powered by the MOU.
"To meet our ambitious growth targets of doubling our revenues by 2025, we will strengthen these partnerships with THSC and DDUGKY, work on a curriculum and training modules to develop job-ready talents for our business requirements in India and Middle-East. Our major thrust will be on core manufacturing sector and technical jobs, culinary talent which faces acute manpower crunch. We will also enable training and skilling of culinary talent through a structured skilling program," said Pradeep Chavda, Director, Human Resources, Sodexo India.