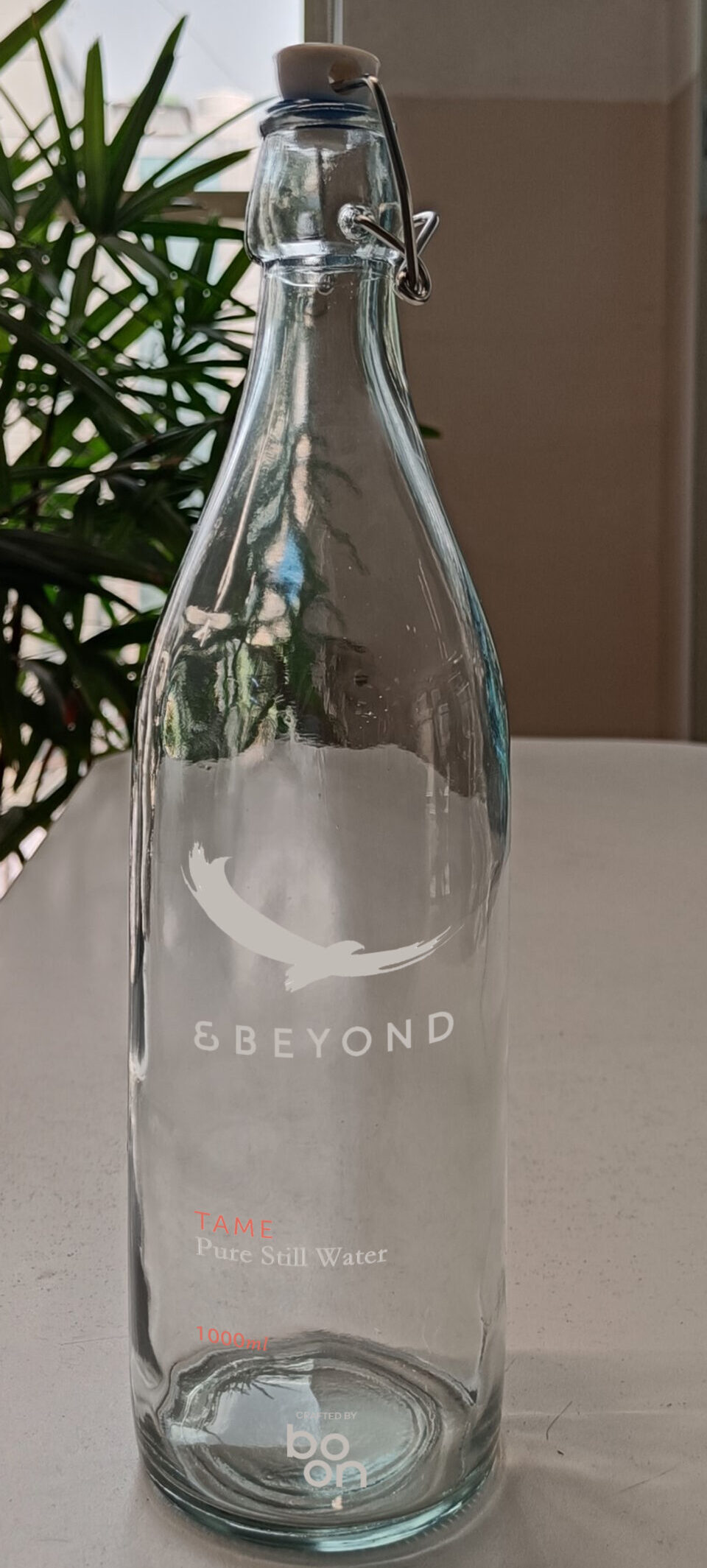 The collaboration targets a reduction in carbon emissions exceeding 2,800 kilograms.
Boon, a globally recognized water technology startup utilizing cutting-edge IoT technology, announced its strategic partnership with &Beyond Hotel, marking its entry in Bhutan. Together, they are dedicated to providing access to safe drinking water while simultaneously addressing the critical issues of plastic waste and water inefficiency through Boon's revolutionary ZeroMileWater™ technology. "This pioneering endeavor underscores our commitment to sustainability, eco-friendly hospitality, and the broader cause of environmental conservation within the Bhutanese context," stated a release.
Boon patented Zero Mile Initiative introduces an innovative in-house water purification system that filters and packages water in eco-conscious glass bottles, thus substantially reducing plastic waste. By embracing a zero-mile delivery approach, this initiative further minimizes carbon emissions associated with long-distance transportation.
Boon's collaboration with &Beyond in Bhutan is fully aligned with the nation's unwavering dedication to environmental preservation. Bhutan, often heralded as the world's first carbon-negative country, a vital carbon sink in the global fight against climate change. The partnership between Boon and &Beyond is poised to contribute significantly to Bhutan's sustainability efforts, potentially resulting in the reduction of over 2,800 kilograms of carbon emissions and more than 930 kilograms of plastic waste annually.
Dr. Vibha Tripathi, Managing Director of Boon, remarked, "Our collaboration with &Beyond Bhutan extends the reach of our global impact. Boon's innovative NetZeroWater™ technology seamlessly complements &Beyond's steadfast commitment to sustainable tourism and the broader development goals of Bhutan. Together, we are setting new benchmarks in sustainable hospitality and environmental preservation."
Boon embraces a circular economy approach by providing sustainable glass bottles for monitoring water quality and hydration delivery, aided by state-of-the-art AI and IoT technologies. This initiative significantly minimizes plastic waste generation within hotel rooms and premises.
About Boon (formerly known as Swajal):
Boon, formerly known as Swajal, is a pioneering impact-driven water technology startup that leverages advanced technology and innovation to transform the landscape of drinking water solutions. Boon is on a mission to celebrate water as the precious resource it truly is. Boon introduced the revolutionary WaterATM™ in 2014 and developed one of the world's pioneering IoT platforms, Clairvoyant™, for monitoring drinking water purifiers on a global scale. Over time, Boon has expanded the focus of Clairvoyant™ to encompass not only its profound social impact but also its substantial environmental contribution by enabling hotels, restaurants, and offices to transition from plastic-based hydration solutions to more sustainable alternatives.