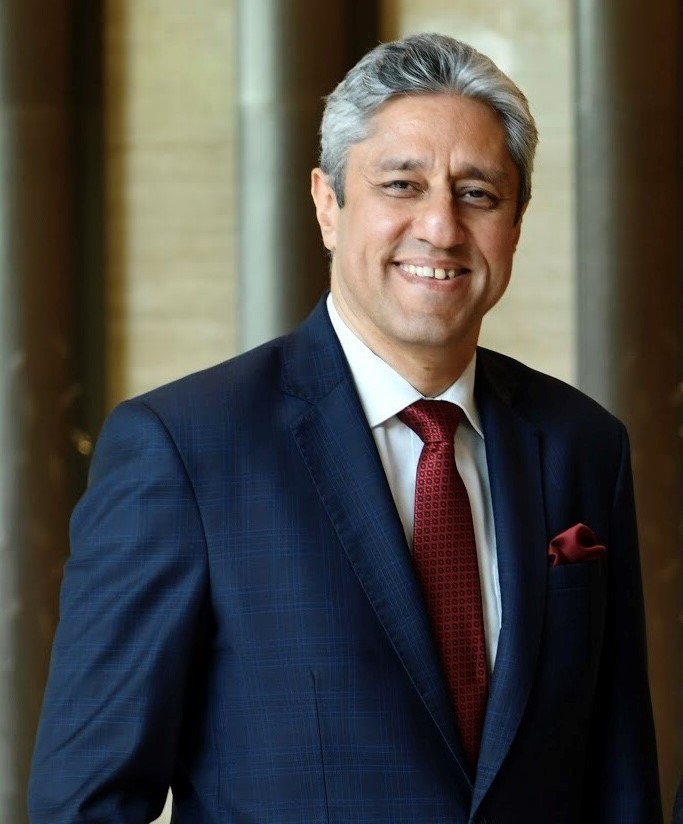 Chalet Hotels Limited, a leading hospitality company, has released its impressive financial results for the fourth quarter and full year ending March 31, 2023. The company achieved significant milestones and demonstrated remarkable growth across various segments.
In the fourth quarter of FY23, Chalet Hotels made its foray into the leisure segment by acquiring The Dukes Retreat in Lonavala. This strategic move expands the company's offerings and diversifies its portfolio. Additionally, Chalet Hotels received RERA approval for its residential project in Koramangala, Bengaluru, further solidifying its presence in the real estate market.
The company's total income reached an all-time high of INR 3.5 billion in Q4FY23, marking a substantial growth of 2.3 times compared to the same period last year. Moreover, Chalet Hotels achieved an exceptional EBITDA of INR 1.6 billion, representing a significant increase of 4.3 times compared to Q4FY22. These impressive financial results highlight the company's strong performance and efficient operational management.
Within the hospitality segment, Chalet Hotels delivered outstanding results. The revenue soared to an all-time high of INR 3.1 billion, witnessing a remarkable growth of 2.5 times from Q4FY22 and a sequential increase of 17%. The average daily rate (ADR) reached an unprecedented quarterly high of INR 11,304, reflecting a remarkable growth of 108% year-on-year and 11% sequentially. The occupancy rate also showed a remarkable improvement, rising by 18 percentage points to reach 74%. Furthermore, Chalet Hotels achieved an industry-leading EBITDA margin of 48%, solidifying its position as a leader in the hospitality sector. Notably, the F&B revenues reached an all-time high of INR 1 billion, underscoring the company's commitment to providing exceptional dining experiences.
In terms of the full year FY23, Chalet Hotels continued its growth trajectory. The company signed its first asset in North India, a proposed new hotel at Terminal 3 of Delhi International Airport. This strategic expansion reflects Chalet Hotels' commitment to expanding its presence in key markets. The total income for the fiscal year reached an all-time high of INR 11.8 billion, representing a remarkable growth of 2.2 times compared to FY22. The EBITDA also achieved a significant milestone, touching INR 5 billion, an increase of 4.4 times compared to the previous year, with an impressive margin of 42.6%.
Chalet Hotels' commitment to sustainability is also noteworthy. The company witnessed a significant improvement in its Dow Jones Sustainability Index (DJSI) score, with a 39% increase compared to the previous year. Moreover, approximately 75% of the energy used by Chalet Hotels is sourced from renewable resources, demonstrating its dedication to reducing its environmental footprint.
Looking ahead, Chalet Hotels has an exciting development pipeline. The commercial tower at The Westin Complex in Powai, Mumbai, is nearing completion, and handovers have commenced for the Cignus Whitefield Bangalore Tower 1 at Marriott Complex in Bengaluru. Additionally, the Westin Hyderabad Hitec City with 168 rooms will be operational from June 2023, and Novotel Pune is preparing to add 88 new rooms. Chalet Hotels also has plans to add approximately 140 guest rooms to the Bengaluru Marriott Hotel Whitefield, repurposing office space for this expansion. The residential project in Koramangala, Bengaluru, is also progressing well, with four towers in the advanced stages of completion.
Mr. Sanjay Sethi, MD & CEO of Chalet Hotels Limited, expressed, "It was a year of outstanding rebound and beyond for Chalet Hotels, marked by several achievements in terms of new peaks in revenue, EBITDA, EBITDA margin and room rates. We crossed the INR 500 crore EBITDA milestone for the year.
With a strong pipeline, where several capital investments will come to fruition in the next few quarters, we are strategically poised to leverage the strong up-cycle."