Asmita Mukherjee | Hyderabad
Ranjan Chopra's hospitality journey began in 2011 with Zorba Entertainment, a platform that celebrated his love for music and created unforgettable experiences. Zorba quickly gained popularity as a sought-after event space and premium wedding venue. Chopra's dedication to exceptional dining led to the establishment of Qla, a renowned restaurant offering breathtaking views of the Qutub Minar. In 2018, he ventured into nature-centric luxury with Tatva Hills, emphasizing organic farming and sustainability.
His latest endeavour, Avataara, introduced during Diwali 2022 in Goa, aims to win guests with its personalised hospitality. Asmita Mukherjee spoke with Ranjan Chopra, Managing Director, Avataara Goa to explore the hotel's unique offerings and USP.
Avataara situated at the heart of North Goa, boasts 60 well-equipped rooms, accommodating up to 120 guests. The spacious accommodations cater to individuals, groups, and families, ensuring a comfortable stay.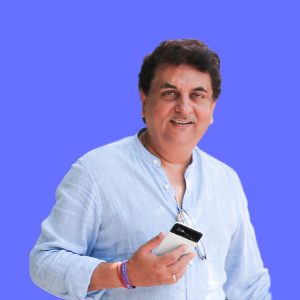 While speaking about the features of Avataara that makes its stand out from the heavy competition in the vicinity, Chopra highlighted Avataara's distinctive features in the competitive Goa market. He said, "Avataara, nestled in the vibrant state of Goa, stands out among the multitude of resorts and spas with its unique offerings and customer-centric approach. From the moment guests arrive, they are greeted with a warm welcome and their choice of a refreshing chilled coconut water or beer, symbolizing a sense of homecoming.
Setting itself apart from traditional schedules, Avataara allows guests to savour their breakfast until 2 pm, enabling a relaxed start to the day while revelling in the captivating views of the property. This flexibility ensures that guests can enjoy a leisurely morning without disrupting their sleep patterns after an evening of festivities.
Understanding the importance of relaxation, Avataara provides guests with access to popular OTT platforms like Netflix, Amazon Prime, and Disney Hotstar in all rooms.
To add to the comfort of their stay, Avataara offers complimentary mini bar setups in every room. Guests can indulge in a variety of high-quality beverages, snacks, nuts, candy, and chocolate bars at their convenience, ensuring a delightful and personalized experience.
Revitalisation is at the core of Avataara's philosophy, with the spa serving as a sanctuary of peace and relaxation. Offering a range of treatments including massage therapy, facials, and body wraps, guests can rejuvenate their mind, body, and soul, achieving a perfect balance and restoring harmony in their lives."
Highlighting that the location of Avataara is a plus point for the property, Chopra said, "Convenience is another winning proposition of Avataara, with its proximity to the airport and top party destinations. Located just five minutes away from popular party places and events, guests can experience the vibrant nightlife while enjoying the tranquillity of their surroundings."
In 2022 Goa hoteliers witnessed a significant increase in Average Room Rates (ARR).  Speaking about Avataara's ARR, Chopra said, "We prioritise offering a dynamic rate structure that caters to the guest's ever-changing requirements. Our flexible rates ensure that our guests receive optimal value for investment, regardless of the season or day of the week. This approach enables us to maintain affordable prices for budget-conscious travellers without compromising on the quality of our accommodations. In fact, our price positioning is deliberately set a few steps below standard Western rates, making it effortless for cost-conscious travellers to discover an option that aligns perfectly with their budget."
As a new entrant in Goa's hospitality market, Avataara's USP is live music. Chopra elaborates on how he planned to amalgamate music and hospitality, "Music is an integral part adding to the ingrained vibe of the resort. Every night, a talented pianist provides guests with beautiful music to enjoy as they relax and take in their surroundings. Recently, the resort has begun to feature jazz concerts as well, adding a unique twist to the musical offering.
Avataara's jazz concerts are becoming a favourite among guests. Not only are the performers highly talented, but the selection of music is also unique and diverse. From original compositions to classic jazz tunes, the concerts provide an unforgettable experience for every visitor."
The hotel has ambitious plans for expansion and investment. Speaking on their expansion plans, Chopra said, "We are committed to bringing our unique brand of luxurious hospitality to more cities and destinations. With the success of our current venture, we are excited to announce that there are more Avataara properties in the pipeline, each designed to offer a new wave of unparalleled luxury and exceptional experiences for our valued customers."
asmita.mukherjee@saffronsynergies.in