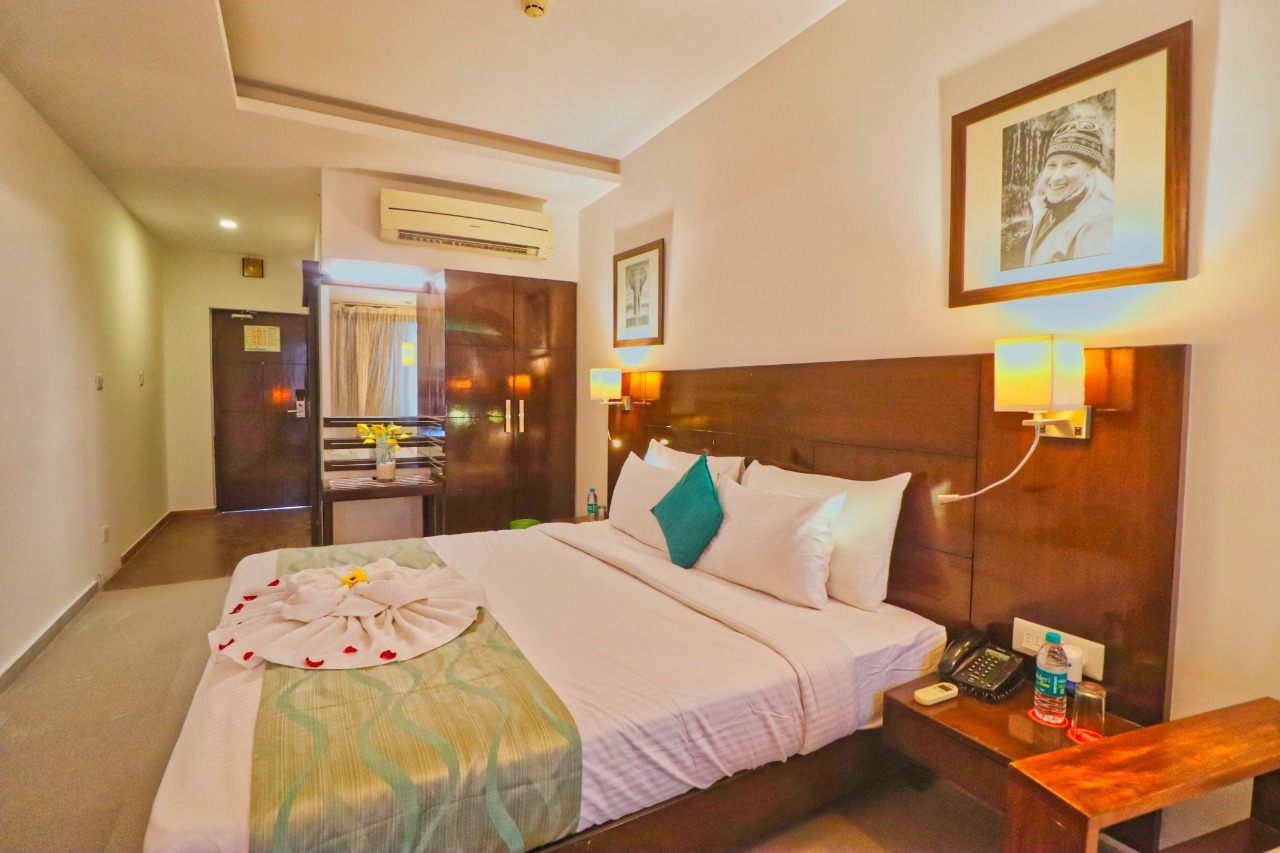 Clarks Collection, a premium brand, falling under the Clarks aegis, plans to expand pan-India by opening 10 more properties by the end of this financial year. They already have four properties located in Baroda, Ahmedabad, Somnath, and Bhavnagar. The brand is extensively present in Gujarat and now wants to open properties in the rest of India, majorly focusing on Ajmer, Udaipur, Kumbalgarh, etc. Clarks Collection will cater to business travellers, upscale tourists, and experiential-seeking travellers.
As a part of a strategic move, the group will open properties with a minimum of 300 rooms, along with a conference hall, restaurant, and other key facilities needed by business travellers. The hospitality chain works on the principle of 'Value for money', where guests are offered convenient facilities and amenities, at affordable prices. The properties have big lawns, and state-of-the-art conference halls to conduct offsite training, corporate get-togethers, workshops, dealers meet, etc.
"We are going for aggressive expansion across India, but at the same time, we understand the ethos and values to which the brand Clarks adheres to. We know that the customer satisfaction index plays a vital and crucial role in the hospitality business. We try to give the best experience to our customers in all manners, enhancing their experiences, and taking care of their feedback and suggestions. There is a diligent grievance addressable mechanism, to ensure a prompt and proper handling of concerns or queries, by the back-end team. We regularly conduct training programs for staff and guest service department, they are our foot soldiers who take care of guest service," said Prakash Bedi, Vice President, of Clarks Collection.
The brand is eyeing to get certified by various international bodies for quality checks and ensuring proper processes are in place. They are planning to hire locally in order to boost the local economy. Also, they will strictly adhere to a zero plastic policy and will be using locally sourced construction materials as far as possible.
The Cube under Clarks Collection, Ahmedabad, is the signature property with a hundred keys. It is spread over an area of 350 acres, with a man-made lake inside the property. The property has a theatre with a seating capacity of 50 pax. It is good for those who want to spend their whole day, in a luxury setup while enjoying different activities on the resort. Along with the restaurant, the place will have different options like live music, Zorba ball, snooker parlour, pool party, drum circle, and many more.
Clarks Collection Somnath is targeting business and spiritual travellers. The property has 50 rooms. They have an in-house banquet hall spread over 5,000 sq. ft., a vegetarian restaurant providing Satvik food, a gym, and a spa on the property. Sustainability and responsible tourism are the key focus areas of the brand. They have designed various experiential targeting different sets of audiences.