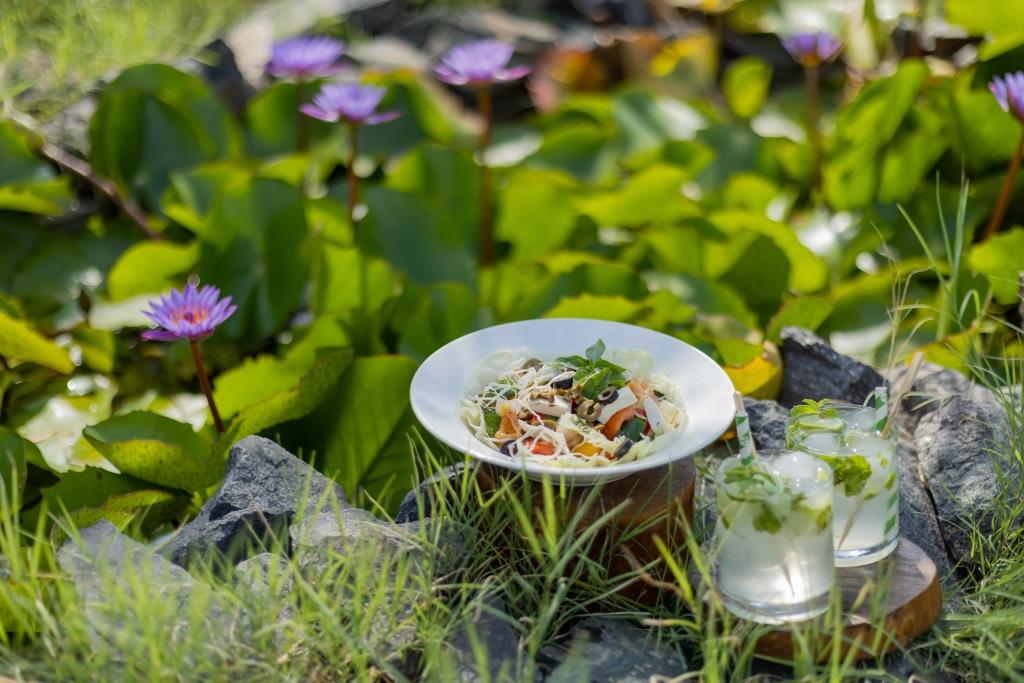 Clarks Safari Pushkar is organizing an organic food festival for its guests. The resort, under its connecting with nature program, wants to make guests aware of a healthy lifestyle and the importance of connecting with the self. The brand is incorporated targeting wildlife lovers, nature enthusiasts, and experiential-seeking travelers in mind. The property has designed multiple itineraries and awareness initiatives for the experiential travelers.
The Organic Food Festival is being held at Pushkar and will end on 15th December 2022. All kinds of traditional Rajasthani dishes and regular North Indian cuisines prepared from organic material will be served during the period. Most of the vegetables will be sourced from the farm that is present on the property. Also, the spices and herbs for the preparation of these dishes, will be locally sourced. A series of free workshops around healthy living are conducted. Nutritionists and dieticians conducted various sessions, where they made guests aware of the food choices. As a take away, easy to make recipes will be shared with the guests. In order to create more awareness around food, a session will be conducted around inflammatory food and the ill effects on the body.
There are further sessions around growing a kitchen garden on the terrace or the balcony. In order to provide a holistic experience of mindful meditation, connecting with nature, yoga workshops will also be held.
Prakash Bedi, Vice President, Clarks Safari shares, "As a wild life brand we not only believe in preserving nature but also lead our guests back to natural living. This organic food festival is a firm step towards it. Through workshops we will be teaching our guests some of the easy hacks, which they can implement once they are back to their regular life. We are getting phenomenal response and are planning to conduct many more such events in the future."
Corbett National Park and Ranthambore National Park are the most preferred destinations for Indian wildlife lovers. The country due to its rich biodiversity, regular publicity from the tourism boards, and development in infrastructure witnessed a rise in international and domestic wildlife lovers.
Clarks Safari is all set to ride this emerging trend, with an amalgamation of irreplaceable locations, eco-friendly properties and unmatchable experiences.