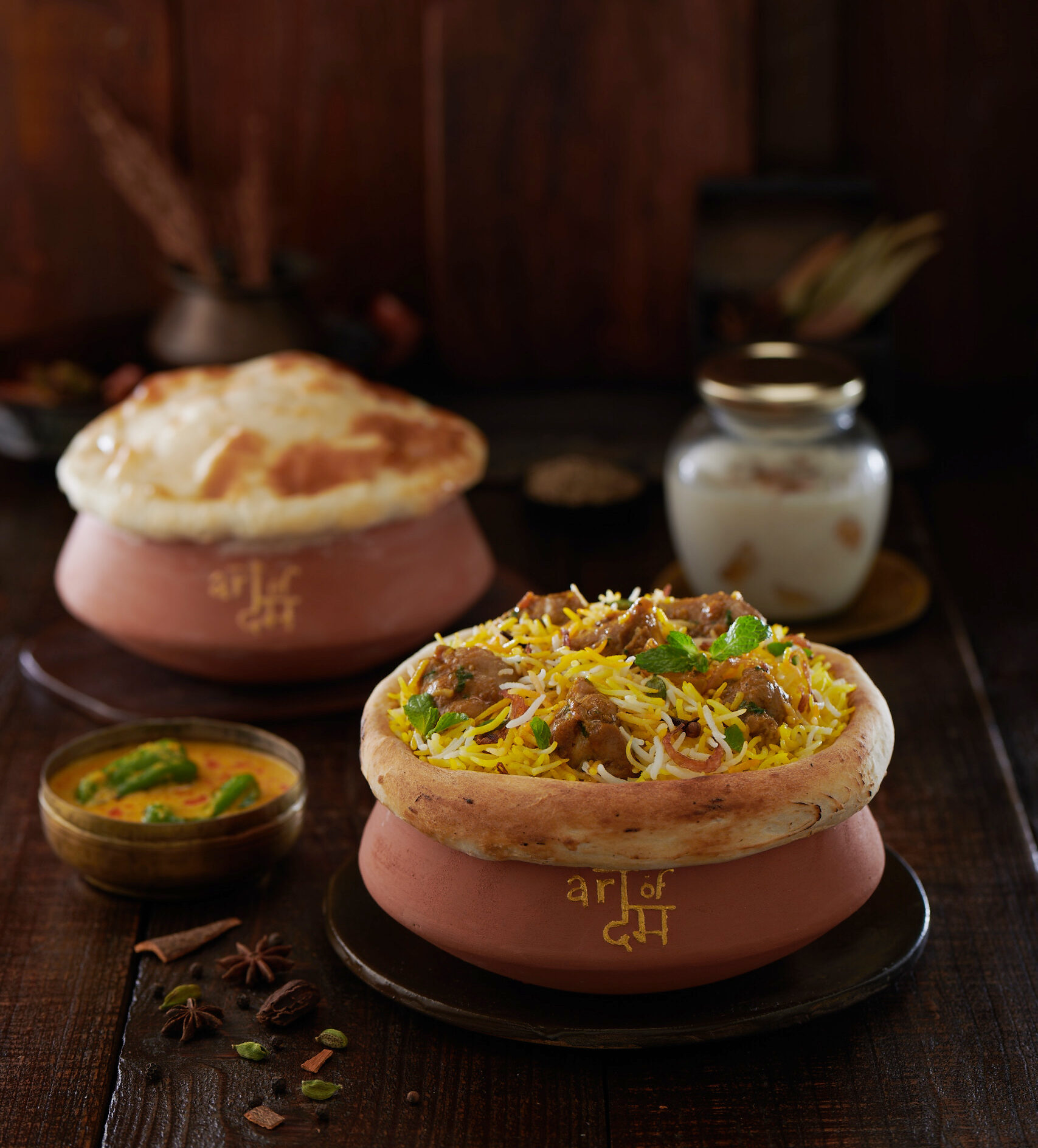 After receiving colossal success in Dubai and India, Foodlink launched its 10th dark kitchen of Art of Dum in Malad.
This outlet will cater to areas surrounding Malad from Andheri to Borivali. Customers can order their favorite Dum Pukht delicacies on Swiggy, Zomato or directly through call or from their website.
Residents in the western suburbs can now relish their authentic age-old recipes. This style of cooking takes hours of preparation, hence challenging the modern-day norm of fast food that is prevalent in the cloud kitchen space. Art of Dum offers a traditional and healthier alternative with Dum Pukht dishes cooked in sealed clay pots, that keep the flavors, taste as well as the nutrition of the food intact.
The menu includes different styles of Biryanis, Kebabs, delicately spiced gravies and lip-smacking sweet dishes. One shouldn't miss their signature dishes like Dal Makhani, Dum Handi ka Gosht & Chulhey ka Dum Murgh which are slow cooked for approximately 24hrs, 6 hrs. and 2 hrs. respectively.
Art of Dum promotes sustainable and eco-friendly lifestyle and their packaging reflects that as they deliver food in premium quality glass jars, clay handis and to top it all they also provide steel cutlery. The brand also encourages its customers to reuse and recycle their packaging and help minimize plastic waste and pollution.
Thrilled at the launch of the 10th kitchen, Sanjay Vazirani, CEO of Foodlink said, "Malad is One of the fastest growing suburbs of Mumbai, the Malad-Goregaon region has transformed from being a sparsely populated outskirt into a vibrant residential, commercial and IT hub owing to the various developments, especially since the turn of the millennium. We have been receiving a lot of requests from people living in the western suburbs and so forth we will be expanding to many more geographies in the coming few months. I am confident that the people living in this buzzing suburb will relish our delicious offerings and make it a huge success."