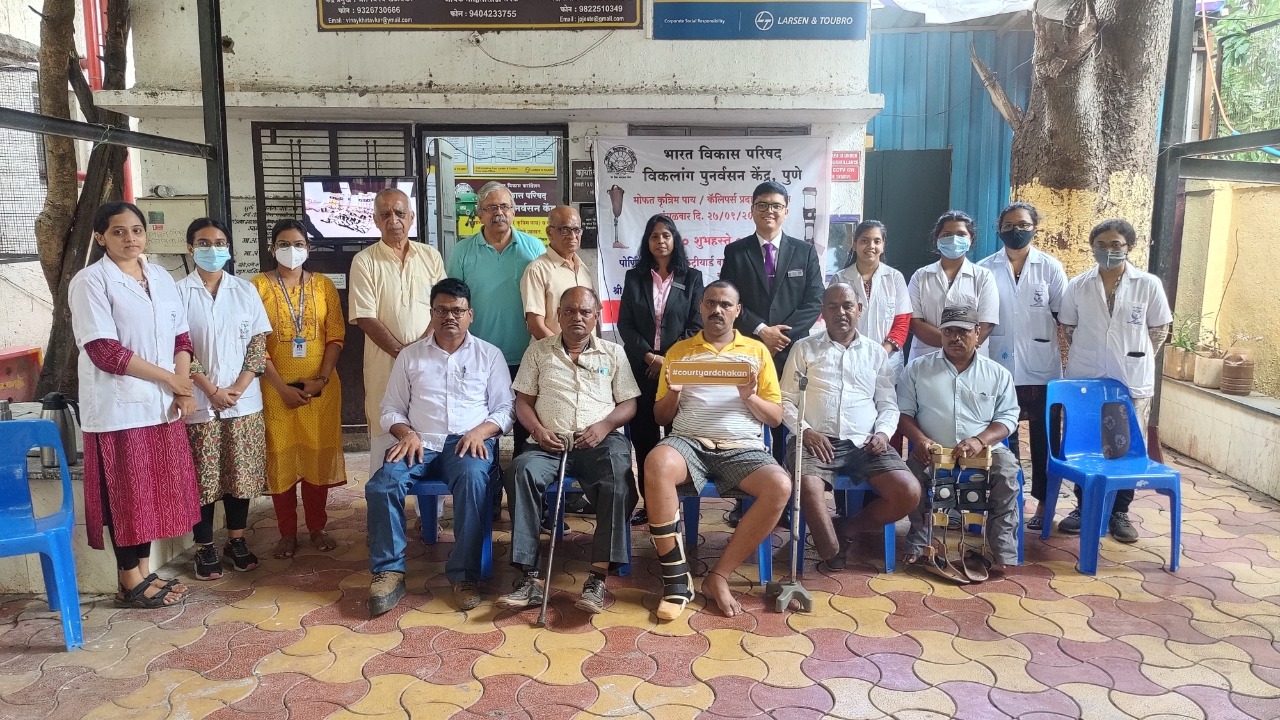 With an aim of creating a solid mechanism to support and rekindling hope in the lives of those who have struggled with physical diversity issues, Courtyard by Marriot, Pune Chakan has recently organised an inclusive event under the Corporate Social Responsibility (CRS) banner recently.
It became a wonderful and emotionally rewarding opportunity where those in need happily accepted prosthetic wear suiting their personal requirements. This activity was graciously conducted by the Human Resources Manager Purnima Kumari and her team, along with the much-needed support of the NGO- Nav Bharat Vikas Parishad.
Speaking about Courtyard by Marriott's personal commitment to giving back to society, Kumari says, "At Courtyard by Marriott Pune Chakan, we believe in giving back to the society in every way possible. Apart from speaking to beneficiaries, we understood that this kind of support would assist in their daily quality of life, improving their personal outcomes for years to come. With the specialised help and support of specialised doctors, we are happy to have been able to contribute to society in a meaningful way."
Most of those who have received physical aid had faced mobility issues since childhood or after an unfortunate accident. Supplemented with special two-wheelers, these individuals will now to be able to enjoy far more mobility than before and experience the joy of self-reliance and a different level of self-confidence.
Living by the motto 'giving back to society, by responsible business practises', Courtyard by Marriott Pune Chakan has engaged in relevant CSR activities that make a significant difference to stakeholders. This includes organising activities for underprivileged children, supporting lives of the elderly, empowering those with physical diversities, to name a few.