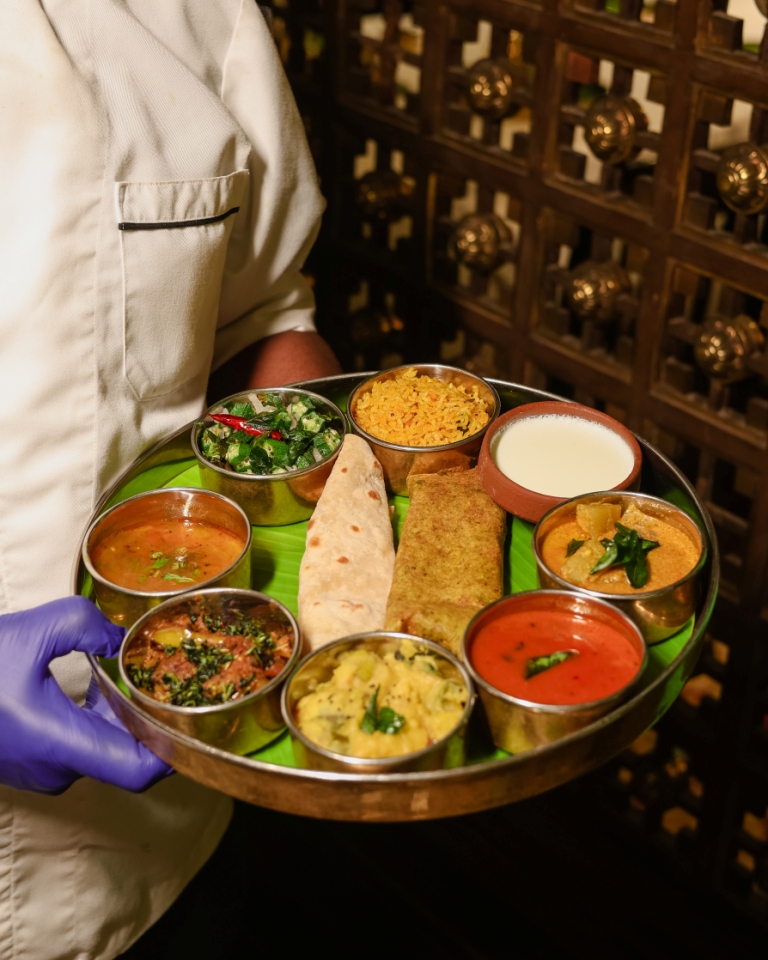 Crowne Plaza invites guests to go on a one-of-a-kind traditional culinary journey this Ugadhi with its special food festival taking place at Dakshin restaurant. Ugadhi is a very significant festival that marks the beginning of the New Year for the Telugu and Kannada communities in India. The food festival at our hotel promises to offer an extensive spread of traditional and mouth-watering delicacies to relish.
Guests will be welcomed with a refreshing drink, Panakam, and can relish the flavors of the season with the delightful range of dishes. The non-vegetarian thali menu features a tantalizing range of dishes including Kodi Charu, Konaseema Kodi Vepudu, Chapa Pulusu, Tomato Pappu, and so much more. For vegetarians, the Ugadhi Veg Thali menu features a diverse selection of dishes including Mulakada Karivepaaku Pulusu, Mavadikaya Pappu, Arattikaya Fry, and more. The thali also comes with a soup, starters, staples, and desserts.
"We are excited to celebrate the vibrant festival of Ugadhi with our guests at Dakshin restaurant. We have curated the closest menu to the traditional Ugadhi feast that we possibly could have while highlighting the regional delicacies that are enjoyed during this festive time. Our chef has taken a lot of painstaking effort to perfect the execution of every single dish and you're sure to leave satisfied and happy," said Anand Nair, General Manager of Crowne Plaza Chennai Adyar Park Hotel. "We have curated a special menu to showcase the diverse flavors and rich heritage of Telugu and Kannada cuisine. The Ugadhi food festival is a perfect way to celebrate the new beginnings with friends and family."
This is the perfect way to immerse oneself in the culture and heritage of the food if these communities. We encourage you to make your reservations at the earliest and be a part of this unique culinary experience.