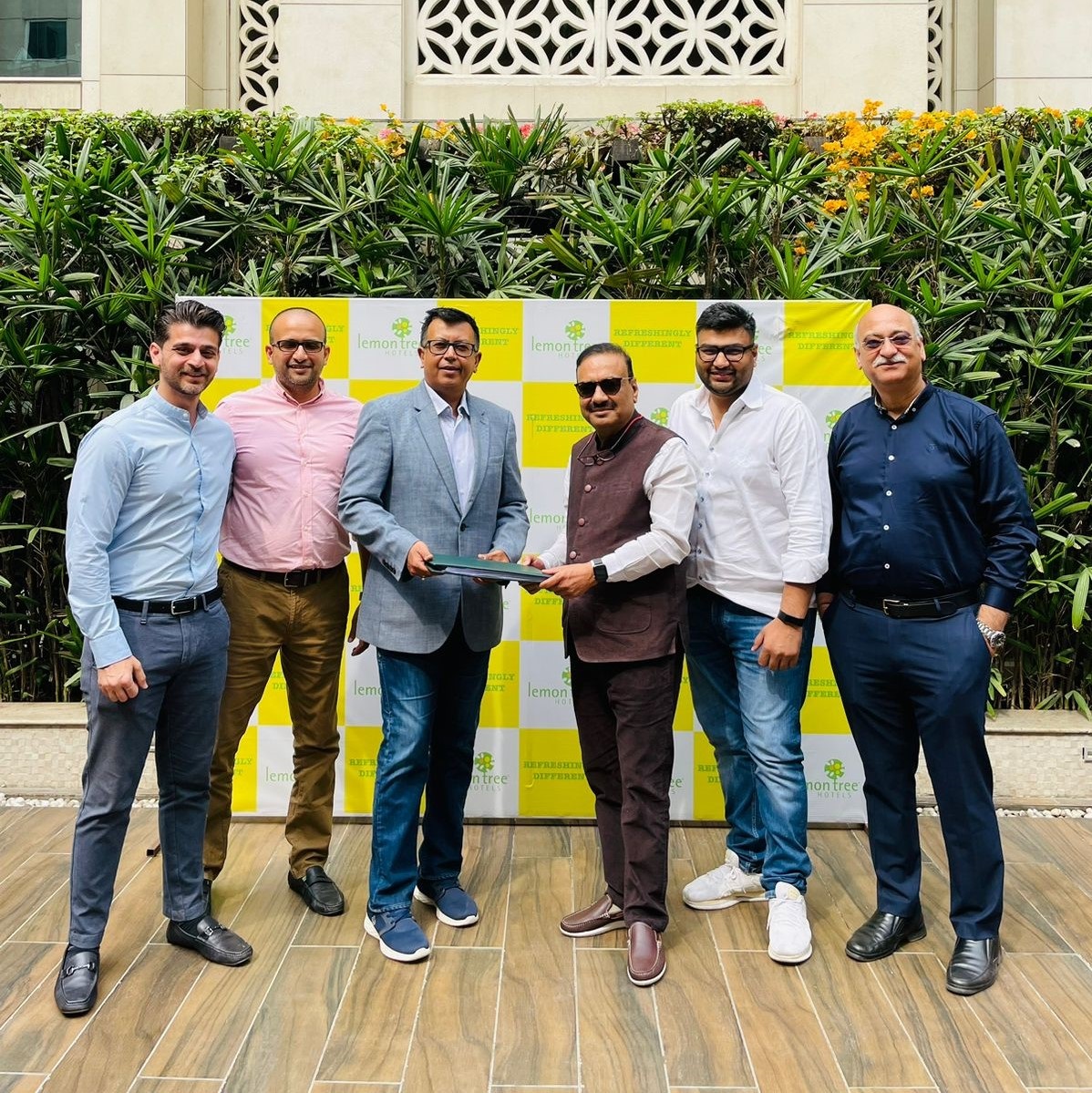 Lemon Tree Hotels announced its latest signing in Rajasthan – Lemon Tree Hotel, Sri Ganganagar. The property is expected to be operational by July 2026 and shall be managed by Carnation Hotels Private Limited, a wholly-owned subsidiary and the management arm of Lemon Tree Hotels Limited.
Lemon Tree Hotel, Sri Ganganagar will feature 60 well-appointed rooms, a restaurant, a bar, a fitness center and other public areas. The property is connected by both public and private transport, with Sri Ganganagar Airport about 20 kms from the property and the Railway Station just 9 kms away.
The northernmost city of Rajasthan, Sri Ganganagar is often referred to as 'the food basket of Rajasthan' due to its fertile plains, which are similar to those of Punjab. One can visit the historical Buddha Johad Gurudwara, located by the Dabla village in Ganganagar, which houses historical paintings and monuments.
Speaking on the occasion, Mr. Mahesh Aiyer, CEO, Carnation Hotels Private Limited, commented, "We are happy to announce our expansion in Rajasthan with our valued partner, Fort Rajwada Hotels. We already have 6 operational hotels in the state and another 4 upcoming in Jaipur, Kumbhalgarh, Banswara and now in Sri Ganganagar. The state's warm hospitality, delicious food and rich history are a great draw for tourists. Given Rajasthan's immense tourism and business potential, we are looking at adding more hotels and resorts in the state to our existing portfolio." he further added.