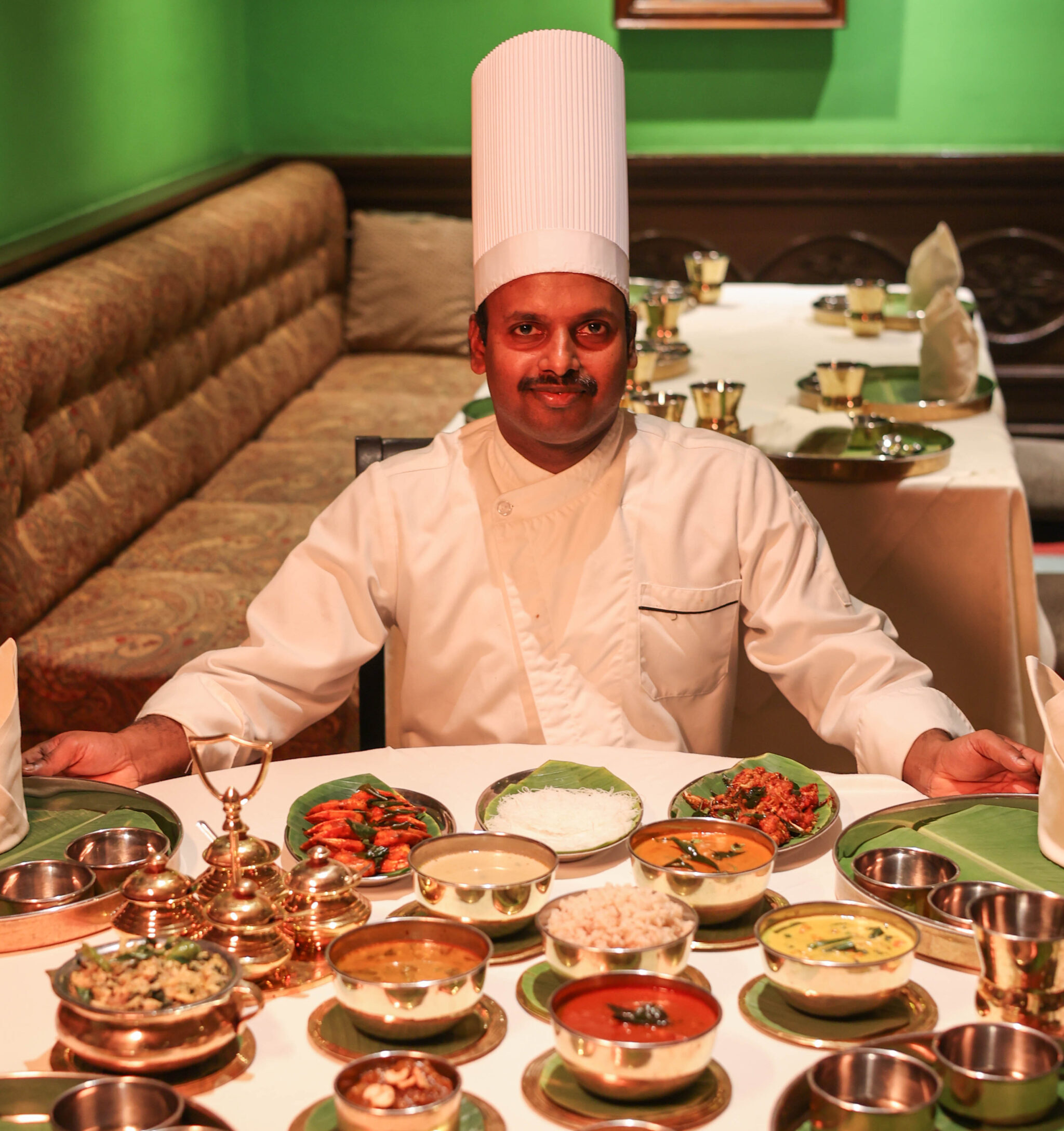 Dakshin at Crowne Plaza Chennai Adyar Park brings the flavours of authentic Kerala delicacies in the truest of 'A true Melange of Flavours'.
This menu is a perfect assortment of delicious Dakshin flavours and dishes on a single platter leaving you with a sense of wholesomeness and joy bubbling over. The platter menu has a mix of age-old personal recipes with the delectable appetizers, main-course, and desserts with vegetarian and non- vegetarian dishes.
The menu is curated by the Chef Ratheesh who is well known for his traditional South indian dishes. The lavish spread held Njandu Soup, Vembanadu Pal Konju, Njandu Muringa Ela Tharen, Wayanadan Mutton Pepper Fry, Kozhi Varattiyattu, Kannur Meen Mulakittathu, Chemmeen Elaneer Moilee, Travancore Chicken Curry. Live counter has Veechu paratha, Idiyappam, Appam. To end your gastronomic treat, indulge in the traditional sweets like Chakka Varatti and Mulayari Payasam.
Karthi VK, Director of Operations , Crowne Plaza Chennai Adyar Park said, " Chef Ratheesh & team has worked in coming up with some authentic Kerala recipes at Dakshin which is our award winning south indian speciality restaurant. We are delighted to bring these true melange of authentic and traditional flavours of Kerala at Dakshin ".