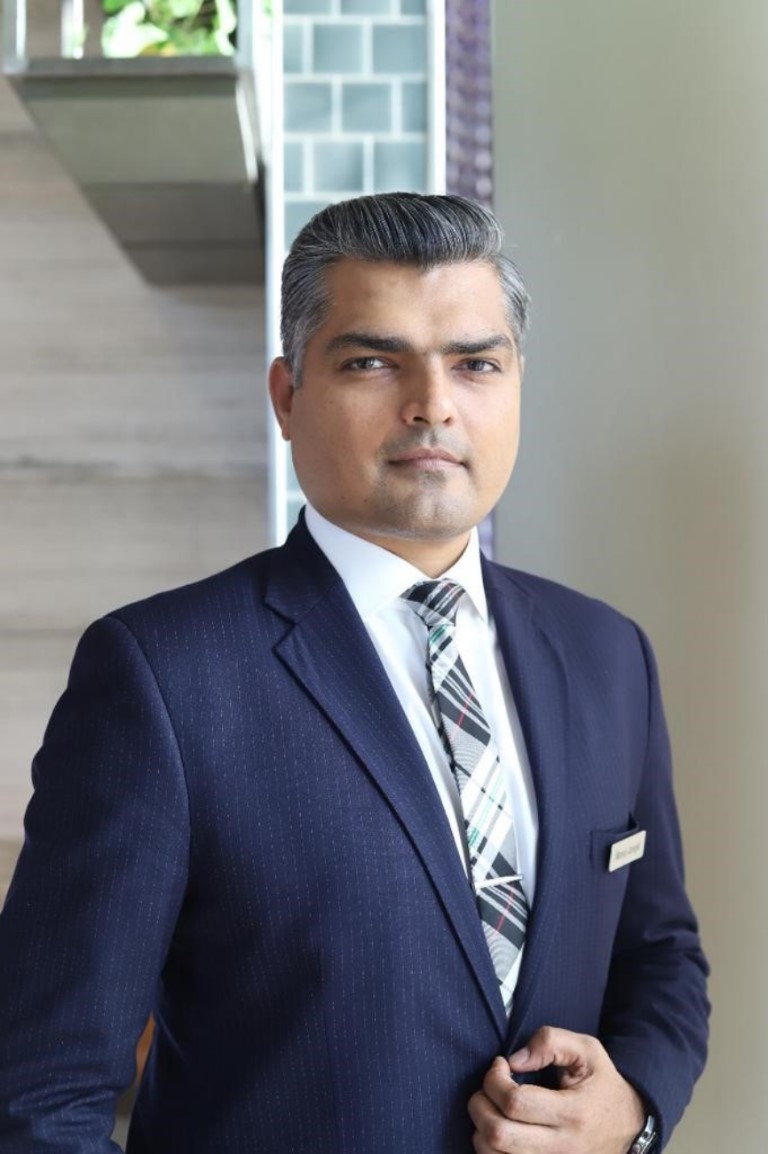 Fairfield by Marriott Kolkata has announced the appointment of Manoj Jangid as their new Hotel Manager. With over twenty years of enriching industry experience, Manoj is a hospitality veteran and has an intrinsic understanding of hotel operations and guest aspirations. He would be responsible for looking after the strategic initiatives and overall operations of Fairfield by Marriott Kolkata with 182 keys and the banqueting facilities at Ozone Convention Centre.
Manoj started his career in F&B operations and has experience both in curated fine dining spaces as well as large scale catering events. He has earned his repute working across multiple hotel companies and varied roles at Taj Hotels, Hyatt, Accor Hotels and Marriott International. 
Starting as an Assistant Manager at Grand Hyatt, Mumbai in 2009, Manoj climbed various steps in the Food & Beverage Department- from a restaurant manager to the Director of Food & Beverage at Sofitel Mumbai between 2011-2019. His last assignment was at JW Marriott Mumbai Sahar where he spearheaded F&B operations as the Director of Food & Beverage for three years. He has won multiple accolades under his aegis including 'Best Food & Beverage Team, India in 2015' and 'Best Food and Beverage Manager of the year 2018 (West Zone) by BW Hotelier'.
Manoj brings his multi-pronged understanding of aspirational tier 1 markets to ensure a successful positioning of Fairfield by Marriott Kolkata. He will play a key role in establishing a high brand recall for the hotel in the 'City of Joy'.