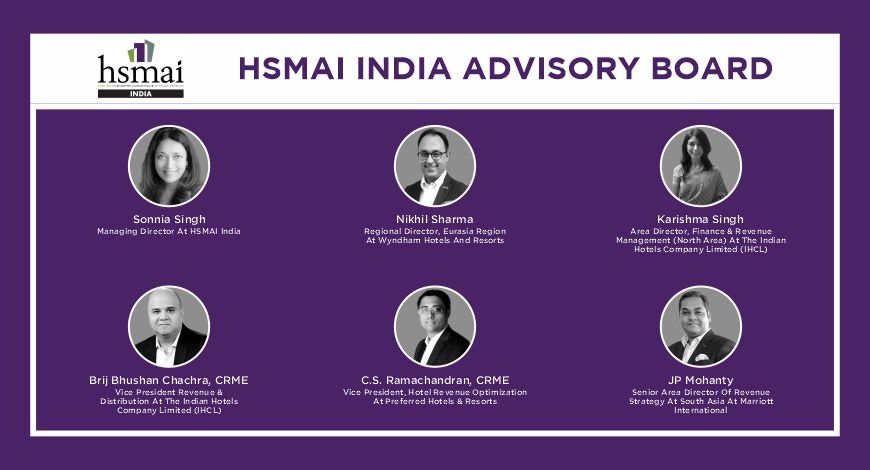 HSMAI India members convened on 15th February for an invigorating discussion on outlook for 2023 or Hotel industry in India. The event was co-partnered with Marriott International at JW Marriott, Juhu – Mumbai.
HSMAI INDIA Power Up Breakfast series curate conversations with insights and informal discussions to derive value for our members. These are private conversations convened by HSMAI India where industry thought leaders share where they see opportunities in the future, collaborate to address current region specific issues and provide insights into some of the most pressing challenges ahead. The breakfast meeting on 15th February had a great start with members gathering in Mumbai at JW Marriott, Juhu.
HSMAI Executive Roundtables are networks of like-minded senior hotel leaders that meet face-to-face and virtually – from commercial streams of revenue, sales, marketing or distribution or from operational or HR leaders. They are a unique opportunity for executive-level peer groups to have meaningful dialogue in a confidential environment.
The thought leaders shared that India outlook remains buoyant despite global recession. There were insights into domestic travel continuing to ride the wave and also that room tariffs are expected to remain high. MICE is expected to see a high demand due to inhibiting pricing on overseas travel and visa challenges.
The roundtable felt that experiential stay preference is resulting in driving the demand for stays in homes and villas and this is expected to become a mainstream segment in the future. Usage of integrated technology is making it easier for travellers to access the off beat homestays and villas and this in turn is expected to lead into adoption of tech and AI in major hotel brands soon. Knowledge sharing on lifetime value of customer in today's time and transactional opportunities.
The travel agent too has evolved and continues to remain a dominant player in the industry by virtue of being a consolidator for various services like logistics, airline tickets, city tours etc for the customer which are beyond the purview of the hotel offerings.
The next HSMAI Commercial Roundtable convenes in Bangalore on 9th June.