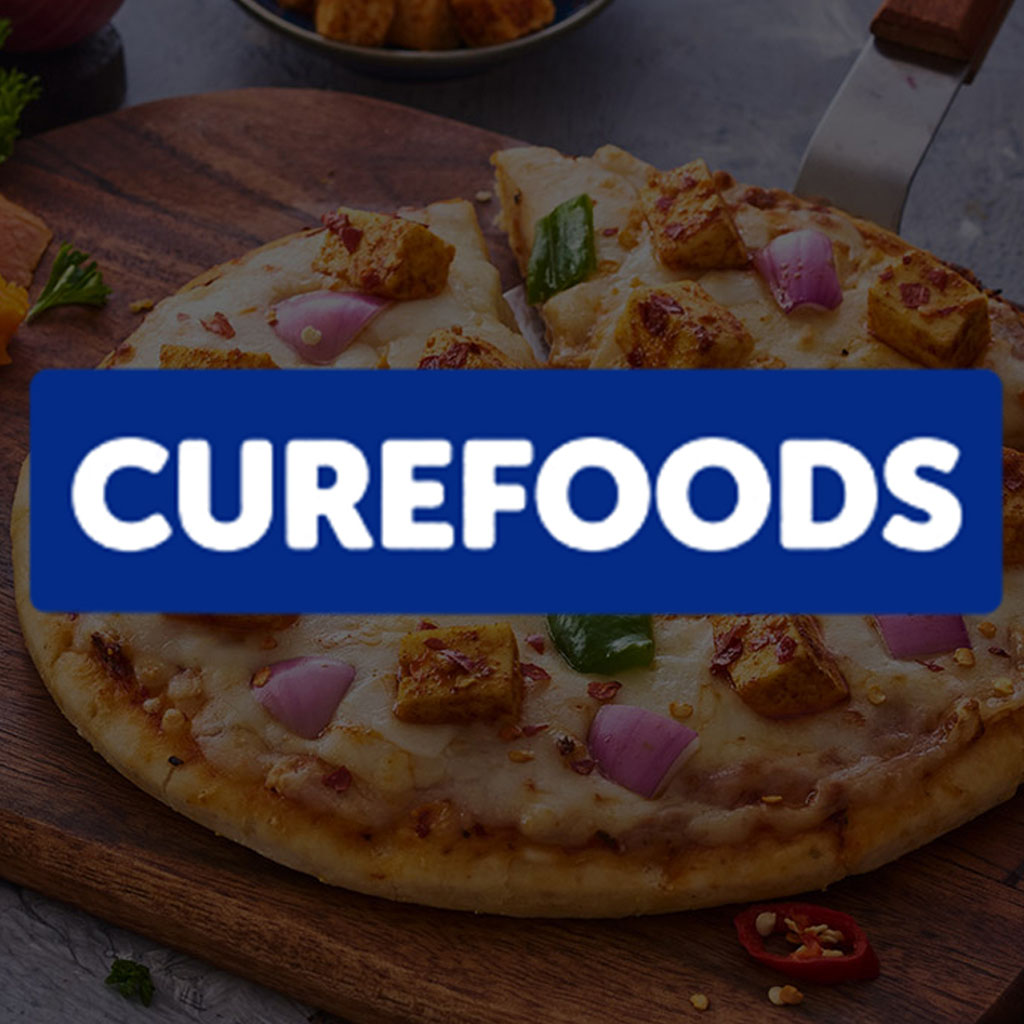 Curefoods, India's leading cloud kitchen operator has announced the closure of a funding round where the company raised INR 300 crore last week. The round consisted of primary and secondary equity and debt and was led by Binny Bansal Three State Ventures with an investment of INR 240 crore along with other participant companies IronPillar, Chiratae Ventures, ASK Finance and Winter Capital. Curefoods aims to use this fundraise to expand its geographical reach and diversify its brands into offline formats, from the current online-only cloud kitchen presence.
In the last financial year of FY 2022-23 Curefoods grew over 300% year-on-year. This marks a remarkable growth for the brand as compared to the previous year's revenue. This year Curefoods aims to expand in Tier 1 and Tier 2 cities in the North and West of India. The company continues to focus on profitability and achieve significant growth and presence around India in the coming years.Curefoods' strong focus on customer satisfaction and quality has enabled it to emerge as the fastest-growing digital-first F&B group in the country, with 200+ locations in 15 cities serviced by a backend operation of over 7 food factories, and 150+ multi-brand cloud kitchens.
The Company's gourmet pizza brand Nomad Pizza and the biryani brand Sharief Bhai are the fastest-growing brands, growing at over 50% Quarter-on-Quarter. In December 2022, Curefoods recorded a milestone of crossing 1.1 million orders per month, resulting in an annual recurring revenue of INR 550 crore.
"I am very delighted to have the continued support of all our existing investors, who have a major role to play as we continue to grow and expand our brands and geographical presence. Our investors understand our brand vision very well and are aligned to our long-term goal of creating multiple 500 crore brands," said Ankit Nagori, Founder of Curefoods. "This funding will allow us to reach new customers and markets while also targeting our offline model expansion. We are excited about the future of consumer brands and look forward to innovating and leading brands in this space for India, while delivering authentic and nutritious food to many Indians, according to the Indian taste palette."
Previously, before the current funding round, Curefoods had raised over INR 800 crores in 2022 from Iron Pillar, Chiratae Ventures, Sixteenth Street Capital, Accel Partners, Binny Bansal, Alteria Capital, BlackSoil Capital, Winter Capital and Trifecta Capital in January 2022.
Looking forward, Curefoods is poised to target an even greater success, with an objective ARR of INR 1000 crores by the end of 2023. In the same period, Curefoods also plans to open 50 more locations with an aim of managing 2 million orders a month.