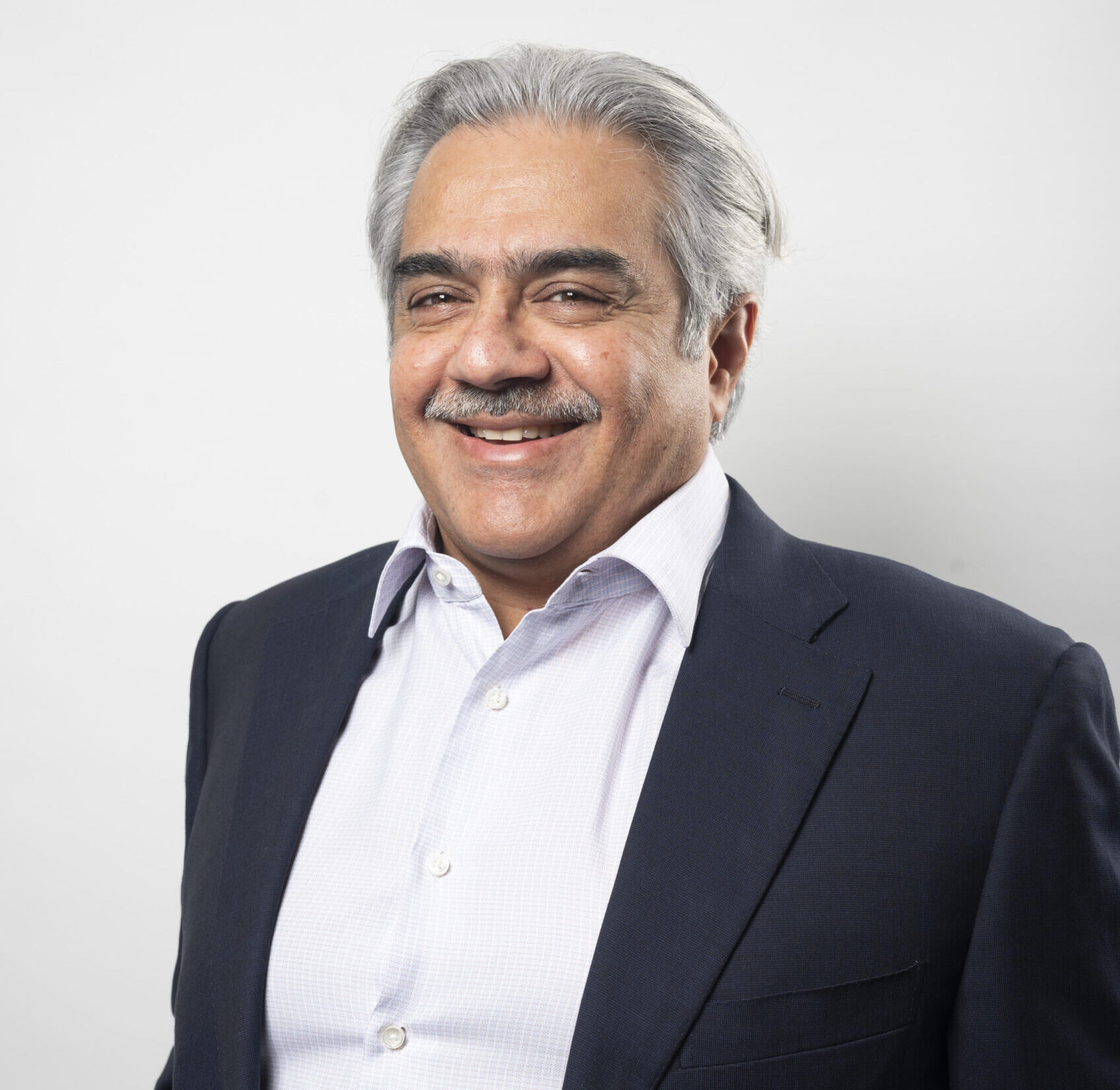 Established in 2016, Food Service India Pvt Ltd (FSIPL) was created to provide a robust support system for the Indian HORECA industry. With the rise of hyper-local delivery, quick commerce, and restaurant aggregation, kitchens faced immense pressure to streamline operations, boost efficiency, and control costs. Recognising the need for expert support and solutions, FSIPL became instrumental in supporting the exponential growth of QSR chains and the thriving dining-out culture. The brand's commitment to cost savings, revenue growth, and exceptional customer service has earned them recognition within the HORECA industry. In a tête-à-tête with Asmita Mukherjee, Ajay Mariwala, Managing Director, Food Service India Pvt. Ltd. shared his vision for FSIPL, which is to be the go-to destination for all HORECA needs, offering comprehensive solutions and becoming the preferred choice for chefs seeking profitable menus.
What sets FSIPL apart from its competitors in the F&B space? How does the company differentiate itself in terms of innovation, supply chain management, and customer support?
What distinguishes us from our competitors is our comprehensive understanding of the HORECA industry. We take great pride in being the exclusive partner in India solely dedicated to serving HORECA businesses.
Our extensive reach spans across India, with over 30,000 satisfied customers, a network of 300+ distributors, and a presence in all major cities, including Tier 3 towns. Our distribution system, combined with a committed sales team, ensures that we cater to all segments of the HORECA industry. Additionally, our strong manufacturing partnerships encompass 20 cutting-edge facilities throughout the country.
Our experienced team specializes in concept development, collaborating with clients to create tailored solutions and innovative concepts. This sets us apart from typical food and beverage players. Moreover, we have a dedicated team of 25 culinary experts who focus on crafting inventive solutions that cater to both Indian tastes and global trends.
Food Service India Pvt Ltd has been at the forefront of culinary trends, introducing the first piri piri seasoning in India before it gained popularity. Our diverse portfolio and commitment to authentic flavours have consistently kept us ahead of the curve.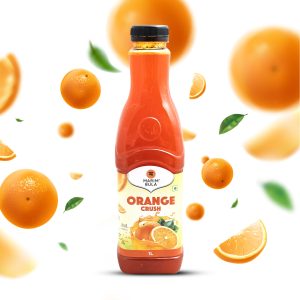 Can you highlight the year-on-year growth in terms of numbers and company size for FSIPL? What are your plans for investment and expansion?
Since the pandemic, FSIPL has experienced remarkable growth, establishing a customer base of over 30,000 across India and a network of 400+ distributors. Our reach extends to more than 20,000 active ECO outlets, encompassing metros, major towns, and even Tier 3 cities. Through our efficient distribution system and dedicated sales team, we cater to all segments of the HORECA industry.
Additionally, we have forged strong manufacturing partnerships, collaborating with 20 state-of-the-art facilities throughout India. It's worth mentioning that our expertise extends beyond the HORECA sector, encompassing other industries that require large-scale culinary rollouts.
Over the past three years, FSIPL has achieved a remarkable 50% year-on-year growth. Looking ahead, our focus for the next five years is to complete our range of top cuisine baskets and introduce high-quality ingredients to Indian commercial kitchens. Moreover, we aim to expand our offerings to the international HORECA community, specifically targeting the Indian diaspora in the US, Europe, and the Middle East. By identifying synergies in solutions, we seek to deliver our exceptional products and services to a global market.
Can you share some examples of how FSIPL works closely with its customers to become their innovation think tank and supply chain partner?
Our range of specialized biryani solutions enables restaurants to offer a diverse selection of 6-7 regionally authentic biryani variants, ranging from Awadhi to Hyderabadi to Thalasseri. With our offerings, any establishment can cater to the unique tastes and preferences of their customers.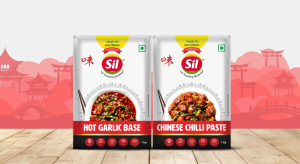 In 2018, we introduced a frappe premix exclusively for our HORECA customers. This innovative solution allowed café owners, even in tier 2 and tier 3 cities, to create delicious frappes without the need for cold storage facilities or costly equipment. The beauty of this solution lies in its simplicity and accessibility, empowering businesses to serve refreshing frappes to their customers hassle-free.
Our approach follows a well-defined and structured process, from ideation to execution, ensuring a comprehensive approach to meet our customers' needs. Our dedicated innovation team engages in menu mapping and develops future trends that align with our customers' unique preferences. We also conduct pilot testing for enterprise customers, ensuring that the final products meet their requirements before commercial production.
We aim to achieve top-line growth for our customers by expanding their menu offerings from 10 to 50, requiring minimal investment. This not only diversifies their offerings but also attracts a wider range of clientele. Additionally, our existing solutions are designed to significantly reduce operational costs, offering up to a 50% decrease in expenses. This double benefit of menu expansion and cost optimization provides a substantial advantage.
Recognising the varied locations of customer kitchens, including remote areas, we have implemented a distribution model similar to FMCG companies. With strategically positioned centralised warehouses and a network of 300+ exclusive trade partners, we ensure efficient and timely delivery of our products to various locations, ensuring customer satisfaction across the board.
In your opinion, what are the current requirements of the HORECA (Hotel, Restaurant, and Catering) industry in India? How does FSIPL address these needs with its solutions?
Not only the HORECA industry but every commercial kitchen necessitates a strong foundation in terms of cuisine-specific solutions, high-quality ingredients, convenient procurement, consistent delivery, and transparent cost savings. Following the pandemic, the HORECA industry has experienced resurgence with an influx of international trends, global investments, and workforce recruitment.
To sustain this momentum, HORECA establishments require food solution providers who can support their growth, offer innovative solutions, and act as a catalyst for their success.
FSIPL has been a pioneer in the Food Service Solutions industry in India, aiming to become a comprehensive provider of all HORECA requirements. While operating like any other F&B organization, our primary focus is always on prioritizing customer satisfaction.
Our dedicated in-house team comprises experienced chefs, mixologists, and food technologists who deeply understand the needs and challenges faced by chefs, lounge owners, restaurateurs, and purchase managers. Our commitment extends beyond simply selling our product solutions—we strive to offer comprehensive assistance and support.
Food Service India Pvt Ltd provides a wide range of services for individuals planning to open new restaurants, cafes, or hotels. Our services include understanding the specific requirements and objectives of the establishment, developing and curating a customised menu that aligns with the client's vision, providing comprehensive training and demonstrations for chefs and mixologists, streamlining the sourcing process through an extensive network of trade partners to ensure a complete cuisine basket, and guiding and supporting the kitchen staff until they become proficient in daily operations. Additionally, Food Service India Pvt Ltd offers customised products tailored to meet the unique needs and preferences of their clients. With their expertise and comprehensive services, they assist in creating successful and well-functioning food and beverage establishments.
asmita.mukherjee@saffsronsynergies.in