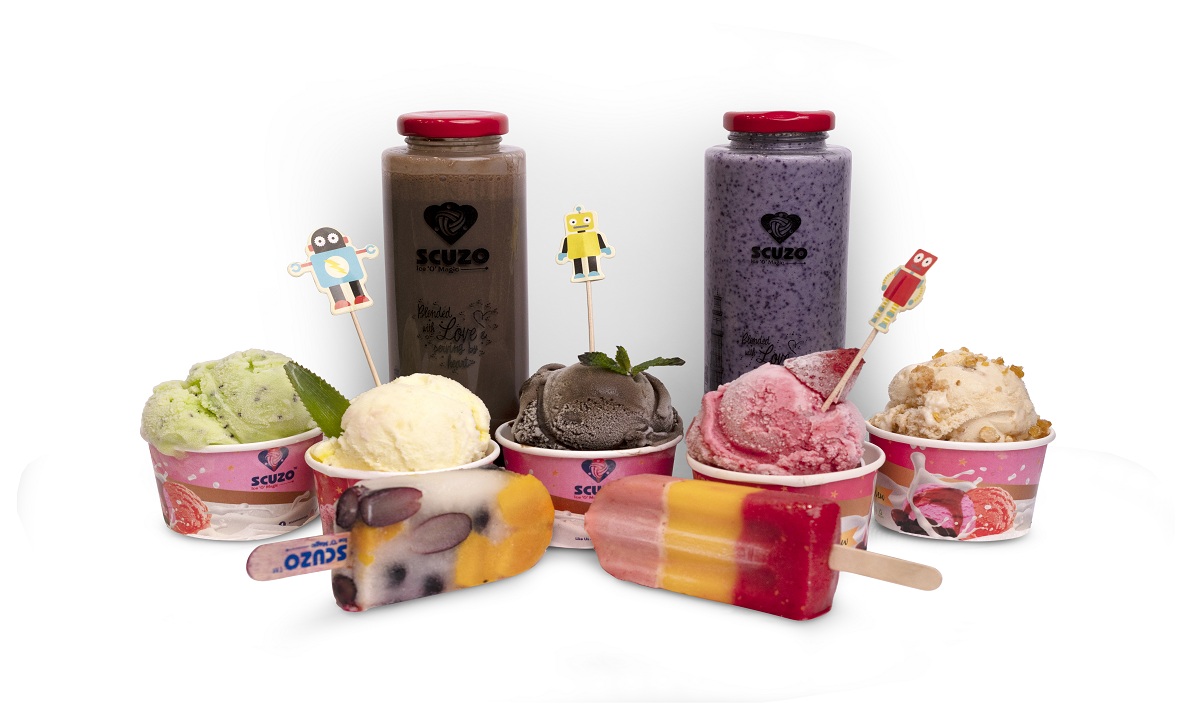 Scuzo Ice 'O' Magic, a pioneering dessert brand, is revolutionizing the ice cream industry in India while evoking childhood memories.
The highly anticipated launch of Scuzo Ice 'O' Magic in Rajahmundry, Andhra Pradesh, introduces a trailblazing dessert café that sets a new benchmark for innovation and excellence.
With a commitment to meeting the demand for healthier dessert options, Scuzo Ice 'O' Magic emerges as a trusted and health-conscious brand catering to customers of all ages.
Breaking away from the conventional ice cream market, Scuzo introduces a delightful array of popsicles that blend unique flavors sourced globally. Their in-house recipe, crafted with exotic fruits and nuts, enhances the natural freshness of the ice cream, offering a wholesome and organic alternative.
Going beyond popsicles, Scuzo's menu features a wide range of gelato flavors and an enticing selection of delectable desserts such as ice-cream waffles, pancakes, milkshakes, ice cream cakes, and sundaes, catering to the cravings of all ice cream enthusiasts.
Founder Gagan Anand expresses his delight, stating, "The people of Andhra Pradesh have always had a fondness for sweets and desserts, making it an obvious choice to open another Scuzo Ice 'O' Magic in the region. I am thrilled to have discovered the perfect spot in Rajahmundry. Our aim is to nurture and encourage entrepreneurship while providing an unforgettable and delightful dessert experience to our customers."
Embracing its social responsibility, Scuzo Ice 'O' Magic actively engages in charitable initiatives. The newly opened venue in Rajahmundry will actively participate in activities benefiting old age homes and contribute to Skill India programs, among other noble endeavors. By giving back to the community, Scuzo strives to uplift and empower individuals, paralleling their mouthwatering dessert offerings.
Moreover, Scuzo Ice 'O' Magic in Rajahmundry offers a fully equipped dessert café with ample seating for customers who wish to dine in. Upholding the company's ethical standards, the café proudly serves a 100% vegetarian menu prepared using the finest, fresh, and natural ingredients.