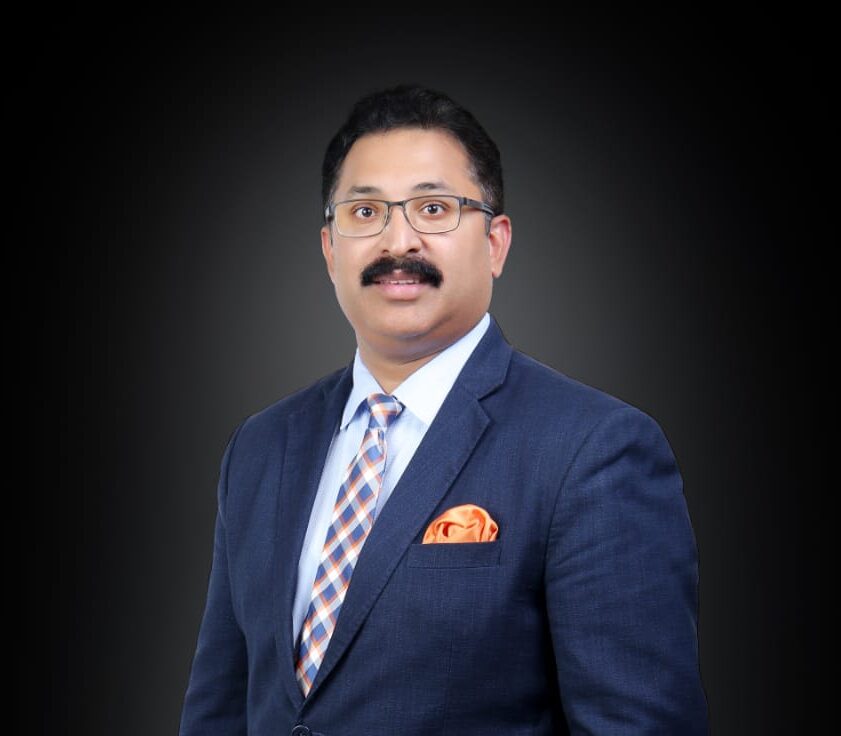 Asmita Mukherjee | Hyderabad
Crowne Plaza New Delhi Okhla has established itself as a premier destination for integrated hospitality, catering to both business and leisure travellers. With a strong focus on creating a harmonious blend of work and life experiences, the hotel aims to provide exceptional dining and wellness offerings that exceed guest expectations. In a freewheeling conversation, Shuvendu Banerjee, General Manager, Crowne Plaza New Delhi Okhla shared his strategic plans to continue the upward trajectory of the balance sheet and keep up the high spirits of his team with Asmita Mukherjee.
Positioned as "Making Business Travel Work," Crowne Plaza New Delhi Okhla offers unparalleled connectivity and state-of-the-art infrastructure to ensure a seamless stay for corporate guests. The hotel has carved a niche for itself in the MICE (Meetings, Incentives, Conferences, and Exhibitions) and wedding segments, with its well-appointed venues and comprehensive event offerings. It has become a prominent landmark for business and dining in South Delhi.
While speaking about one of the key advantages of the hotel Banerjee pointed out about its strategic location within The Golden Triangle, a popular tourist circuit encompassing iconic landmarks such as Qutub Minar, Lotus Temple, and Humayun's Tomb, which make his hotel a preferred choice for inbound travellers.
Under the leadership of Banerjee, the hotel has undergone significant transformations in recent years. Speaking about the changes that resulted in increasing the number of repeat clientele to the hotel Banerjee said, "I joined Crowne Plaza New Delhi Okhla in June 2021, right after the second lockdown. The journey kick started by creating a well-rounded business and communication strategy focusing on our domestic clientele. This included launching concepts such as Staycations, Work-cations, Dial-A-Chef, Office Spaces, Takeaway Happiness menu & more. Gradually, we initiated thematic food festivals and culinary experiential events to welcome our guests back with confidence. We also worked on strengthening relationships with our stakeholders from the Travel and Tourism fraternity, which helped in reviving our business. "n
Accordig to him, as the market gained momentum during the second phase, the hotel has witnessed an acceleration in business as corporates started moving, international flights were resumed and restrictions in terms of wedding guest lists took an about turn. "We reworked on our market strategy to cater to the modified target segments by adding a value proposition to our offers, such as Soulful Suppers at ChaoBella (integration of entertainment quotient), Dip & Dine Sunday Brunches (complimentary pool access), Walk-In wine cellar & more. Our renovated swimming pool, lounge and alfresco areas were integrated with 'Grills by the poolside' and barbecue experiences for winter socialising. All these initiatives helped us with generating great revenues and driving non-resident footfalls," Banerjee added.
In the new financial year Crowne Plaza New Delhi Okhla has set ambitious targets and identified key focus areas. "The average occupancy at our hotel has been between 85-90 % in the last year. We were able to not only meet our revenue targets but exceed them, securing record-breaking numbers for the financial year. For 2023 our major focus areas will be Inbound Tourism and Corporate Travel."
Banerjee also added that the MICE and wedding segments will continue to be a priority for them, and the hotel plans to launch new restaurants and curate immersive culinary experiences to provide guests with unforgettable dining journeys.
Banerjee stated that they understand the significance of food and beverage experiences in a hotel's success. He said they are now focusing on offering a diverse range of gastronomical delights that cater to modern-day travellers' preferences. "Curated food festivals, kitchen takeovers, food pop-ups, and interactive culinary extravaganzas are on the agenda, ensuring that guests can indulge in immersive dining experiences. The hotel's restaurants, including ChaoBella and Edesia, have gained popularity for their thematic food festivals and innovative menus."
Not only Dine-in, the hotel is also eyeing to generate revenue through innovative takeaways as well, "Keeping the corporate crowd into consideration, we are looking at revamping our takeaway offerings with the launch of Bento Boxes, Dim sum Corporate Lunch packages & more," Banerjee concluded.
asmita.mukherjee@saffronsynergies.in