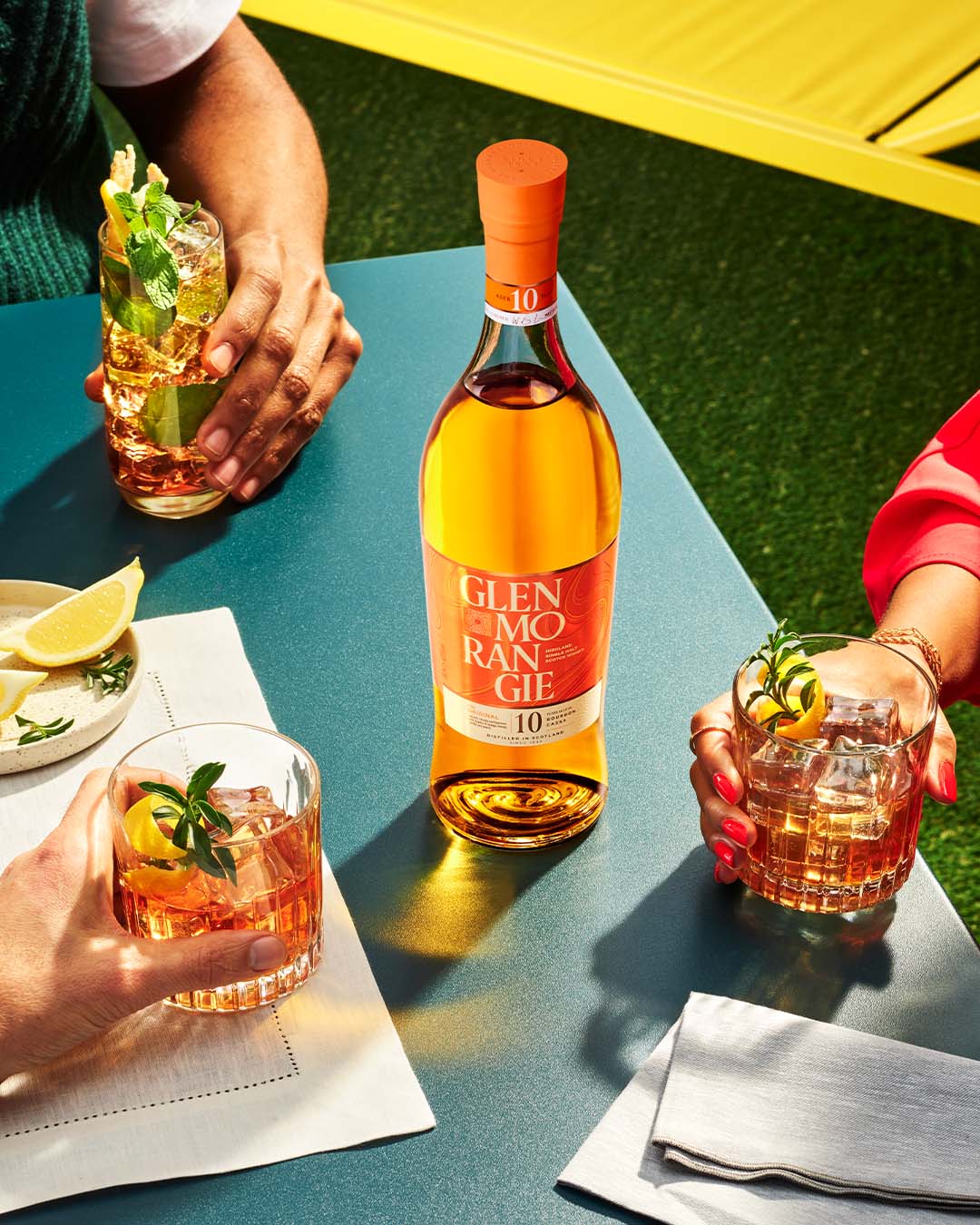 Glenmorangie Highland single malt whisky today reveals its bold new packaging, designed to convey the deliciousness of its single malt in India. Inspired by its whisky's award-winning flavours, the brand has reimagined its packaging with an elegant new bottle, vivid colours and playful details.
This follows the brand's relentless pursuit of bringing to life its whisky's whimsical spirit in the most wonderful ways for its consumers. Following the recently launched India campaign – The 'Delicious Design Project', an immersive digital art X music experience that re-imagined moments of brand enjoyment, the global pack will now be launched in India to showcase the deep relationship Glenmorangie shares with exemplary design.
Glenmorangie's whisky creators are endlessly imaginative on their mission to dream up delicious whiskies. They craft their delicate, fruity spirit in the tallest stills in Scotland – in stills as tall as a giraffe – to allow more space for taste and aroma. Then they age it in the world's finest casks, all to bring joy to whisky connoisseurs worldwide. By transforming the packaging of its core single malts, The Original, The Lasanta and The Quinta Ruban, Glenmorangie celebrates their creativity and the wondrous tastes they bring forth.
The new look transforms all parts of Glenmorangie's packaging, combining elegance, luxurious materials and a sense of fun. The bottle is reimagined with an even more elegant shape, featuring wider shoulders, a tapered neck and stopper, and a swirled detail inspired by Glenmorangie's Signet icon on the base. The carton and labels are designed to stand out boldly on shelves, vividly coloured to reflect the flavours of each whisky. Curving linework runs through the packaging, reflecting the fluidity of the liquid, the wood in which Glenmorangie is aged and the Distillery's undulating Highland surroundings. The wordmark split across four lines in a playful design will further increase visual impact in stores. A new tone of voice brings the whiskies' flavours to the fore, the brand's symbol, the giraffe, is showcased on the back of the carton. The packaging will be rolled out in India from January 2023.
 Thomas Moradpour, President and CEO of The Glenmorangie Company, said: "We believe our whisky is for everyone. And we're on a mission to share its wondrous tastes and aromas in every way we can. From this vibrant new packaging to our colourful brand campaign, we are inviting more people to discover the joy of Glenmorangie, whether or not they've tried single malt before."
Glenmorangie will debut its new look in India from January 2023 in select retail outlets across various cities in the country. Price points: Mumbai: INR 5,990 onwards, New Delhi: INR 4,700 onwards, Gurgaon: INR 3,500 onwards, Bangalore: INR 7,788 onwards