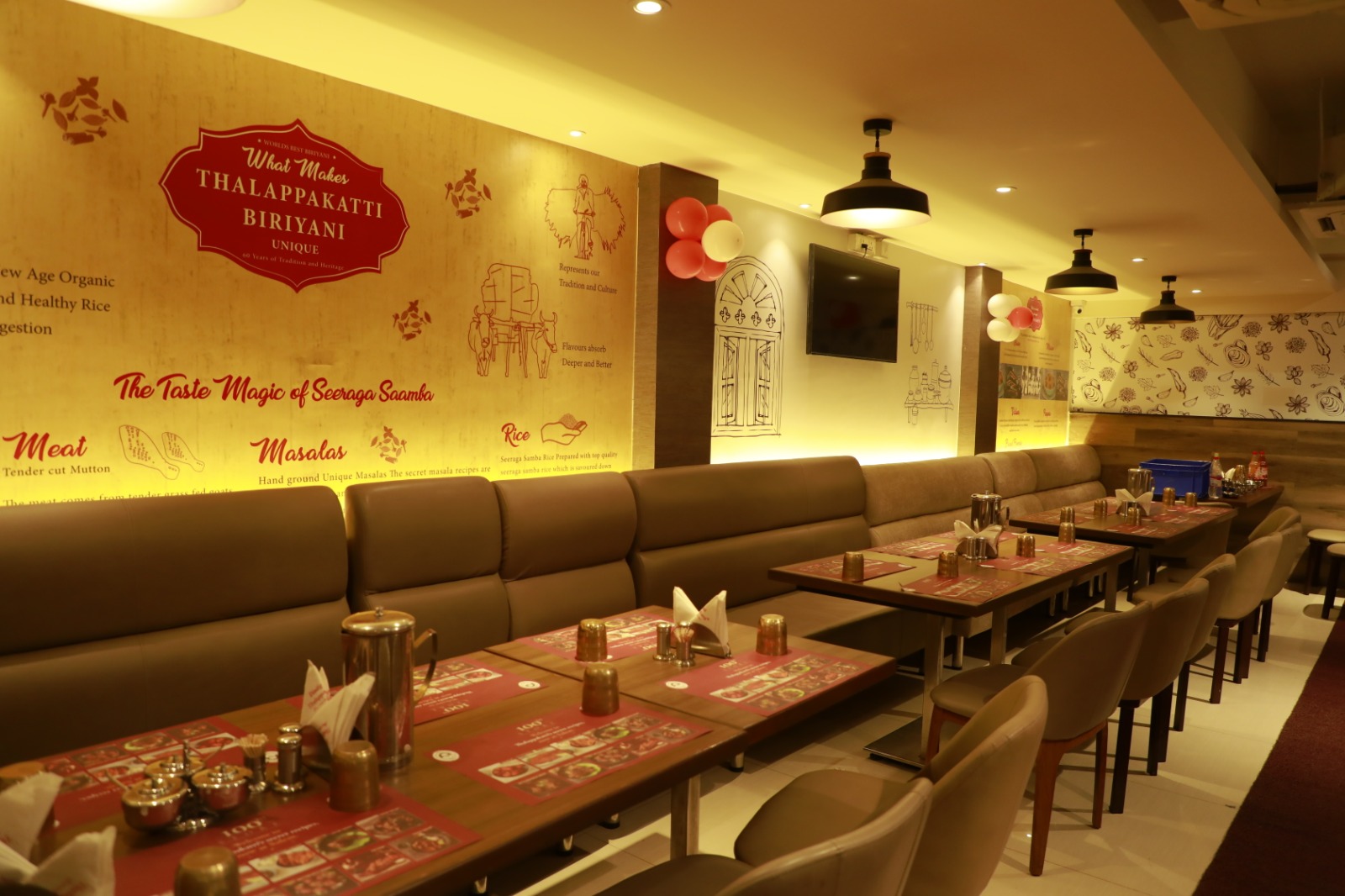 South India's most celebrated legacy Biryani brand, Dindigul Thalappakatti, expands its footprint in Tamil Nadu with its first dine-in restaurant at Salem, making it the brand's 100th store. Spread across 3000 sq. and offers customers a taste of the unique Dindigul flavours, made with fine hand-picked ingredients and traditional culinary methods. The legendary brand is known for its authentic Dindigul Biryani and artfully blended spices, a secret recipe that is well- safeguarded. The Biryani is prepared with top-quality Seeraga Samba Rice which is savoured in south India as it is easily digestible and absorbs flavours of meat, procured from tender grass-fed goats from the region down South known as Kannivadi in Dindigul district to give it the consistent taste, aroma and love from its patrons. The legacy of this slow-cooked Biryani traces back over 65 years and is now available to foodies in the city of Salem.
Having recently launched five restaurants in Kerala, the brand is set to strengthen its presence in Tamilnadu, which already has a total number of 63 outlets including Pondicherry. Dindigul Thalappakatti is one of the largest South Indian casual dine-in chains well known for its Heirloom Biryani preparation. Dindigul Thalappakatti is known for its signature dishes like Thalappakatti Mutton Biryani, Thalappakatti Gun Fire Chicken, Thalappakatti Chicken Biryani, Jigarthanda and more.
Speaking on the occasion, Nagasamy Dhanabalan, Managing Director of Dindigul Thalappakatti Restaurants said, "The city of Salem is well known for its diversity in food & culture with an astute sense of taste. We are excited to bring the authentic flavours of Dindigul Thalappakatti Biryani to our patrons in the city, while we continue to strengthen our growing footprint in the state of Tamilnadu".
The new Dindigul Thalappakatti outlet in Salem can seat 94 people and is open from 11 AM to 11 PM on all days. It is located at  No-4/59, K.S & Co.Tower, H-1, Omalur Main Rd, Salem, Tamil Nadu 636004