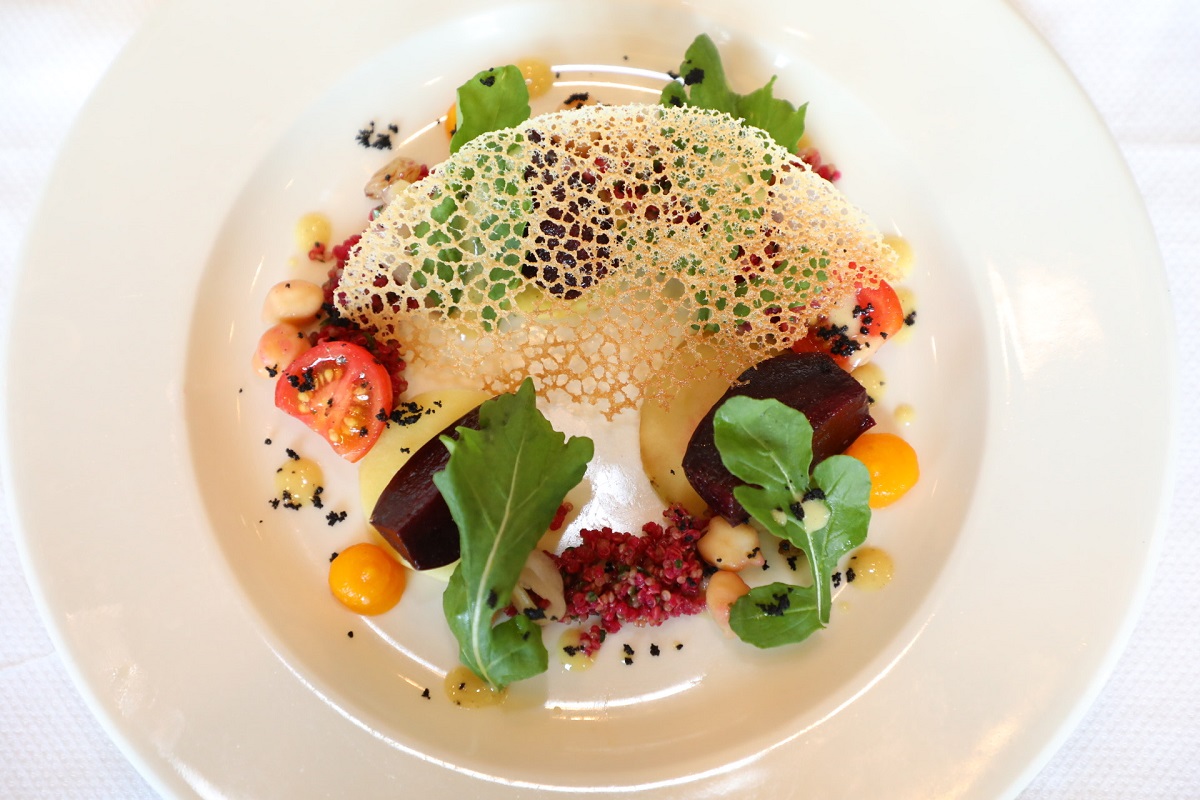 The GVK Lounge at the Chhatrapati Shivaji Maharaj International Airport (CSMIA), which is operated by Travel Food Services (TFS), has introduced a new menu. The extensive menu offering a wide range of vegetarian and non-vegetarian dishes with a mix of cuisines from around the world has been put together by the Executive Chef of TFS, Rajesh Shetty. The lounge caters to all airlines and serves only First class and Business Class passengers. Along with a-la-carte, 24/7 buffet is also available for the customers.
The à la carte menu contains a plethora of mouth-watering options. The vast array of offerings ranging from appetisers such as Pumpkin and Sage Tortellini, Shoyu Ramen, and Miso Glazed Scallops to main course options like Scallop and Prawn Agnolotti, Slow Cooked Herb Crusted Rack of Lamb, and Zaituni Kumbh unfolds a delightful multi-cuisine experience. Guests can end their meal on a sweet note with options such as, the Signature White Chocolate Lava Cake Middle Eastern Sampler, or the Trio of Frozen Yogurt as dessert.
Commenting on the new menu, Chef Rajesh Shetty, Executive Chef, GVK Lounge by TFS said, "Our idea is to offer a new experience to the travellers by introducing innovative concepts and tasteful escapades. As we are inside the airport, travellers coming here are always looking for something new in taste. To cater to that particular segment of travellers we change the menu in every quarter, though we continue to repeat certain highly popular items in the menu. Hopefully we satisfy each one's palate" he adds.
Speaking about the launch, Gaurav Dewan, COO and Business Head, TFS said, "We want travellers to relish a new mix of dishes from across the globe before they commence their journey. We are constantly innovating ourselves to create a luxurious ambience for our guests."
asmitamukherjeehbiz@gmail.com
asmita.mukherjee@saffronsynergies.in