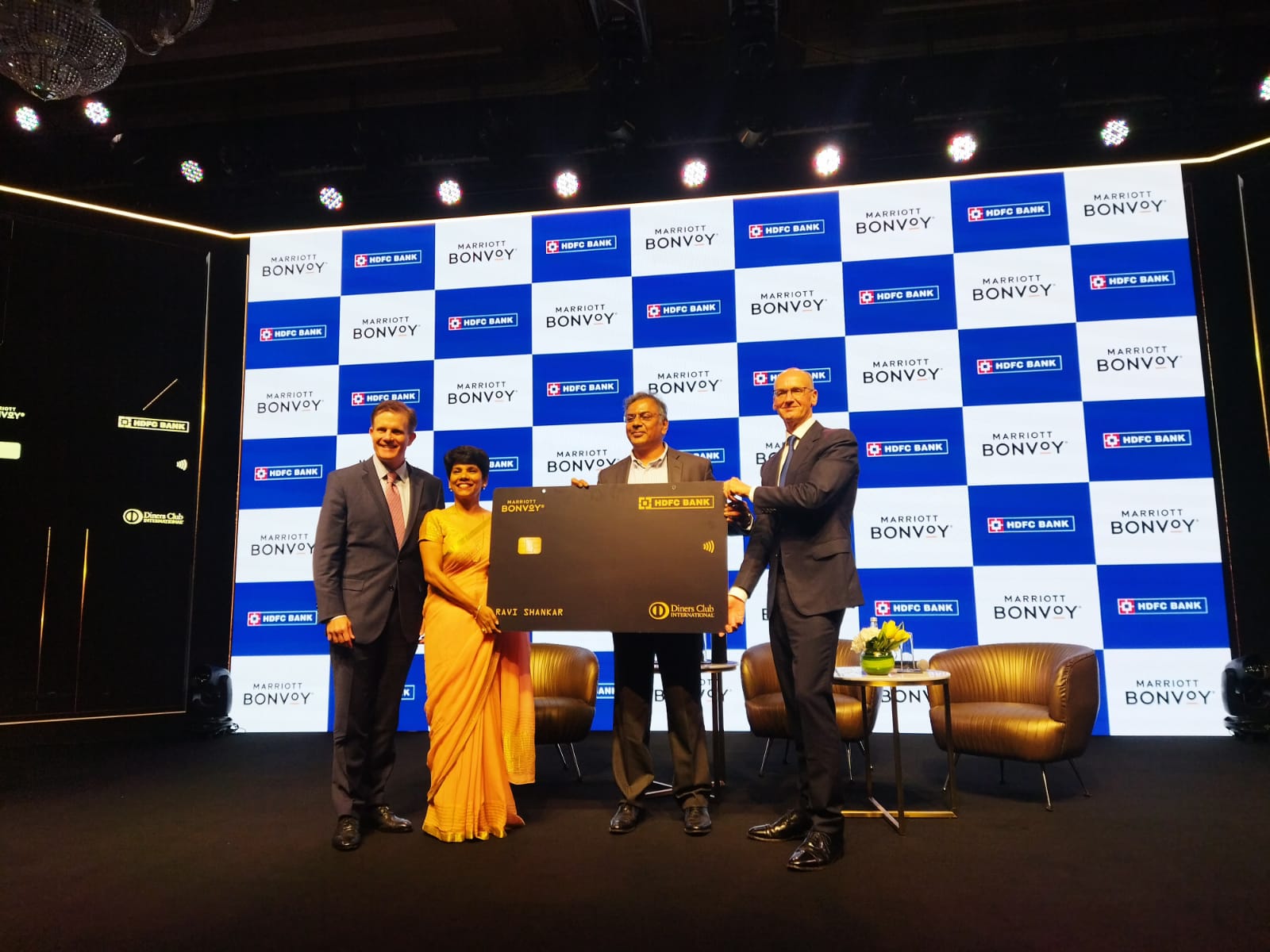 Cashing on the upswing in travel and enhanced spending on the quality of experiences by the Indian traveller, HDFC Bank has partnered with Marriott Bonvoy to launch the first ever co-brand hotel credit card for the Indian market.
This is also the first such offering for the Indian market at a time when Marriott is one of the largest hotel chains in India with 145 hotels across 41 cities offering 16 brands and on the cusp of unveiling it's 17th brand in India. This product is launched in collaboration with global payment solutions provider, Diner's Club.
Primarily this credit card, is targetted at leisure travellers in India, looking for exceptional luxury experiences, and according to Parag Rao, Country Head – Payments Business, Consumer Finance, Technology and Digital Banking, HDFC Bank, this card is a premium hospitality offering for exceptional stays, and a large portion of this is for personal stay and spend. He said, "The recent merger of HDFC with HDFC Bank has brought together in excess of 100 million customers under our belt, with only 18 million credit card users in India. This clearly shows the scope of growth that we have together, and these are exciting times." He went on to stay that this card offering is being extended to all the existing Bonvoy members.
Ranju Alex, Area VP, South Asia, Marriott International, said that they are betting on their large portfolio of hotels in India across various brand categories and price points for this proposition. "It is a milestone to be launching this hospitality co-brand credit card since Marriott itself has 186 million members globally, so this is the power of our partnership. This is the right time to introduce this card to the world with great service, and amalgamation of innovation and customer-centricity."