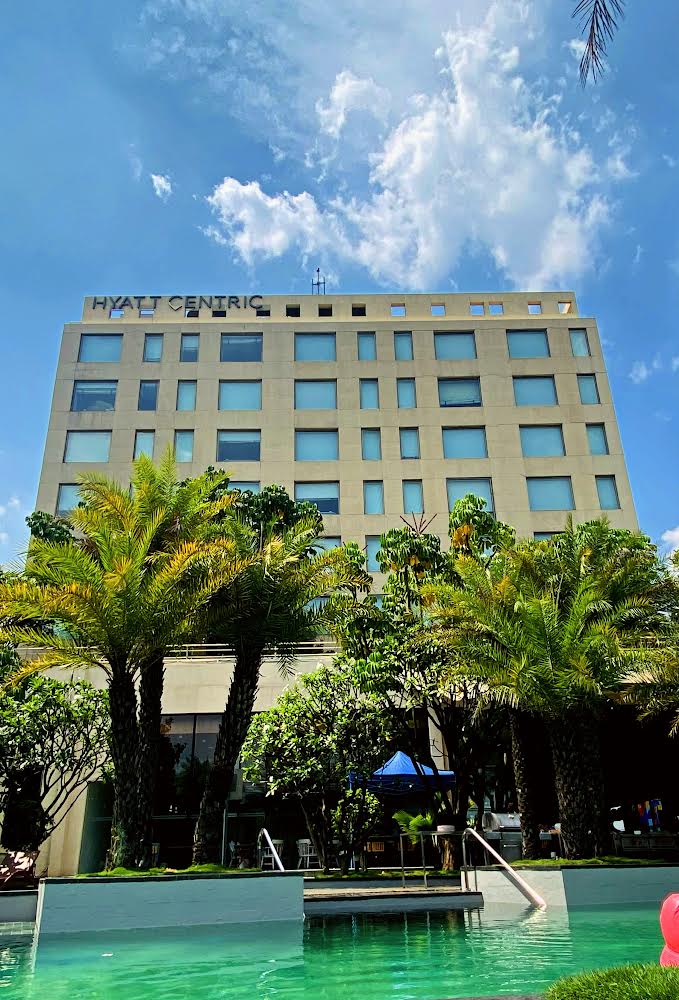 Hyatt Centric MG Road Bangalore, a leading lifestyle hotel in the bustling city, is thrilled to announce its 5th-anniversary celebration. Situated in the heart of Bangalore, Hyatt Centric has been a cornerstone of superior hospitality, offering exceptional guest services and top-notch amenities to guests since its establishment.
With its contemporary design and warm hospitality, Hyatt Centric MG Road Bangalore has become the preferred choice for travelers and locals. The hotel features tastefully furnished rooms, cutting-edge facilities, and poolside dining options to accommodate a variety of taste preferences. Whether guests are looking for a relaxing staycation, a productive business trip, or a memorable occasion, Hyatt Centric MG Road Bangalore is dedicated to creating unforgettable experiences for all.
To commemorate its 5th anniversary, Head Chef Gaurav Ramakrishna curated a distinctive menu that embraces the essence of Karnataka's local cuisine while bringing the Garden City concept to life. Guests had the opportunity to indulge in a fusion of traditional flavors and modern culinary techniques, showcasing the region's rich gastronomic heritage. The menu included highlights such as Natti Koli rasam with curry leaf coriander croutons, a sampler of flavored Thatte Idli and Maddur Vada, Kundapura Quail Saaru with Akki roti, and the star of the show – Chicken Donne Pulao with Okra carrot raita and Chow Chow Bissibelle with Hapla.
To complement the culinary experience, the hotel arranged a series of guided walks, including the Tree Walk, where the main focus was to discover the garden climbers and their history, Bird Walk, where people got to learn about their natural surroundings and ecosystem, and Midnight Trail with the Yulu E-bikes, where the main focus was to showcase the iconic places of Namma ooru in a whole new light.
From highlighting the flora and fauna to the vibrant nightlife of Bangalore, these unique offerings embody Hyatt's dedication to showcasing the essence of Bangalore, making it a milestone celebration to remember.
"We're thrilled to mark our 5th anniversary, especially after the challenges of the pandemic. Our team has shown resilience and continued to offer exceptional hospitality. Moving forward, we remain committed to innovating on the food front, embracing Bengaluru's essence, and offering the best culinary experiences," said Mr. Varun Mohan, General Manager of Hyatt Centric MG Road Bangalore.