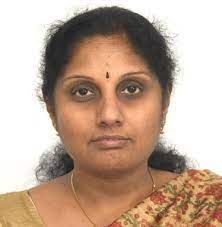 V Vidyavathi, a senior Indian Administrative Service (IAS) officer of the Karnataka cadre, has officially taken charge as the new Union tourism secretary. She succeeds Arvind Singh, marking the beginning of a new era in the Ministry of Tourism. Upon assuming her responsibilities, Vidyavathi wasted no time and promptly reviewed the preparations for the upcoming G20 events scheduled to take place in Goa.
Expressing heartfelt gratitude and warm wishes, the Ministry of Tourism bid farewell to Arvind Singh and extended a cordial welcome to Ms. V. Vidyavathi as the new Secretary. The ministry took to Twitter to acknowledge Singh's unwavering dedication and eagerly anticipate the remarkable contributions that Vidyavathi will make in shaping the future of tourism in India.
Until recently, Vidyavathi served as the director general of the Archaeological Survey of India (ASI) before being appointed as the Officer on Special Duty in the tourism ministry. According to an order issued on April 20 by the Ministry of Personnel, Public Grievances and Pensions, Vidyavathi was scheduled to take over as the secretary of the Ministry of Tourism following Arvind Singh's superannuation on May 31.
Vidyavathi assumes her new role just ahead of the crucial fourth Tourism Working Group (TWG) Meeting and the Ministerial Meeting of the G20 in Goa later this month. The ministry is set to release the 'GOA Roadmap' and a ministerial communique endorsing it after the conclusion of the G20 TWG meeting.
With the anticipation of Vidyavathi's leadership, the tourism ministry expects an extraordinary journey ahead in shaping the future of tourism in India. The new Secretary, along with senior officials from the ministry and state government, conducted a thorough review of the preparations on June 1 for the G20 4th Tourism Working Group Meeting and the G20 Tourism Ministerial Meeting, both of which are scheduled to be held in Goa from June 19 to 22, 2023. The ministry also shared some pictures of the review process, showcasing the dedication and commitment of the team.
Vidyavathi's appointment as the Union tourism secretary brings renewed enthusiasm and a fresh perspective to the ministry's endeavors. With her leadership and expertise, the Indian tourism sector can look forward to a promising future of growth and development.