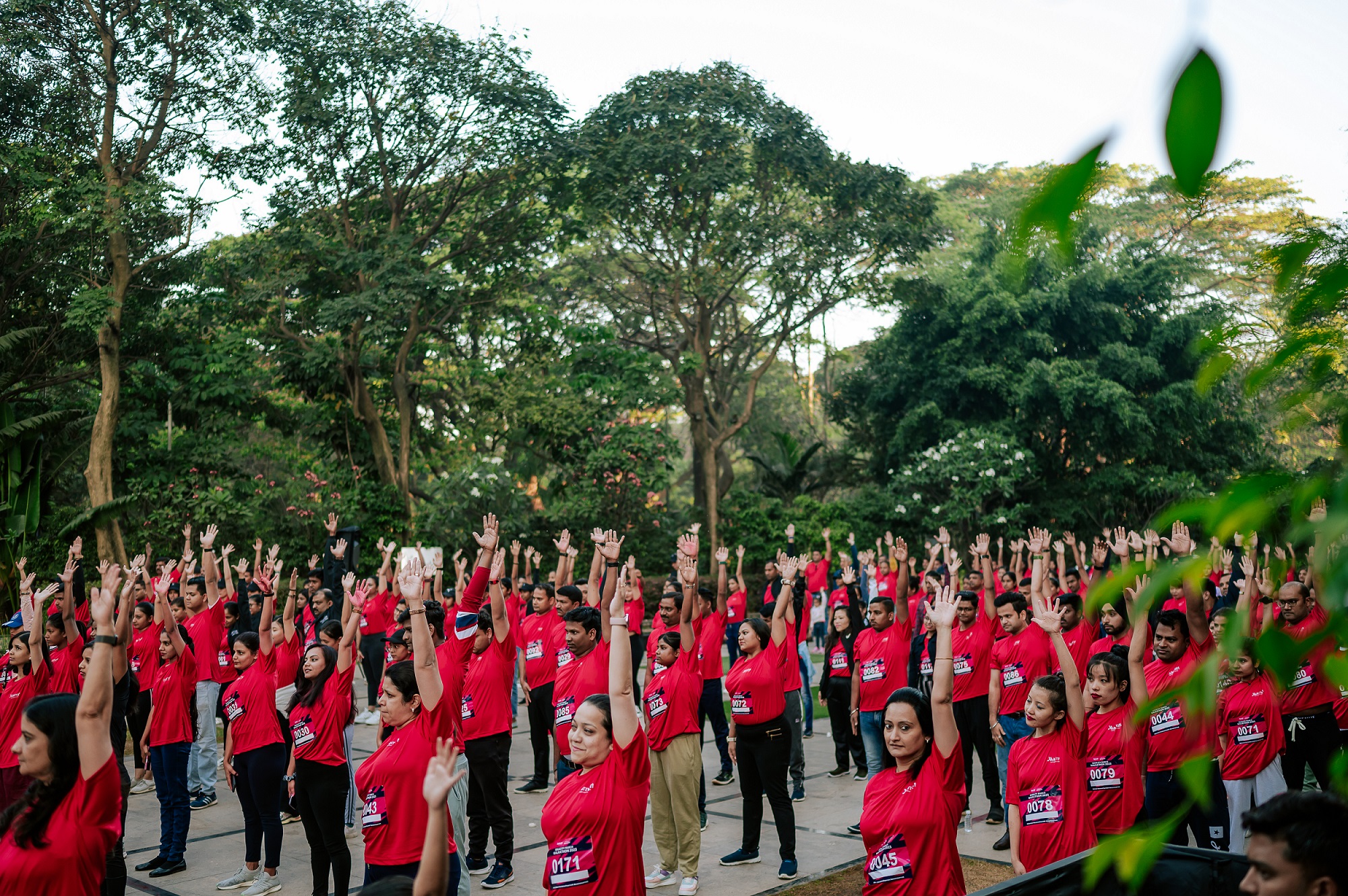 In celebration of Women's history month & International Women's Day, 16 Marriott International hotels in Bengaluru celebrated women achievements and progress towards women equality through an Equality March. The march covered a 2.5KM Walkathon which was held on March 11, 2023 from JW Marriott Hotel Bengaluru.
The Walkathon witnessed allies (all genders) who have made contributions towards women empowerment and gender equality, such as supporting female career growth, women empowerment initiatives. The event concluded on a high energy and enjoyable note with a Zumba session.
The movement was attended by more than 250 people, in support of Marriott's commitment to gender equality. The event was spearheaded by Women Ambassador Network (WAN) and Marriott Worldwide Business Councils – India, Marriott International, a community of Marriott leaders to raise awareness, promote and inspire women in leadership. The network has previously organized successful events in the last two years such as the 'Evening of Engagement' and 'She the Leader', to bring motivating interaction among the Women leaders in Hospitality discussing how they took their career in hospitality ahead while breaking stereotypes, preserving gender parity, and navigating their way bravely in the space.
The event was flagged off by Marriott General Managers, Ms. Manisha Sharma – Renaissance Bengaluru Race Course Hotel, Mr. Shibil Malik – Sheraton Grand Bangalore Hotel at Brigade Gateway, Ms. Kadambari Sabharwal – Four Points by Sheraton Bengaluru, Whitefield , Mr. Gaurav Sinha – JW Marriott Hotel Bengaluru, Ms. Neha Chhabra – Courtyard by Marriott Bengaluru Hebbal, Ms. Lizanne Pinto – Area Director of Human Resources, South & East India, Bangladesh & Sri Lanka and Ms. Sushma Kicher – Courtyard Bengaluru Outer Ring Road and Fairfield by Marriott Bengaluru Outer Ring Road.
"Marriott International is committed to promoting gender equality and supporting women's rights. We believe that everyone should have the opportunity to succeed regardless of gender, and we will continue to work towards creating a more equal and just society. We are glad to have hosted this Walkathon on the occasion of International Women's Day and are proud to be a part of this movement. We would like to extend our heartfelt gratitude to our guests and the people from the community who joined us and more importantly the Women Ambassador Network (WAN) and Marriott Worldwide Business Councils – India, Marriott International members for organizing such a meaningful event." said Mr. Gaurav Singh, Market Vice President, South & East India, Bangladesh and Sri Lanka at Marriott International.